Looking for a way to spend quality time with your partner without breaking the bank? Look no further than free date ideas!
Whether you're on a tight budget or just looking for a new and exciting way to connect with your mate, these free dates are sure to inspire.
Don't let money stand in the way of a great date – with a little creativity and intentionality, you can create unforgettable memories without spending a dime. To help you get started, we've compiled a list of our favorite free date ideas to keep the spark alive in your relationship.
What Are Free Dates?
Free dates are activities that don't require spending money. They are great ways to have fun and connect with your partner without breaking the bank. Examples include hiking, picnics, game nights, and even volunteering. Free dates can be just as enjoyable as expensive ones and can show creativity and thoughtfulness.
Why Should You Go On A Free Date?
Going on a free date may seem less glamorous, but it can be just as enjoyable. It allows you to focus on getting to know your date without the pressure of spending money. Plus, it shows creativity and thoughtfulness in planning a unique experience. A free date can be a great way to build a connection with someone while keeping your budget in check.
31 Free Date Ideas That Will Keep The Spark Alive
Get ready to ignite the spark in your relationship with these exciting and FREE date ideas that will have you and your partner craving for more!
Fun Free Date Ideas
Discover some fun free date ideas that you won't want to pass up! These engaging activities are sure to enhance your experience and make your time together truly enjoyable.
1. Visit A Local Farmer's Market
Exploring a nearby farmers' market is a fantastic free outdoor date idea that you won't want to miss. Not only is it enjoyable, but you can also purchase fresh, locally-sourced produce at a lower cost.
Although the experience is free, any purchases you make will be budget-friendly, making it an ideal option for a fun and affordable date.
2. Try Birdwatching
A wonderful way to enjoy a free outdoor date is by simply observing the beauty of nature. Take pleasure in watching the birds as they fly, perch, and chirp, and share a laugh with your partner over their playful antics.
Capture these precious moments by taking photos, allowing you to relive this enchanting experience time and time again.
3. Try Indoor Or Outdoor Rock Climbing
One of the free adventurous date ideas that is really enjoyable is to try indoor or outdoor rock climbing with your partner. For indoor climbing, you might have to pay a sum of money or just wait for a free admission day.
Outdoor climbing does not require much, just your climbing gear.
4. Visit A Nearby University Campus And Explore
Looking for a great date idea that won't cost you a penny? How about exploring a university campus?
Whether it's your first time setting foot on one or you've been there before, strolling through the halls and grounds with your partner can be a fun and fascinating experience. You'll get a sense of what it's like to be a student, and the familiar sights and sounds might even bring back some nostalgic memories.
Romantic Free Date Ideas
These romantic free date ideas will leave you feeling warm and fuzzy inside, while experiencing the joy of being loved.
5. Picnic In The Park
Spending a romantic afternoon picnicking with your partner in the park doesn't have to cost a dime. Enjoy all the natural beauty and wonderful experiences the park has to offer, without breaking the bank.
6. Take A Scenic Drive
A scenic drive around your city is one of the most romantic free date ideas that you must ensure to add to your couple's bucket list.
7. Take A Day Trip To A Nearby Town
A trip to a nearby town is one of the beautiful and romantic free date ideas that you must not miss out on. This is one of the routines you can have with your partner at the beginning of each month and enjoy.
8. Visit A Local Wildlife Sanctuary
A local wildlife sanctuary is one of the free date ideas for married couples that would not cost much but would require you to pay a little token. This is one of the things that you should enjoy with your partner as it guarantees a good time with your partner especially if your partner is an animal lover.
9. Stargazing On A Clear Night
Stargazing on a clear night is one of the free date ideas that every couple needs to enjoy and add to their list of must-experience activities.
Stargazing is one of the beautiful ways to enhance the quality of intimacy in your marriage.
Free Date Night Ideas
These free date night ideas are what you need to end the night on a good note and have you and your partner smiling in bed.
10. Attend A Free Outdoor Concert Or Performance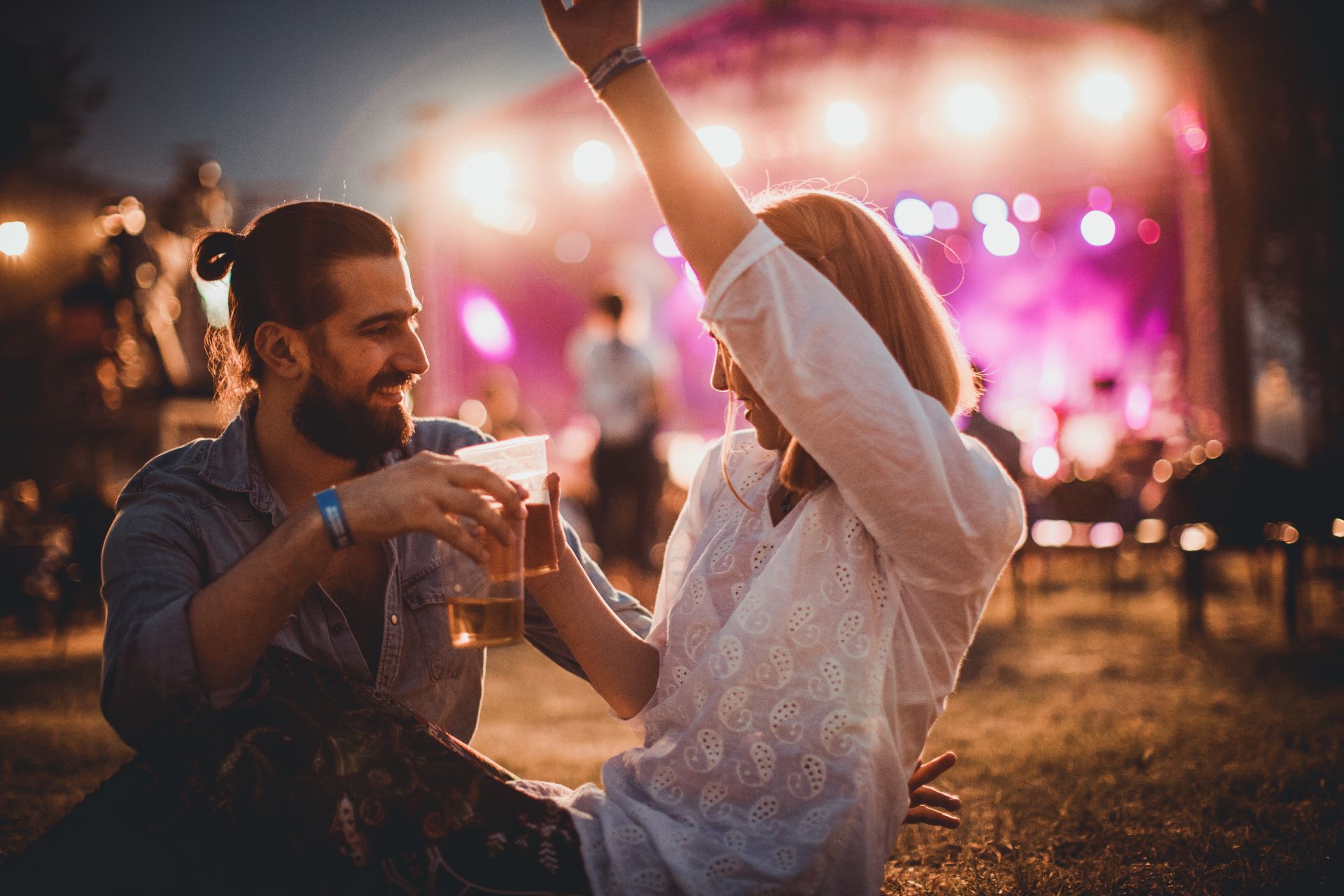 Don't miss out on the opportunity to attend a free outdoor concert or performance! Your town or city may be hosting one, and it's the perfect way to spend a delightful evening with your partner.
Join in on the fun and experience the joy of live music or entertainment without spending a dime.
11. Have A DIY Spa Night
A DIY spa night is an experience to have with your partner. It's free and promises a night of most pleasure and lots of unspoken promises of an enjoyable night. It is also one of the free dates that can bring back the spice into your marriage.
A DIY spa night is one of the dates that I always look forward to, the teasing, meaningful looks, subtle flirty touches, alongside the dimly lit lights, slow sensual music, and wonderfully scented oils. All these culminate in making the night a st##my and explosive one.
12. Take A Yoga Or Fitness Class Online
A fitness class online is one of the best free date ideas that you will definitely enjoy.
Of course, yoga has lots of benefits which include helping you sleep better, so you can always look forward to this and you can also make it one of your late-night date routines that you and your partner can always enjoy.
13. Take A Free Online Course Together
Taking a free online course together is one of the beautiful ways to grow together as a couple and strengthen the bonds of your marriage. A free online course is educational and will help you learn more with your partner.
Free Date Ideas At Home
Why stress yourself dressing for the outside when you can have all the fun at home? These free date ideas at home are what you truly need.
14. Have A Karaoke Night At Home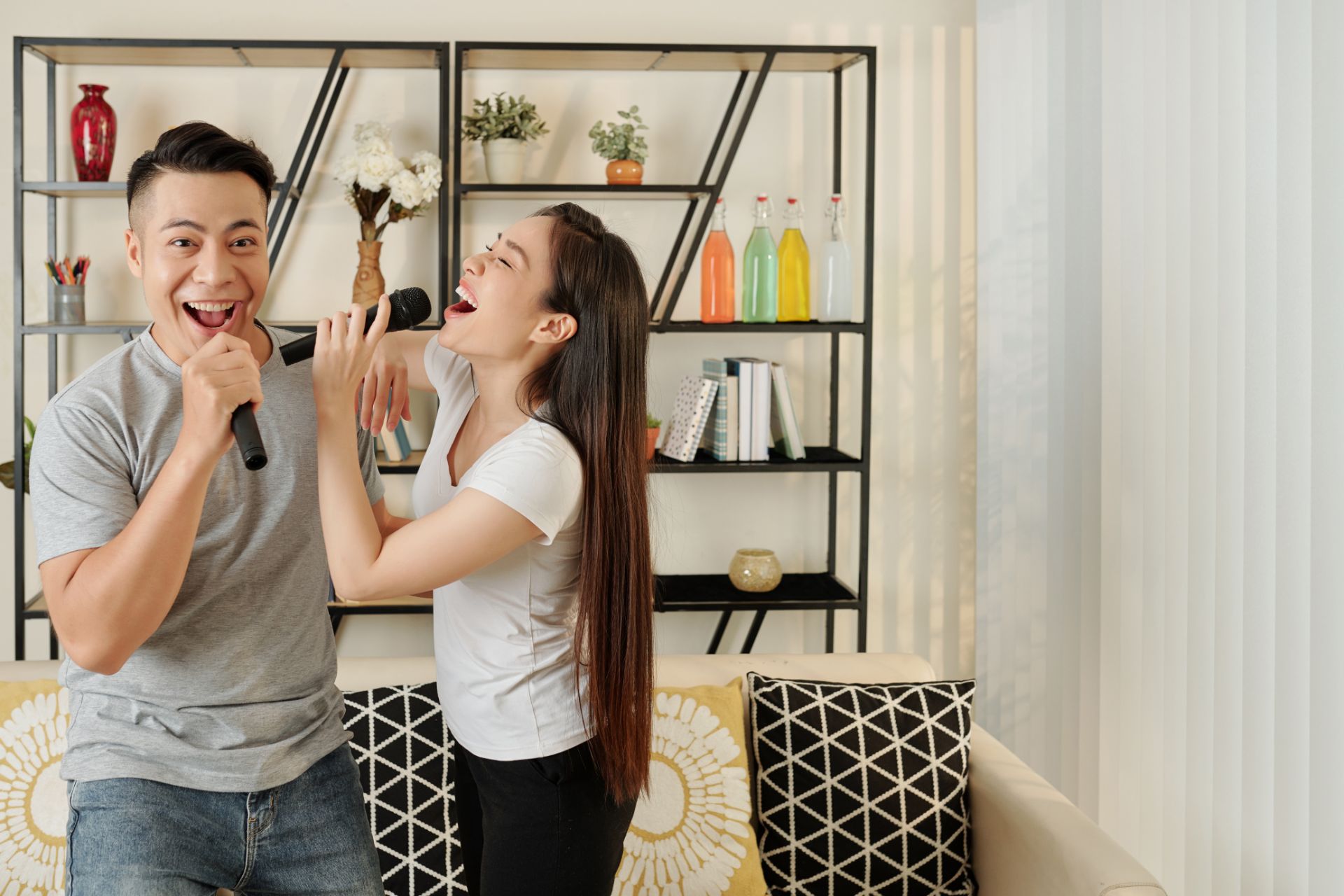 A karaoke night at home can never go out of fashion. Of course, it's one of the few indoor activities for couples that offers some good time at no cost.
15. Have A Game Night With Board Games Or Card Games
If you are both lovers of board games or card games then what better way to spend the night than playing some intense board games or card games?
16. Have A Movie Night At Home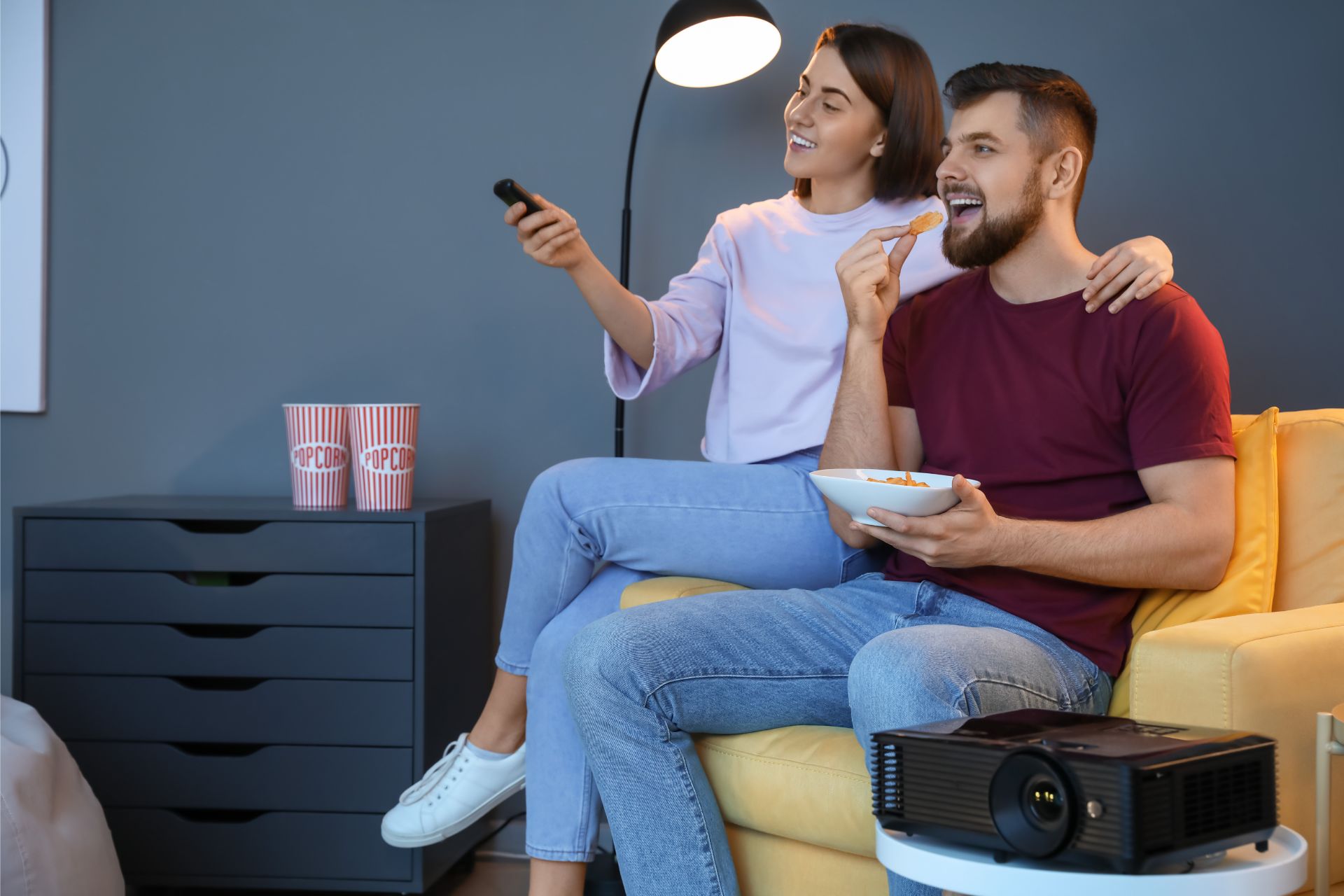 A movie night at home is everything and more and this is one of the free date ideas that you must not miss out on. Have a good time watching actors do their magic, with some popcorn in your lap and your partner beside you.
17. Cook A Meal Together With The Ingredients You Already Have
Cook a meal together with your partner and enjoy it. It is one of the free dates at home that is romantic yet helps both couples bond, so this is something that you do not want to snooze on.
Outdoor Date Ideas That Are Free
These outdoor date ideas are free and it just makes sense that you add them to your couple's bucket list of things you need to experience before the year runs out.
18. Volunteer Together For A Local Charity
Volunteering together for a local charity is one of the date ideas that you must not allow to pass you by. It's a beautiful way to bond with your partner over a beautiful cause.
19. Visit A Local Museum On A Free Admission Day
So, normally, local museums require you to pay a token for access. However, there are free admission days and one of the wonderful things that you want to do is to visit the local museum on a free admission day and enjoy a beautiful date with your partner.
20. Go On A Bike Ride
A bike ride with your partner is one of the free dates for couples that you should have. You will enjoy the air whipping past you and enjoy the beautiful scenery and the wonderful company of your partner.
21. Have A Book Club Date And Discuss Your Favorite Books
Consider scheduling a book club date where you and your partner, mutual friends, or neighbors can come together and discuss your favorite books. This is a great way to engage in meaningful conversations and share your love for literature with others.
Free Creative Date Ideas
These free creative date ideas are what you need to get your creative juices flowing.
22. Create Art Or Craft Projects
Creating art or a craft project with your partner is a wonderful way to bond and strengthen your relationship. It's an experience that every couple should consider trying.
You can easily learn how to create something amazing from anywhere, including online tutorials on YouTube.
23. Visit A Library And Read Together
A delightful and cost-effective date idea that is sure to please both you and your partner is a visit to the local library. If you both share a love for books, this activity is bound to be a hit and a great way to spend quality time together.
24. Visit A Free Art Gallery
A free art gallery is one of the things that you don't want to miss out on if you both are lovers of art. It's a perfect time to appreciate some beautiful works of art.
25. Explore A Botanical Garden
Exploring a botanical garden is one of the cute free date ideas that you can never go wrong with. What better way to enjoy a good time with your partner than to spend it surrounded by beautiful nature?
26. Enjoy A Paint And Sip Session
A paint-and-sip session is a fantastic free date idea that promises an enjoyable experience. If executed well, it has the potential to become a memorable date that you and your partner will look forward to repeating. So, indulge in the fun of painting while sipping on some delicious wine with your significant other.
Free Adventurous Date Ideas
If you're looking for an exciting and adventurous date that won't break the bank, these free adventurous date ideas are sure to get your heart racing and your blood pumping.
27. Visit A Nearby Lake For Fishing Or Swimming
There are no guards to make you pay for entry, so this is something that you will have fun with.
28. Explore A Nearby Forest
Exploring a nearby forest is one of the ideas that you must make sure to enjoy. Just ensure that you are properly set up, you are safe and you only go within a reasonable distance.
29. Explore A Historic Neighborhood
What have you heard about that neighborhood? Do you want to confirm it? Then this is the perfect chance for you and your partner to go exploring to see if what they say is true.
Exploring a historic neighborhood is one of those free date ideas that don't cost money yet promises a lot of adventure and fun.
30. Try Geocaching In Your Area
Geocaching in your area is one of the most adventurous free date ideas that you will ever come across. It would help your critical thinking abilities and your sense of direction. It would leave you well satisfied and help you fulfill your wanderlust, so this is something that you must not miss out on.
31. Visit A Nearby Waterfall Or Natural Attraction
There's no denying the immense satisfaction that comes with visiting a nearby waterfall or natural attraction – a breathtaking experience that's sure to leave you in awe.
Final Notes On Free Date Ideas
Imagine going on a date that doesn't cost a dime but leaves a lasting impression on your heart. That's what these date ideas that are free are all about – creating memorable experiences without breaking the bank.
Don't be fooled into thinking that expensive dates are the only way to show someone you care. The true essence of a great date lies in the intentionality behind it. So, why not try one of these free date ideas and see how much fun you can have without spending a penny?
Pin this for later!