How to spice up your marriage is topmost on the minds of couples but how to go about it may seem like a herculean task but trust me it is not.
You have been together for quite a while now and you seem to be settling into a routine. Don't fret or despair, you can bring back those magical moments of love and romance into your marriage again.
How To Spice Up Your Marriage
Find below a few tips to help you spice up your marriage and bring back the honeymoon phase again.
1. Have An Indoor Date
Why go out when you can stay in and have a swell time with your mate?
A great day might involve seeing a movie, eating out or even having a picnic but this can also happen at home. You can have a date-night indoors where you wear simple clothes. You can spice up your marriage with this if you feel the fire has gone out.
Remember the aim is how to keep your marriage alive and how to spice up your marriage. For some couples, your dating and honeymoon days may have been the last time you had fun together, you can try any of the following activities together:
See a movie together. You could pick an old movie you enjoy watching together. The idea is for you to hug and snuggle together while enjoying the movie.
Play games
There are a couple of games you can play together from board games to cards and even video games. You could also watch sports or play hide and seek games which will make you run around the house together like kids.
You can play couples quiz which will help understand each other better. It could range from simple everyday questions to deep questions, remember you are a couple already and there's nothing to be ashamed of.
You can ask questions concerning your intimate life, talk about the activities you miss doing together in your dating days and also drop clues on how to spice up your marriage.
You can also make simple dishes together. From small snacks to great meals. You could have your partner assist in tasting or even preparing ingredients for use.
2. Recall Previous Special Times Together
Taking a look at previous pictures taken together could dredge up memories about your partner about what transpired in the environment where you took the shot. Remember every picture has a story. It could be fun, funny or even inspiring.
Remind each other of how you started and how much you have grown, lessons learned, victories won, hurdles crossed and times you held each other through trying times.
Don't forget the tears too, they are worth talking about as they will reveal how many sacrifices you have made for each other in the relationship. Seal this up by giving reassurances to each other by using words of endearments.
3. Use The Magic Word
I agree that a lot of couples rarely say "I love you" to their partners because they feel their spouses already know that but truth be told in as much as you assume that your partner should know that you love them, it will not hurt to also say it to them.
Hearing you say it makes them feel special and also makes them feel valued. Do not stop at saying you love them but show that you mean it.
Give gifts and make sacrifices for them. Write love notes, send love messages, read romantic words to them, dance together while you play love songs dedicated to them.
4. Create Time For Each Other
Being in love and being loved can both be intoxicating and feel like your breath has been taken away but one killer of this feeling could be a lack of quality time to nurture what you share with your spouse.
It's easy to get caught up with work and other issues of life all in a bid to make a living and neglect the very essence of life which is to be connected to people that matter in our lives.
Some couples go through life without knowing what their partners are going through. At first, it begins with being busy here and there and before you know it, time begins to run out thereby causing a drift that may be difficult to fix over time.
It's easier to create a chasm between you and your spouse than to fill it. Doubts would have crept in, infidelity and lies may also show up further damaging the relationship you once held dear.
Am I saying you should not work to meet up with life responsibilities? Never. I only mean that these activities should not separate you from your partner but plan to create time where you can share yourself with them. This is how to spice up your marriage.
I am a hard worker and very busy person, but the moment I get home, I put the world aside by putting my phone on silent so I can spend quality time with my man.
Every day never ends the same way as we come in sometimes at odd hours, but we never seize the opportunity to connect and bond as we relax in each other's arms. It doesn't stop there, we talk about our day, our relationship and also discuss future plans. What could be more rewarding than doing this with your mate?
5. Engage In Activities That Could Help You Unwind Together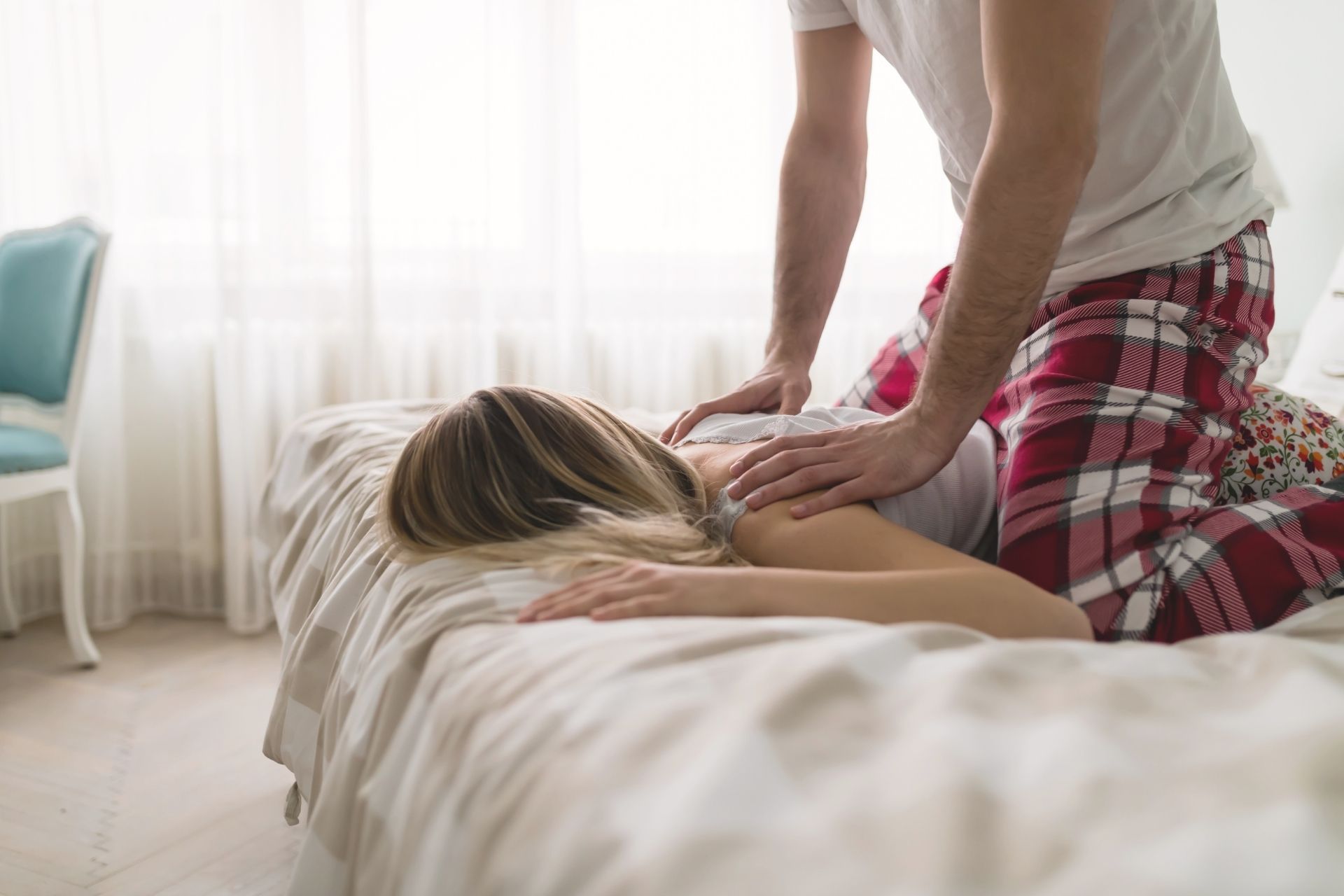 Who has discovered lately that we all seem to be moving on a fast lane as time appears to be ticking so quickly? Minutes and hours don't seem to drag anymore but appear to be scurrying off in a hurry.
You can make your marriage come alive by enjoying these fleeting moments with your partner. In your partner's arms, time will appear to have come to a standstill and move slowly.
You could do things that help you relax together like lying in bed on each other's arms, offering each other a massage (it doesn't have to be a full massage, a foot massage could be just fine).
You could have an in-house spa session in your bathroom by soaking in a bathtub together. This is how to spice up your marriage.
6. Be Romantic
Romance is what makes love worth the while. Being romantic involves bringing out the lover side of you. A few touches and cuddles, catching your lover's eyes, kissing and building up your romance bank.
Dance to romantic songs together as you look into each other's eyes, caress your partner's body also. Welcome your Spouse with hot lingerie at the door while your spouse could carry you as you laugh and play together.
If you're still wondering how to be romantic with your spouse, I've written a well-articulated piece on how to be more romantic in a relationship, and this is one of the best ways to spice up your marriage.
7. Be Nice To Your Partner
I once lived with a couple and the lady once complained of how insensitive her man was. The only time he showed her care was when he wanted to make love. As strange as this may sound, some couples are like this too. You may be asking how you can be nice to your partner.
Loving someone is showing up for them and sometimes relieving them of some burdens. These may include helping out with house chores or even making a cup of tea for them. It may not be energy exerting or even time-consuming but the heart behind it is what matters.
Sometimes we do not need to wait until we are asked for help, we can see where they need help and offer to help them. This is how to spice up your marriage and rebuilding intimacy in marriage.
8. Prioritize Your Partner
There's this saying that where your treasure is, there your heart is. If your partner means a lot to you, then you will put them fits in all you do.
It may not come easy with so many things waiting for your attention, but endeavour to make it a point of duty to attend to your spouse before any other thing.
When you see a couple of missed calls on your phone and your spouse's number happens to be on the list, who would you call first? When there is both good news and bad news, who would you want to share it with first? If it isn't your spouse, then it could be a problem.
Be intentional about this, start by committing to do it daily and before you know it, years would have passed down the line and you would be grateful because it would have become a part of you.
Prioritizing your partner is by far one of the best tips on how to keep your marriage alive.
9. Hit The Gym Together
I grew up watching my parents involve in healthy activities together like doing the treadmill, running a fee race and even jogging together to keep fit. I looked forward to doing the same when I got married too and it worked for me.
You could make your partner your coach or even an accountability partner to enable you to hit some milestones together.
Even if you can't do it outdoor, simple skipping together will also go a long way. It's exciting to watch your partner sweat and endure pain as you work out together. Give it a try, this is one of the ways of rebuilding intimacy in marriage.
10. Turn Up The Heat
Regardless of how tired and exhausted, anyone could be, one thing you should never get tired of is taking a shower before hitting the bed.
Having accomplished that, you can go further by wearing something alluring for your partner. This is one of the tips on how to keep your marriage alive.
11. Communicate
One of the ways to know if your relationship is going great is by the level of communication that exists between you and your partner.
So many couples have settled in for general discussions that have to do with house chores, kids, work and bills that they forget about what they share. This is a dangerous place to be in as you could be heading for a stalemate.
Another dangerous thing about being in this state is that a little attention and care from someone else could make them wander and could lead to something worse.
Communication entails a whole lot of things from verbal to non-verbal and also body language. You can say you understand your partner even when they are not speaking because you have related with each other long enough to understand what an action means when it is exhibited.
Want to know more about rebuilding intimacy in marriage, this is the starting point. I must say, learn to talk about anything and everything.
12. Just Do It
Lady, what is your mind telling you to do with your bedroom space? Go ahead and do it. Change your curtains to something flowery and colourful. Get beautiful linen sheets, candles, do some declutter and make it inviting for your prince charming.
Keep some subtle sound playing in the background as you invade the air with some really sed#ctive scent coming from your body. This is one of the ways to spice up your marriage.
13. Have Fun
We talked about being indoors earlier but you can try outdoor too. There's no harm in winning and dining out together. Even though time has gone by and a lot has changed in you due to age and a couple of other factors, don't forget you are still that beautiful woman and handsome man your spouse met and fell in love with.
Keep that beautiful picture in mind and enjoy the fun of being a couple as you go out. Go clubbing as you dance together.
Go mountain skiing, enjoy some dancing in the sun and running around in the rain. Relive your dating years and you enjoy each other's company.
14. Look At The Good Side Of Life
No doubt you have wiped tears and laughed together. You may have experienced a shocker or two since you began sharing space. This just buttresses the fact that we are humans and cannot have it all together perfectly.
There will always be ups and downs and mistakes here and there but it should move you towards each other and not away from each other.
Concentrate on the good sides of your partner and your journey together will be worth it eventually. Remember, there are people waiting to see you fail, don't give them that luxury. This is how to spice up your marriage.
15. Make A Commitment
I use to hear people say if you want to achieve a feat, bind it with a vow. What better vows could be made than what you did when you signed the dotted lines?
Make a commitment to keep to the words you said to each other that day. Be intentional about it because several events will occur that will want to shift your focus, but don't give in.
Final Notes On How To Spice Up Your Marriage
Is this all there is to how to spice up your marriage? Definitely not, search within and you will find the answers as you determine to keep your marriage alive.
Pin this for later!