One of the best ways to enjoy marriage as a couple is to explore a lot of fun activities together, which is why you need to create a bucket list as a couple. It is a way for couples to create shared memories and strengthen their bond by embarking on adventures, exploring new places, and trying out new things.
Couples bucket list have also been proven to create a sense of excitement and anticipation for the future and to prioritize the relationship amidst the busyness of everyday life.
My husband and I have had the pleasure of curating a long couples bucket list based on our interests, and it has helped enhance the quality of our marriage. Therefore, having a couple's bucket list is giving yourself a chance to know your partner more than anyone around you, and this is what strengthens your marriage.
Below is the most intimate couples bucket list to tick with your partner.
What Are The Best Bonding Activities For Couples?
Some of the best activities for couples that help them bond deeply include taking a vacation together, dancing in the rain, baking, parachuting and getting a couples massage. Some other bonding activities include karaoke, bar hopping and volunteering.
3 Reasons Why You Need A Bucket List As A Couple
If you think you don't need to create a bucket list, these three powerful reasons should change your mind about why you need to have a couples bucket list with your partner.
1. Couples Bucket List Helps Spend Time Together
Coming up with a bucket list apart from wanting to experience adventure is another excuse to spend time together. A bucket list is helpful for couples who don't seem to spend much time together because it helps create the time and atmosphere to connect on a deeper level.
2. Couples Bucket List Create Beautiful Memories
Most of what keeps us bonded to our partners are some of the beautiful memories we have shared with them. Creating memories is quite important because it is evidence of the good life that we have lived. A bucket list helps make a lot of beautiful memories.
3. Couples Bucket List Helps Couples Experience Adventures Together
It is not always enjoyable to experience life alone, and that is why a bucket list is very important. It is more fitting and more fun to have someone to share these beautiful experiences with, and what better option than your one and only?
Couples Bucket List: 101 Fun Activities, Cute Date Ideas & Romantic Things To Do Together
This couple's bucket list has been expertly curated and is guaranteed to deepen your intimacy with your partner and help you have fun together.
Fun Bucket List Ideas For Couples
These fun bucket list ideas for couples are one for the books that will leave you happy and are really fun. They are guaranteed to give you a swell time with your partner.
1. Go On A Picnic
A picnic is a great addition to your bucket list. You can enjoy some beautiful moments with your partner with good food, snacks and drinks.
2. Go To A Beach
Great sight, fresh air, what more? A wonderful partner. Going to the beach with your partner is hitting the jackpot, and there are lots of things you can do at the beach.
If you need more ideas on fun things you can do with your partner in the beach, I have written a piece on fun and romantic beach date ideas to help you decide.
3. Learn How To Knit
Learning this skill together will produce some physical rewards like knitting a muffler for your spouse and vice versa. It is also one of the unique bucket list ideas for couples. Who does not want a handmade design from the person that they love?
4. Babysit For A Couple
You would want to do this with your partner. Get the hands-on experience of taking care of a child and see how good you both are at caring for little humans.
5. Get A Massage
A couple massage is stimulating and helps you and your partner relax and unwind after a busy week. This should be a part of your couple's bucket list. Enjoy the taste of luxurious life together.
6. Share A Milkshake
This is something intimate and enjoyable. This is the perfect way of recreating this particular teen date if you have never done it before.
7. Eat At A High-End Restaurant
The ambience, attentive staff and sophisticated menu tend to be relaxing and enjoyable. Bask in the feeling of being treated like royalty with your partner.
8. Go Ice Skating
Ice skating with your partner is a perfect way to exercise during the snow period. Getting adrenaline pumped while having fun should be a must-do for you and your partner.
9. Visit An Amusement Park
Set your inner child free and enjoy the Ferris wheel and merry-go-round. Also, enjoy the popsicles and other side attractions.
10. Have A Water Fight
A perfect idea for the pool experience if you are tired of swimming. This is an entertaining way of spending time with your partner.
11. Jump On A TikTok Challenge
It is always fun to try something out with your partner, and TikTok challenges are the ultimate couples bucket list and is the perfect idea to do something new together. Make beautiful videos of both you and your partner.
12. Attend The Games
The games, whatever they are, you should be cheering for your favourite club whilst enjoying snacks with the love of your life.
13. Join A Parade
A parade in Brazil is always fun, and there is a lot to watch and participate in. You need to enjoy this rare effortless display of culture and traditions.
14. Play 36 Questions
Ask questions that deepen your intimacy and make you know more about your amazing partner. These 36 questions helps give you and your partner some form of clarity.
15. Have A Karaoke Session
Sing out loud with your partner. A karaoke session is fun on another level. Find out if your partner is the next Whitney Houston.
16. Paint Together
Paint whatever comes to your mind with your partner and let loose your inner artist on the canvas. Do it freely without restrictions and enjoy the sight of your partner's creative process.
17. Go Paddle Boarding
Paddleboarding is a perfect time to soak up the sun and enjoy the feel of water underneath. This should be a part of your couple's bucket list at all costs.
18. Run Together
Enjoy the sensations that only running can give you with your partner. Get fit and healthy while at it; you can bet with your partner as a motivation to win.
19. Take Pottery Classes
Learn how to make pots and other lifestyle items. It could come in handy when you want to give your partner a gift.
20. Get A Pet
Allow yourself to learn how to take care of a pet with your partner. It is a great experience to have and enjoy with your partner.
21. Start A Vlog Or A Blog
Tell us about how beautiful your relationship is or how amazing your life is. Please share your experiences with us via text, podcasts or videos. You can also do other stuff like funny videos if you are a fun person.
22. Play Truth Or Dare
Test your partner's limit and make sure to have intense questions that will leave them reeling.
If you need truth-or-dare questions to ask your partner, check out these 200 truth and dare questions for couples to rekindle their love.
Romantic Bucket List Ideas For Couples
Incredibly cute and romantic bucket list ideas for couples; these ideas will help you to be more romantic and enjoy your partner intimately.
23. Kiss In Front Of The Eiffel Tower
Do something historical with your man by kissing in front of the Eiffel tower. Make sure to get a good picture while you are at it.
24. Watch The Sunset Together
Enjoy the tranquillity of the sun setting while having a deep conversation with your partner or sharing the beautiful silence. Whatever your prerogative is, sunset watching is a classic bucket list idea for couples.
25. Get On A Boat Cruise
The wild expanse of water should leave you with the awe-inspiring beauty of nature. The clean air puts that of the city to shame. This is one of the bucket list ideas for couples you must share with your partner.
26. Go Scuba Diving
Go down to the bowels of the earth and enjoy the fantastic scenery beneath the waters.
27. Go Skating Boarding
Make it a romantic outing when you and your partner go skateboarding. Enjoy the passing air and wheel beneath your feet whilst holding hands. If you don't know how to skateboard, have someone teach you and your partner. It is a beautiful experience to have.
28. Go Snorkelling
Snorkelling is another beautiful bucket list to have with your partner. This is another underwater idea and is very romantic to do with your partner.
29. Go Parachuting
Enjoy the thrill of being suspended with your partner above a thousand feet. This is a romantic couples bucket list idea to add to your itinerary.
30. Hike Together
A hike with your partner is a great way to spend quality time with your partner and enjoy the beautiful atmosphere of nature.
31. Bungee Jump
Take the plunge together with your partner from a very tall place. It is one of the cute bucket list ideas for couples.
32. Attend A Concert
If there is a musical concert in your area, check it out with your spouse. You can also attend the show of your spouse's favourite performer.
33. Learn A New Language
Imagine conversing with your partner in a language no one understands. This bucket list idea is a great learning experience while deepening your love.
34. Make Love On The Beach
Tick off this romantic bucket list ideas for couples. Under the stars and the cool air, let your partner have a feel of s#x in the open and feel how thrilling it is.
35. Ride Horses
Riding horses is a great bucket list idea. Enjoy the experience with your partner when you also know how to ride a horse.
36. Dance In The Rain
Throw caution to the wind and dance in the rain like you don't have a care in the world with your partner.
This is one of the simple bucket list ideas for couples and one of the perfect rainy day date ideas. Don't worry about your neighbour, just have fun, you need it.
37. Go For A Couple Photo Session
Capture your happy moments in the best way possible; it helps you and your partner bond and keep mementoes of yesterday.
38. Recreate Your First Date
Where did you have your first date, and what clothes did you wear? Relish the feelings of nostalgia and appreciate how far you have come with your partner.
39. Celebrate Halloween Together
Dress up in a costume with your partner and enjoy the pomp and celebration of Halloween.
40. Go On A Double Date
Do you have friends as a married couple? Double the fun when you go out on a date with another couple and share beautiful experiences of laughter, good food and great jokes.
41. Do Breakfast In Bed
You can serve your partner breakfast in bed and vice versa. It is a loving gesture that always hits a home run, so make sure to include it in your bucket list.
42. Make Out In The Library
Thrill, pleasure, and suspense are what you feel when you make out in the library. Explanations will not do justice to it, so it is an experience that is better experienced.
Adventurous Bucket List For Couples
Be something like Dora the Explorer and enjoy the various rich experiences of seeing different cultures and new places, and having new experiences.
43. Visit An Art Gallery
Enjoy the beautiful timeless images that have been captured in either a picture or a painting.
44. Visit A Vineyard
You need to set your sights on the stunning scenery of the rolling mountains and luxurious green land. Please get to the source of the wine you drink and enjoy it undiluted.
45. Swim In A Hot Spring
The relaxing feel of a hot spring is something you need to experience with your partner. Refreshing, healing and beneficial, you will definitely want this.
46. Learn A Board Game
Draft, Chess, Monopoly or Scrabble; learn something to help your critical thinking process. A way to connect on the foundation of shared interest. This is something you should add to your bucket list for couples.
47. Ride A Motorcycle
You definitely want to experience the pleasurable feeling of zapping through the air and the vibrating engine under you while riding with your partner.
48. Skydive
Pretty wild stuff that you want to do with your partner. Thrilling and crazy, get the adrenaline pumping when you are more than a thousand feet above the air.
49. Visit An Aquarium
See the fishes without going to the ocean. Enjoy their majestic presence with your partner, and remember to take a picture.
50. Volunteer
While adding value to other people and yourselves, experience the joys of being part of something that helps others live a better life.
51. Visit A Museum
Ancient artefacts and relics make for a good sight for both you and your partner. Gain a bit of knowledge together about ancient history. Also, it gives you something fresh to discuss.
52. Try Out New Food
See if your taste buds are as adventurous as you are with your partner. Try out new meals from different cultures and experience the rich taste of varying flavours.
53. Get Matching Tattoos
A matching tattoo with your partner is an adventurous bucket list for couples and is a must-do. Enjoy the process of creating memories that even your skin cannot forget.
54. Pick Fruits At A Farm
Experience and appreciate the privilege of nature while you pick berries and apples. It is a great time to bond and enjoy these fruits with each other.
55. Camp Together
With your tents, little pots, and time away from technology, experience surviving with your partner in a semi-primitive setting.
56. Build A Bonfire And Cuddle
Boy and girl's scouts in love. Build a bonfire, and enjoy the cool air and the warmth of the fire while basking in your partner's arms.
57. Visit Each Other Family
This is a married couples bucket list. Enjoy the dynamics of each other's families and see how beautiful it is to experience a different family setting. It helps you understand your partner and deepen intimacy.
58. Take A Hot Air Balloon Ride
The panoramic view of your surroundings is what you need to experience with your partner. Share this beautiful sight with your partner.
59. Bar Hop
Go bar reviewing with your partner. Enjoy the nightlife activities in and outside of the bars and generally enjoy the upbeat atmosphere.
60. Visit A Local Market
Check out the local market in your area and enjoy the hustle and bustle. This helps deepen intimacy and is an adventure that should not be passed by.
61. Go Skinny Dipping
Swim in your birthday suit and enjoy the cool water. However, this is on the wild side, so take the plunge and have fun.
Couples Travel Bucket List
You should tick something off your boxes and the best way to do it; is to travel. These couples travel bucket lists are bound to leave you grateful that you had these experiences with your partner.
62. Stay At An Underwater Hotel
Not many people have experienced this, and this makes it special to be on your bucket list. Enjoy life underwater with your partner.
63. Attend The Olympics
Cheer for your country together in something like a getaway. This is a must-do bucket list for patriotic couples.
64. Stay In A Luxury Hotel
A taste of heaven and luxury is what you need right now with your partner. It's a bucket list for married couples if you are about to have your honeymoon. Expensive? Yes, but it is definitely worth it. So enjoy the pampering while it lasts.
65. Visit A Safari
Visit safaris in Kenya and enjoy the wild games in their habitat. It is one of the great bonding activities for you and your partner.
66. Visit Las Vegas
Enjoy the pomp, party, parades and glamour in Las Vegas. This is a perfect travel bucket list for couples to help you both loosen up.
67. Rent A Cabin
A cabin is a perfect way to enjoy each other without any physical activity, however, it can span days, weeks or months. Just make sure to have fun.
68. Take A Vacation
Just get on a getaway, and spend quality time with your partner. This is a great time to connect more and improve the quality of your relationship.
69. Have S#x On A Plane
Join the m#le-h#gh club. You need to enjoy the thrill of having s#x in a bathroom with people less than 20 feets from you. This is one of the top bucket list ideas for couples.
70. Stay At A Bed And Breakfast
Lodge into a bed and breakfast and enjoy the great service and good food while doing whatever you want with your partner.
71. Go On A Road Trip
Drive along while taking in the lush scenery of the grassland and the beautiful work of nature. You can make stops to enjoy the air and the beautiful environment.
72. See The Grand Canyon
The grand canyon in Miya Pichu is a must-see with your partner. Enjoy the scenery and take pictures with your partner.
73. Take A Long Walk Along The Great Walls Of China
A perfect walk with your partner along the great walls of China sounds like a treat. This is the ideal bucket list for the books.
74. Book A First-Class
If you have never booked a first class, well, there is a first time for everything, and this is the time for it. Enjoy luxury while travelling with your partner. It can be expensive but it is worth the amount.
75. See The Pyramid
This is one of the seven wonders of the world. Enjoy the sight of teamwork, wealth and culture with your partner. Remember to take some photos too.
76. See The Statue Of Liberty
If you have not seen this architectural beast, this is the best time to go with your partner and enjoy its awe-inspiring height.
Cheap Bucket List Ideas For Couples
You don't need to break the bank just because you must have a good time with your spouse. This bucket list for couples is more than enough to give you all the fun you need without spending so much.
77. Write A Love Letter
Put your thoughts into words and let your partner read how you feel about them and how lucky you are to have him or her in your life. Writing a love letter is an amazing couples bucket list.
If you need ideas on how to compose a love letter, I have written a piece to help you craft the perfect love letter.
78. Create A Scrapbook
A scrapbook is the perfect reflection of both your personalities and how you blend so well with your partner. It's one of the best couples bucket list ideas.
79. Work Out Together
Burn calories, and stay in tip-top shape with your partner. Improve your mood by working out with your partner and enjoy the rewards of a fit body. Working out together is one of the cheap bucket list ideas for couples that you will love to tick off.
80. Have S#x In Every Room Of The House
Baptize every room of the house with your s#xcapades. A beautiful way to enjoy s#x in different forms and different atmospheres.
81. Start A New Tradition
What is important and valuable to you both that you would like to do every year, every month or every week? Start it; it's a great way to build family values that your children can carry on.
82. Go Bowling
Bowl with your partner all day long and enjoy your partner's competitive streak. You can call dibs on who wins, go all the way and have fun, and it can double as a cheap date that won't break the bank.
83. Create A Playlist
What songs remind you of your partner and vice versa? Create an individual playlist that reminds you of your partner and create one together with your partner.
This has an extremely intimate feel to it and it comes at no cost; it can't get better than this.
84. Have A Bubble Bath
What better way to relax your muscles and enjoy skin-to-skin contact with the flesh of your flesh and the bone of your bone? Adding some oils and wine to the mix enhances the experience. A bubble bath is one of the top bucket list ideas for couples.
85. Feed Each Other
It costs nothing to take care of your partner like your baby. Tender loving care is what you both might need at the moment.
86. Waltz With Your Partner
Enjoy the feel of your partner's body up close without any s#xual intent. Just bask in their warmth to beautiful slow and sensual music.
87. Solve A Puzzle
Time for some critical thinking. Team up with your partner to solve a puzzle; it can be any kind of puzzle. There is something intimate about brainstorming together and solving a problem.
88. Read A Book
You can read aloud to each other or you can read and discuss. It should be a book you are both interested in, as it gives you something fresh to talk about.
If you want some ideas on the best love and intimacy books for couples, click here!
89. Stargaze
Stargazing is one of the best couples bucket list ideas. Watch the stars; a bucket list for the books. Watch out for the big dipper, Orion and Pleiades.
90. Explore The Mall
It costs money to get something at the mall but it costs nothing to have fun exploring and trying on different clothes and different kinds of stuff.
91. Dye Your Hair
Switch up your look when you dye your hair together with your partner at no cost at all. Do something wild and enjoy the hippie outcome with your partner.
Couples Bucket List Ideas At Home
This couples bucket list is incredibly fun and is home-based. Within the confines of your home, you can still enjoy them.
92. Play A Video Game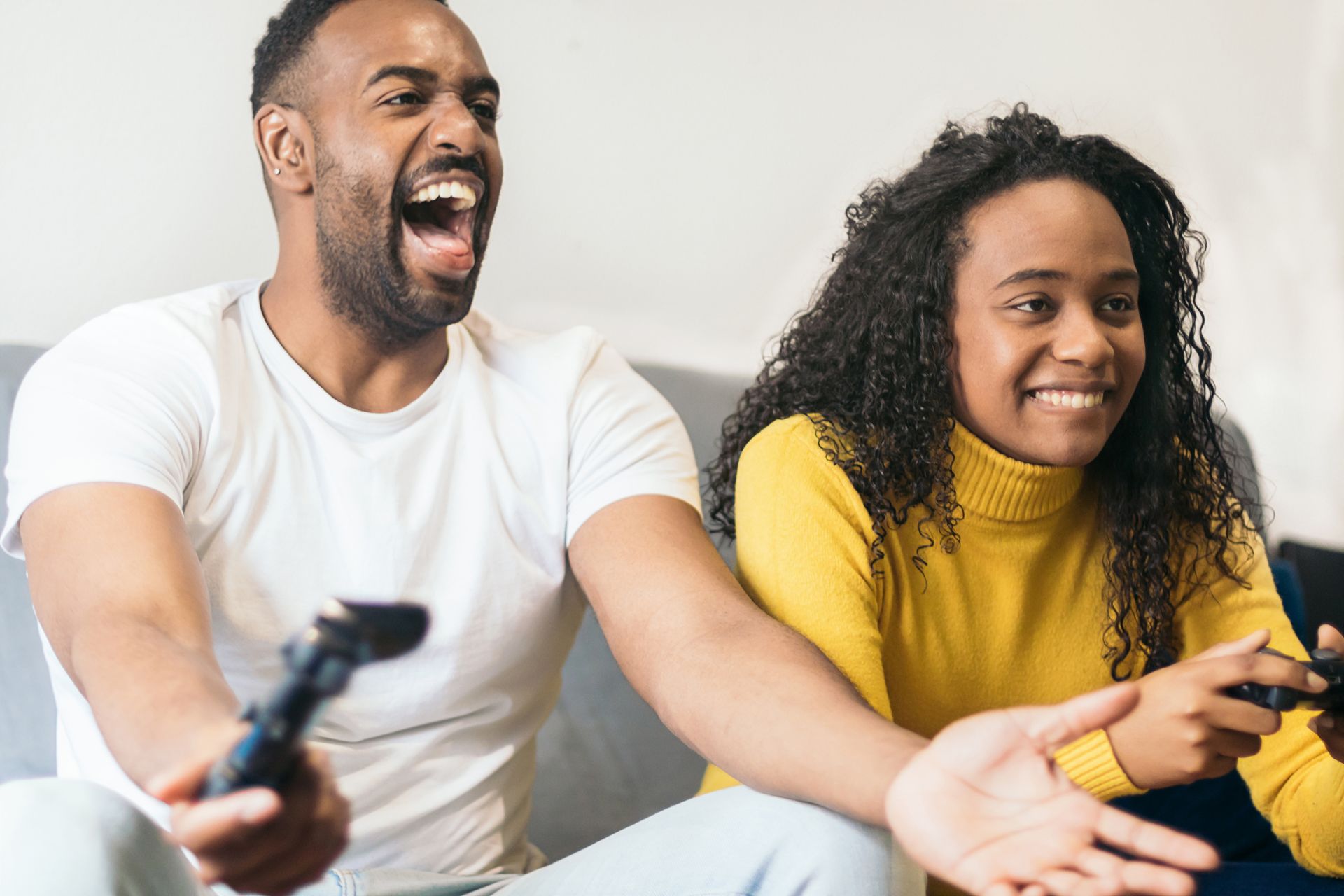 See how competitive your partner is when you play a game with your partner. Don't hesitate to beat your partner if you have the chance, and if you want, you can allow them to win so they won't whine but have fun either way.
93. Build A Snowman
Throw your adulthood aside and be kids for a day. Build a snowman together. It's one of the fun couples bucket list ideas at home.
94. Bake Together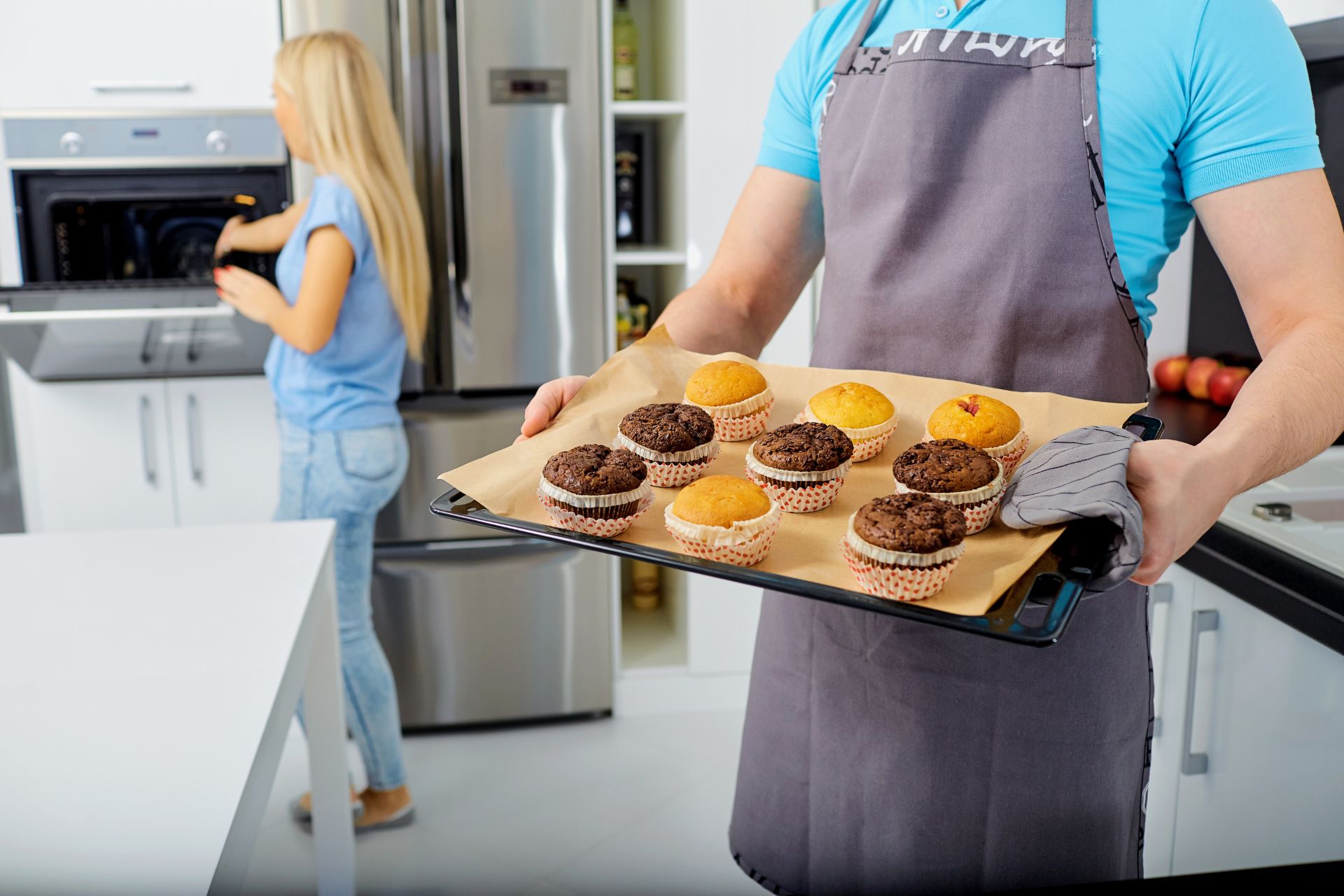 Make a delicious snack with your partner and enjoy it together. Baking is intimate like cooking, and a great time to bond.
95. Binge-Watch A Movie
At no expense and in the comfort of your home. Spend all day watching movies or watching a series. Just be lazy for the day and enjoy it with your partner.
96. Stay In Bed All-Day
Isolate yourself and your partner from the hustle and bustle of everyday life and sleep in. Spending a day in bed sounds impossible until you realize you have a lot of stuff to catch up on with your favourite person, and you could do other things too.
97. Host A Couple Game Night
If you have couple friends, this is a must-do. Couples' game nights are usually fun, preferably done at home. It's a great time to bond with other couples in the comfort of your home.
98. See Each Other's Favourite Show
If you think Marvel is shallow and your partner thinks otherwise, this is the perfect time to watch your partner's favourite show from their point of view. You might have a change of heart. This is one of the things to put on a couples bucket list.
99. Play Dress Up
You don't have to have an appointment to play dress up; this is the essence of this bucket list.
Put on your suit or heels and be on the receiving end of your partner's admiration or put on a costume and enjoy yourselves at home. Remember to take pictures while you are at it.
100. Switch Roles
For the days you get to spend the whole day with your partner at home, switch roles, let the wife be the husband and vice versa and see how funny you are from the lens of your partner.
101. Cook A Meal Together
Enjoy the magic your hands can produce together. Cooking together is the perfect intimate idea that can be achieved at home.
Couples Bucket List: Final Thoughts
These couples bucket list ideas can be optimized to suit your taste and interests. If you feel reluctant to create one, this should give you the perfect nudge to create one.
When you want to create this list, do it with your partner so that the list can capture both of your interests. Ensure to have fun and create happy memories.
Pin this for later!