Cheap date ideas are fun ways to spend quality time and bond with your partner, so whether you are trying to spice up your marriage, relationship, or it's your first date; dating is essential to your relationship.
Spending quality time with each other is very important, so couples are advised to go on dates at least once a week (Depending on how long you have been together).
Love does not cost a dime, but dates do. Everyone would love to go on a date with their special one without their pockets feeling empty for weeks.
Not everyone can afford expensive dates, so we have put together a comprehensive list of cheap date ideas that would save you a ton of money. There are many ways to spend time with your favorite person without breaking the bank. Let's dive right in!
How Can I Have A Cheap Date?
A great way to have a cheap date is to check out low-budget locations or available discounts where you reside. With these options, you may enjoy an inexpensive date with your partner.
You can have a cheap date by utilizing available locations in your area before branching out.
What Do You Do On A Date When You're Broke?
While you are low on cash, there are many cheap date options. A common and effective cheap date is the candlelight dinner. A candlelight dinner allows you to stay home and set the mood for a romantic dinner, and it is practical and budget-friendly.
50 Cheap Date Ideas
Coming up with cheap date ideas that are fun can be just as hard as finding someone to date in the first place. While you may be tired of the monotonous date style or working on a budget, cheap dates are the one for you.
Thinking up cheap date ideas is as much fun as going on one. These ideas are great because they allow you and your partner to get creative, leaving you with long-lasting memories.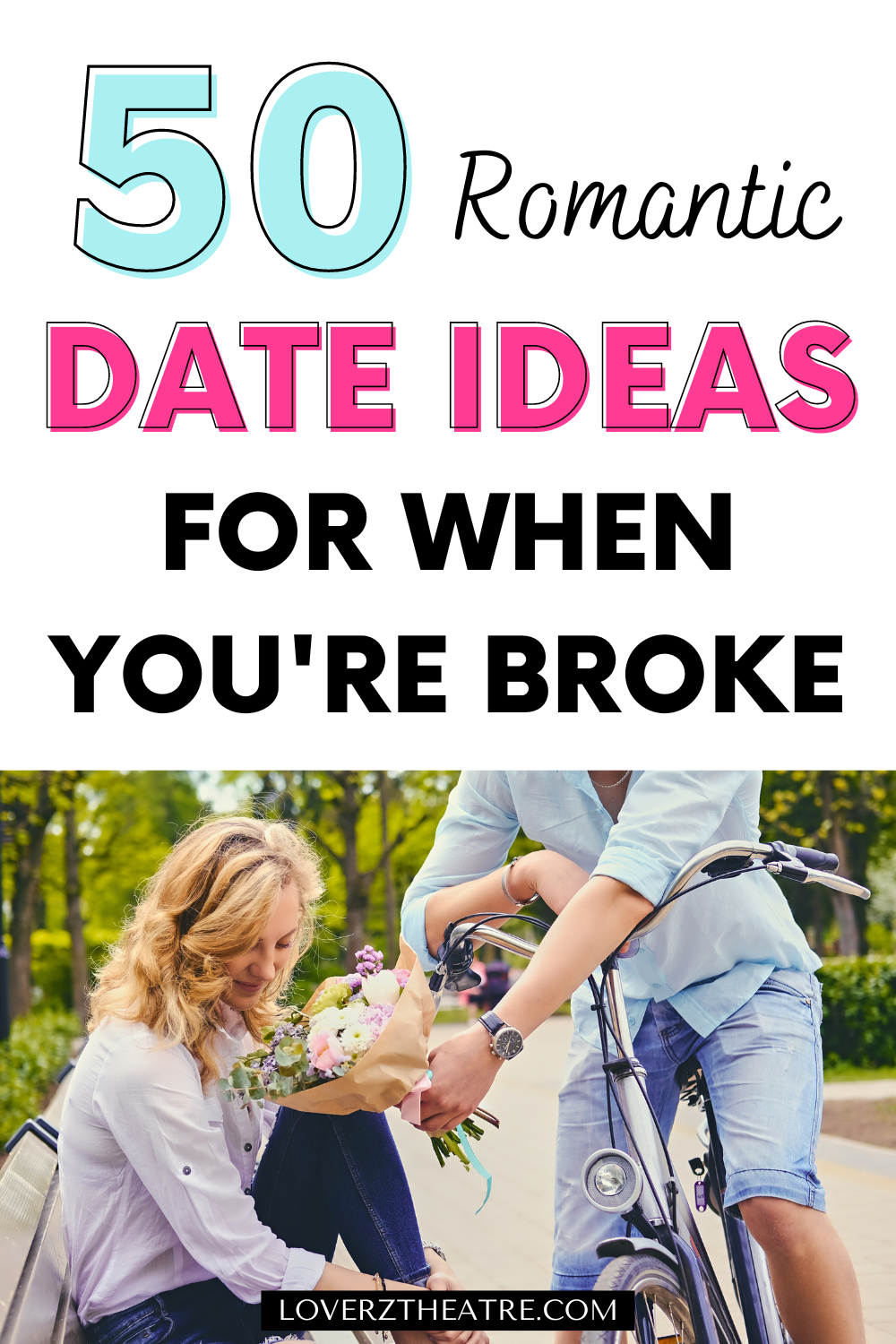 Best Cheap Date Ideas
These are cheap date ideas for couples to get to know one another and maintain that connection.
1. Grab A Cup Of Coffee And Take A Stroll
There is nothing better than a cup of coffee and a conversation. Add a stroll to the mix, and you have a perfect match. Although it might cost you a penny or two, it is cheap! This is a perfect cheap date idea for couples.
2. Go To A Beach
Spend the day swimming in the ocean with your partner and bask in the sun. You could bring a game to play with you and a speaker playing music softly.
3. Go Stargazing
Nothing beats a romantic evening under the stars with your partner. You can set up your blankets and pillows under the stars in the backyard.
4. Visit A Museum For Free
While you may be unable to go to a museum for free, many museums have discounted days. So you can still stay within your budget for this date.
5. Take A Hike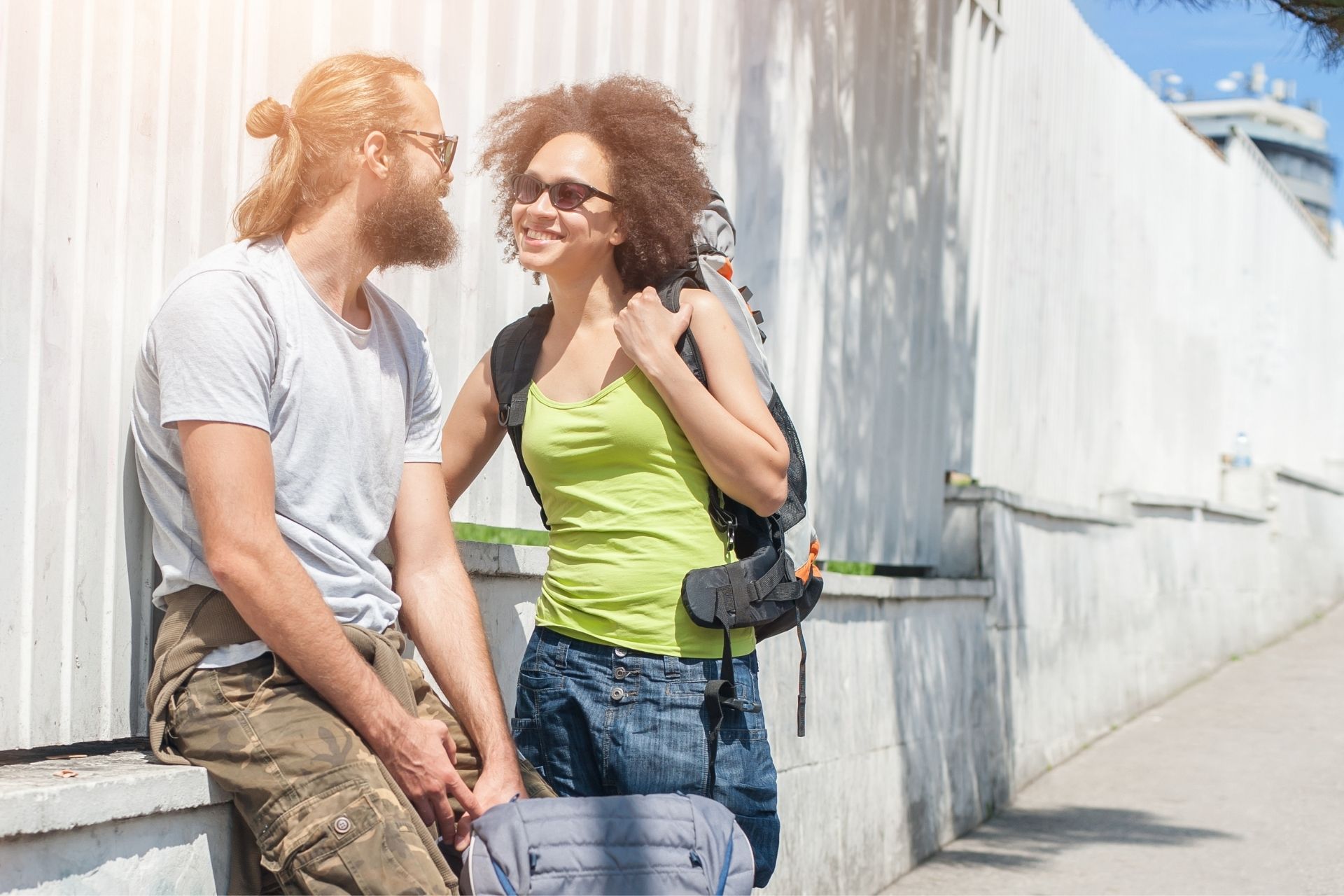 Taking a hike under the sun with fresh air, the feeling is indescribable. You get to have fun while also burning calories (remember, it's a date, not an exercise).
6. Go Sightseeing
Beautiful scenery coupled with your favorite someone is a cute cheap date ideas for couples.
7. Volunteer
If You and your partner are serial volunteers, you can spend time volunteering in different activities. This is a great way to get to know one another and grow closer.
8. Go Out And Get Breakfast
A cheap date ideas for couples is to grab Breakfast with your date. While most people may not see it as a date, it counts! It is also much cheaper than getting dinner.
9. Make A Bucket List
You could spend time building up a bucket list for the future with your partner. Making a bucket list would help you plan your future and look forward to it.
10. Take A Ferry Ride
Ferry rides are usually of minor charges so that they won't cost you much. The important thing is to enjoy the boat ride on the water and view.
11. Bowling
This is a classic date idea. You could have a little competition in the bowling alley with your partner.
12. Explore Antiques
Exploring antiques may not be high up on your list of dates. But you won't know if it is until you try. By visiting the antique mall, you know more about your date's interests.
13. Go To A Food Festival
Food festivals are the best for cheap date ideas. You can get a lot of small bites for a reasonable price, and they happen all year. Check out if there are food events in your area, and you can plan your date around them.
14. Test Your Dream Car
Live out your fantasies with your partner. Get a feeling of that dream car. Who knows? Maybe you will buy it the next time.
15. Go For A Photoshoot
You can go out for a photo session. This is a fun way to spend a few hours alone together. Everyone has a smartphone for taking pictures, so most people do not have their pictures in hard copy. Going for a photo session is a chance to get a hard copy of your photographs.
16. Meditate Together
After having a long week, you and your date can take the opportunity to de-stress. You can meditate, and it will leave you feeling refreshed.
17. Take A DIY Tutorial
This cheap date ideas is an opportunity to get creative on your date! You can both learn the step-by-step instructions to create something new. Find a project on YouTube, and you can both work to recreate it.
18. Take A Tour Of Your Neighborhood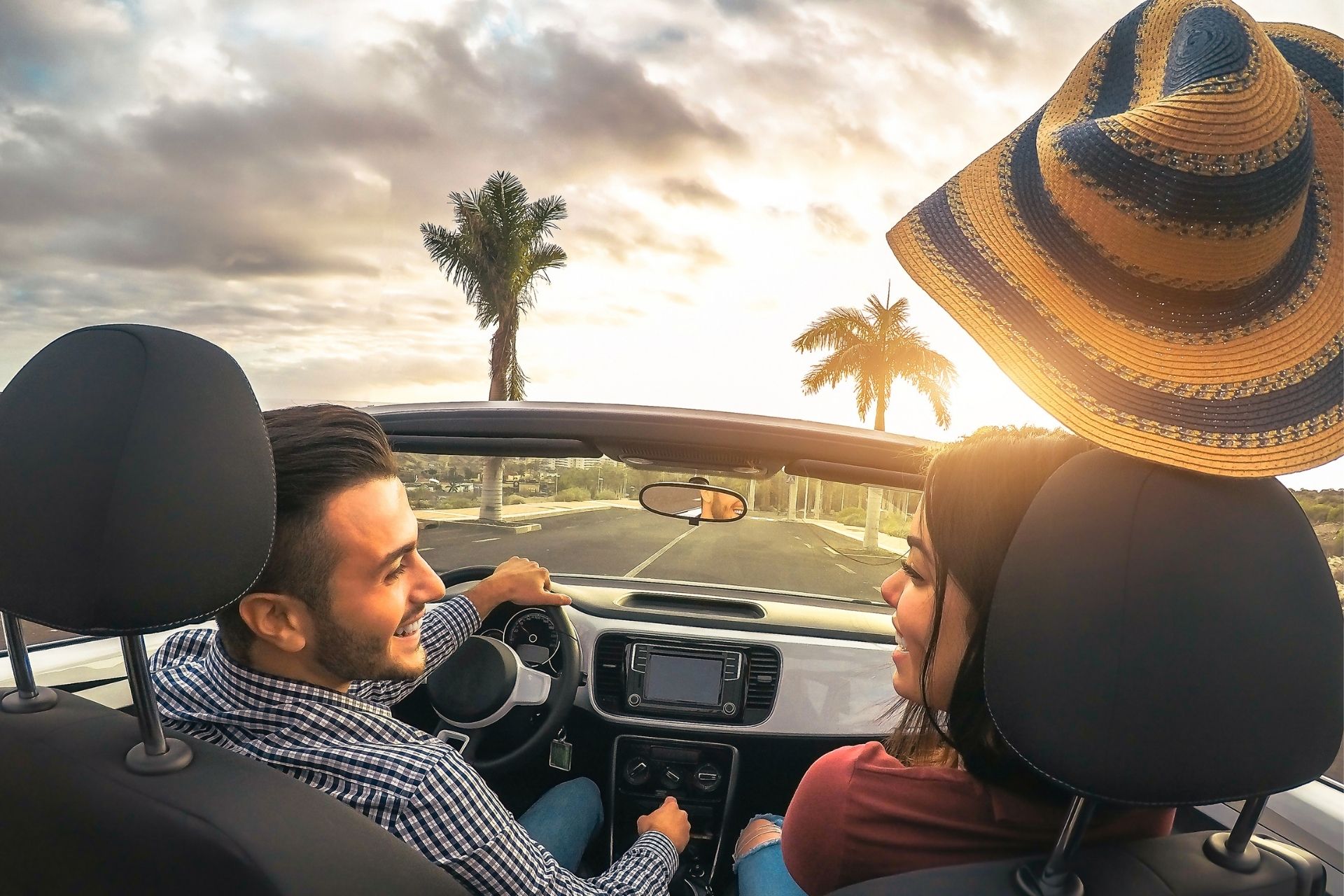 Play tourist in your neighborhood. Take a quick ride or drive around your area, or you can do some exploring with your partner.
19. Check Out A Comedy Show
Whip out those comedy tickets and check out a local amateur comedy show in your area. Get a good laugh with your partner.
20. Go Camping
Whether indoor or outdoors, camping is a fun way for you to reconnect with your partner. Please take out your sleeping bags and spread them in front of the fireplace. You can sit by the campfire and tell each other stories. It is also an excuse to cuddle all night long.
Cheap Date Night Ideas At Home
These are cheap date night ideas that would be perfect for a date night indoors or when you don't feel like going out.
21. Solve A Puzzle Together
Solving puzzles is a great way to bond and have fun. You get to stimulate your brain.
22. Candle Light Dinner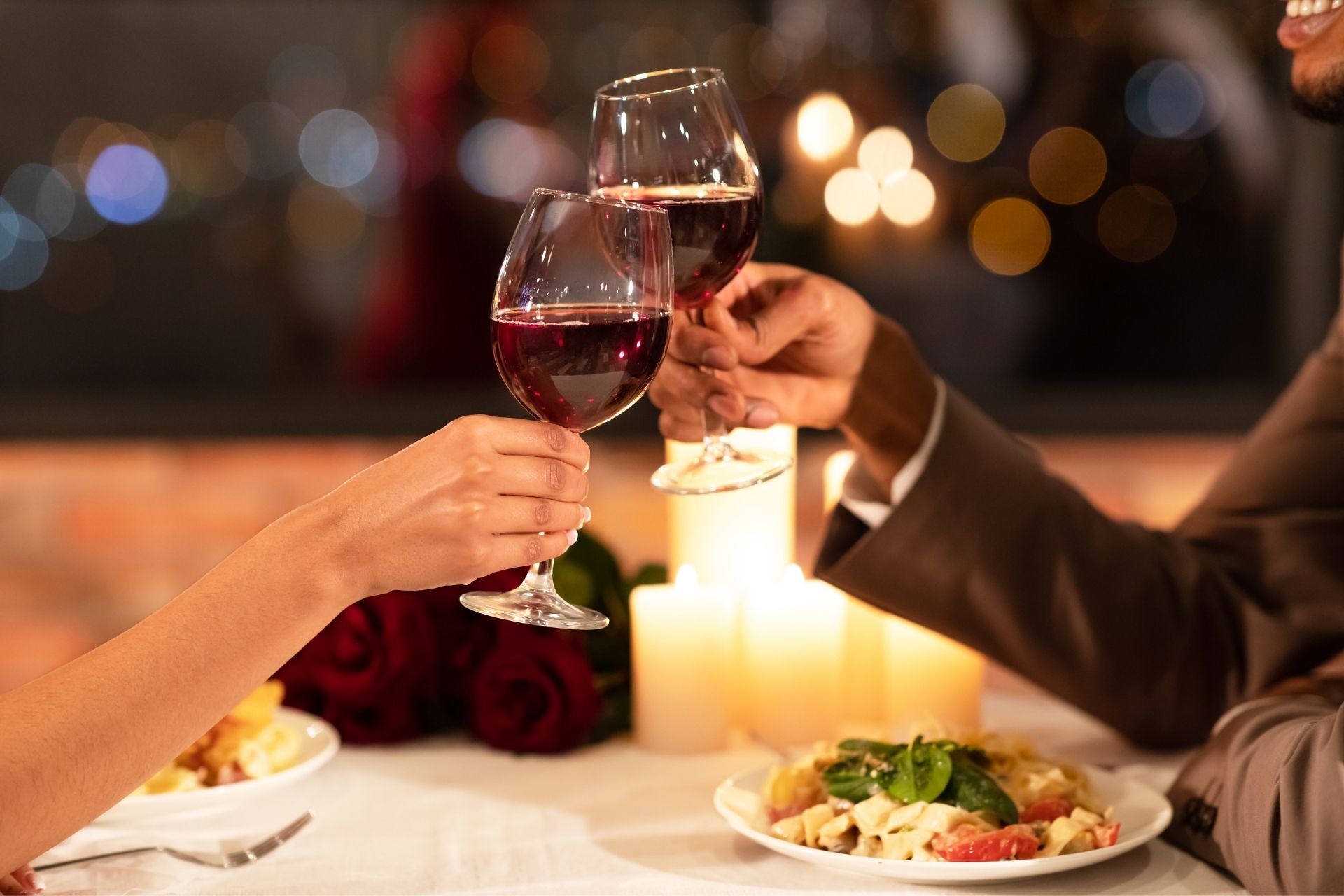 You don't have to worry about booking reservations. Light some candles, turn up low classical music, and try a new dish. You could also eat take-out.
A candle light dinner would save you a ton of money compared to eating at a fine-dining restaurant. This is a perfect cheap date night at home.
23. Binge Watch A Series
Binge-watching a series at home at night is fun and low-cost. You get to watch your favorite series and cuddle up with your partner, eat snacks and finish all your episodes at a go.
24. Take A Trip Down Memory Lane
Another cheap date night ideas at home is taking a trip down memory lane. You get to create a date reliving your good memories.
Relationships are built on shared experience. You even get to hear fun stories about your partner you have never heard before.
25. Take Dance Tutorial
A cheap date ideas at home is taking a dancing tutorial. This date idea doesn't cost you anything. You can check out new dance steps or steps you have been meaning to try out. YouTube is full of videos on how to dance. So put on your dancing shoes and have fun learning.
26. Karaoke Night
A Cheap date ideas at home for you is Karaoke. Have fun singing to your favorite songs. Don't worry, even if you don't get the notes, it's just you and your partner, so you can sing as you wish.
27. Read A Romance Novel Together
You can have some fun while reading a new romance novel. Pick up a romance novel of your style and take turns reading to each other.
There are many romance novels and relationship books you can read online. If you're wondering how to get one, I've written a comprehensive piece on relationship books, so you have variety.
28. Redecorate
Redecorating could be a wallpaper change, or you could move the couch to the wall or add a different lamp. You could make it fun by turning up the music while doing this.
Redecorating would make your surroundings feel brand new.
29. Spa Night Together
While a couples massage may be expensive, it is worthwhile. If you are low on cash and still want the relaxing spa feel, you can try recreating one at home.
30. Making Videos Together
This is one of many cute cheap date ideas. You can jump on the latest trend by completing a popular challenge on TikTok. If dancing isn't for you, you can try other couples' challenge.
Cheap Romantic Date Ideas
Whether you are looking to ignite or rekindle the romance with your partner, these cheap date ideas are perfect for you.
31. Watch The Sunset Together
Nothing is more romantic than snuggling up with your loved one while watching the Sunset. You can also pack snacks and drinks along.
32. Yoga
This is a fun and exciting way for couples to unwind and live a healthy lifestyle.
33. Plan A Vacation
Plan a vacation with your partner. You could write up all your dream vacation places. While you may not necessarily go on this vacation, it's a lot of fun.
34. Go To A Zoo Or An Aquarium
A cheap date ideas for couples is to go to a zoo or an aquarium. Take a look at fascinating creatures or fuzzy creatures.
35. The Power Outage Date
Turn off the lights and your mobile device. Enjoy each other's company in the darkness. There is something romantic about a date in the dark. This is a cheap date ideas which would cost you nothing!
36. Get A Coloring Book
Painting a coloring book is quite relaxing. Spending your date night painting an adult coloring book is a perfect way.
37. Having A Water Balloon Fight
This is a fun activity for everyone. You could choose a sunny day to have a water balloon fight.
38. Go Wine Tasting
Take a trip to the local winery with your partner and enjoy wine tasting.
39. Try A New Food Truck
Trying out food trucks is an inexpensive date ideas that allows you to try out different food and explore your neighborhood.
40. Picnic
Grab a blanket or basket with your favorite and head to a park for a meal for two. Keep things exciting and fun.
Cheap Fun Date Ideas
These are cheap date ideas for you and your partner to have fun and make lasting memories.
41. Go Roller-Skating
Roller-skating is fun even if you have not done it before. Ice skating is also a great option during winter.
42. Go Shopping
You and your partner could go window shopping without having to buy anything.
43. See A Play
Going to a theatre to see a play is an excellent inexpensive date ideas. It's cheap, and you get invested in culture.
44. Make A New Recipe Together
You can both enroll in a cooking class together, and this would allow you both to be creative when making a new recipe.
45. Take A Class Together
Enroll in a class together. This would allow you and your partner to share an activity to improve your bond.
46. Go For An Ice Cream Dat
Dessert is always a good idea. Go out and grab ice cream together. It is so much cheaper and more fun.
47. Go To An Amusement Park
Going to an amusement park with your date can help you show off your inner child and your fun personality. If you consider yourself a thrill-seeker, this cheap date type is perfect.
48. Go To A Carnival
Carnivals are a great place to have fun on a date. You can let your inner child shine through riding and playing games.
49. Bike Riding
You could consider hiring a tandem bike for you and your date. You don't have to worry about getting lost or separated with a tandem bike.
If the tandem bike is not for you, you can ride the bike separately. You can combine bike riding with any other cheap date ideas of your choice.
50. Go To A Concert In The Park
For a unique cheap date ideas, you can go to a concert in the park. Sometimes they are free, other times, you have to pay a small price. Either way, it is worth it.
Final Thoughts On Cheap Date Ideas
You don't have to go on expensive dates for it to be memorable. These cheap date ideas for couples are what you and your partner need to spice up your relationship.
Now that you have all these cheap date ideas, your budget won't keep you from seeing your special one.
Pin this for later!