When you are single, you look forward to what being in a relationship will be like, when you get in you may get carried away with the cares of life that romance gets thrown out of the window.
You will agree with me that for most couples, the early days into the relationship feels like heaven as you enjoy all the attention of your mate that even when they do otherwise you ignore their flaws and faults but as time goes on little things can make your flare-up.
You know what? Life has happened to you two, you have gone past the butterfly in the tummy stage and you are beginning to face reality.
Then you begin to long for those good old days, in some cases, you feel you can't get those moments back again so you keep them in your heart while you secretly long for a repeat of the days you were young lovers bitten by the love bug and not wanting anything but the company of your partner.
You will also agree with me that you never really lacked activities to do together, In fact, you carried a lot of romantic things couples do together in your heart as you talked about them. You both created fun activities that you looked forward to having every day.
What's happening now? You feel like you have become old at heart and as such you don't need to be romantic but that's not true, romance is the lifeblood of any relationship, it is being intentional about your object of love and showing it via your actions. You become overcaring and looking out for your partner and deep down you are wishing this can last forever.
After a while, you notice the butterflies in the belly have stopped fluttering, your knight in shining armor suddenly behind to show his real self and you ask yourself if this is the same person you started with?
You never knew reality has come and so many things will take your attention and make you forget about romantic things couples do together.
You forget how you took your time to compose text messages and erased and rephrased them severally until you got a perfect sentence to send to your partner declaring your love and affection for them.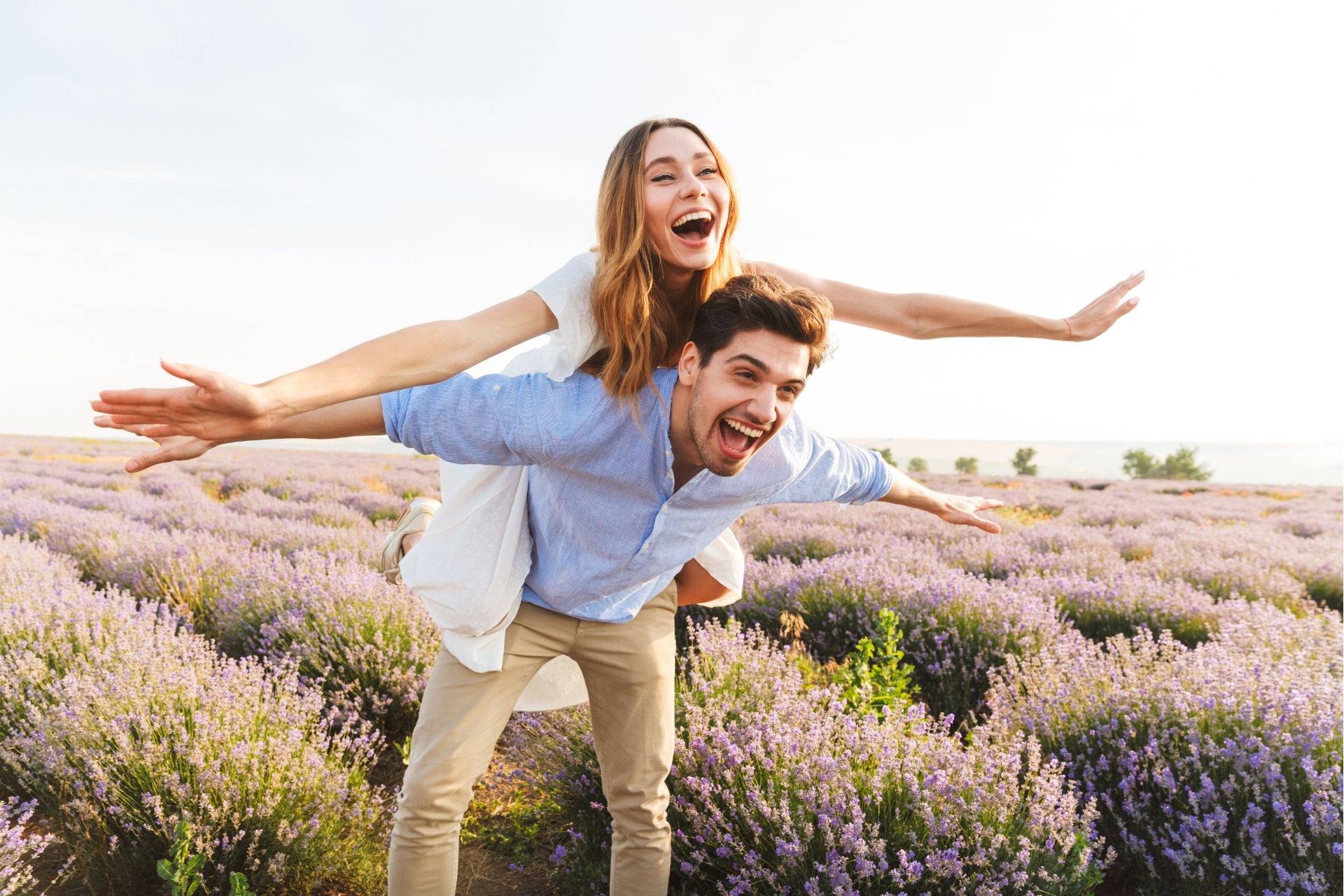 You also forgot the times you schedule dates at lunch hour so you could quickly catch a glimpse of your man before returning to work or even the weekend outings to the cinema and museum.
Don't let those good times remain a memory, you can recreate better moments and sweet memories that will last forever, the beauty of this is every moment together will keep getting better. This will keep your relationship bond stronger.
Have you ever considered what it means to be romantic and how to be romantic? Finding answers to these questions is what we will be doing below as we look at romantic things couples do together.
Can you remember activities you used to do back then that made you happy? They may not be ceremonial but little gestures here and there done together or even reciprocated can become your list of romantic things couples do together.
You can reawaken the fire that once kindled between you and your spouse by being adventurous, playful and intentional with your spouse. Sometimes it's difficult to think of new things to do with your partner that can add some fun and adventure to your lives.
The romantic things to do with your spouse that I'm about to share are not new, you may have carried them out with your spouse but never thought it could revitalize your relationship.
To make it easier, I advise couples to make a list of adventurous things to do with their partner and refer to it often so that routine and boredom doesn't come into your relationship. Having a list of romantic things to do handy will make it easier so you don't bug your head too much.
30 Romantic Things Couples Do Together At The Beginning Of Each Month
1. Play Games
There are a whole lot of games couples can play together from solitaire to snakes and ladders to Monopoly and even video games. This may not look ideal in our present times but it could be fun.
You compete and learn in the process while you enjoy each other's company too. This is one of the romantic things couples do together.
2. Serve Breakfast In Bed To Your Partner
Turn the table around a little by doing something extraordinary. Serve your spouse their favourite meal in bed. Now if you are not a good cook, you may try serving cereal or tea, it's the intention behind it that shows you love your spouse and want to support them.
You could spice this activity up a little by adding a love note or saying sweet words to them while they eat. Engage them in discussions that take you down memory lane and relive the moment together.
You could scribble something nice and intentional like; you have worked so hard the whole week, let me spoil you a little. This is one of the romantic things to do for your husband.
3. Let Your Partner Know How You Feel About Them
Hearing lovely words about you from your partner is one thing that will make you happy. Just look into their eyes and tell them how you feel about them.
Tell them you are proud to have them in your world and you will do anything to always have them with you. Express your heartfelt gratitude for all they have done for you.
4. Support Your Mate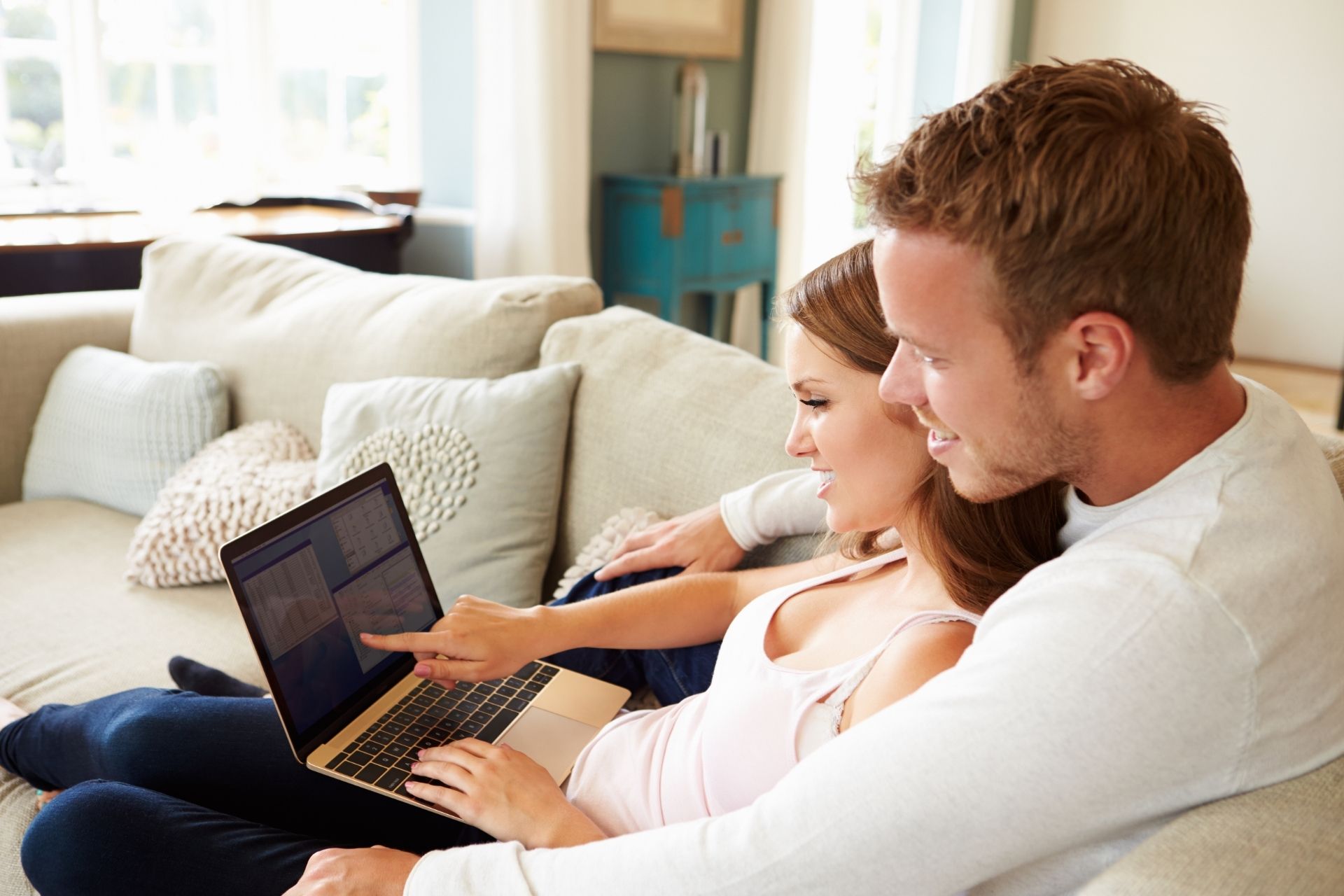 This is one of the romantic things couples do together. Is your spouse overwhelmed by too many tasks to carry out? Assist them.
Share your wealth of knowledge too with them offering advice. Take burdens off them and let your partner be healthy. Compliment them. Do not forget to compliment your partner by telling them how they look.
5. Surprise Them With Gifts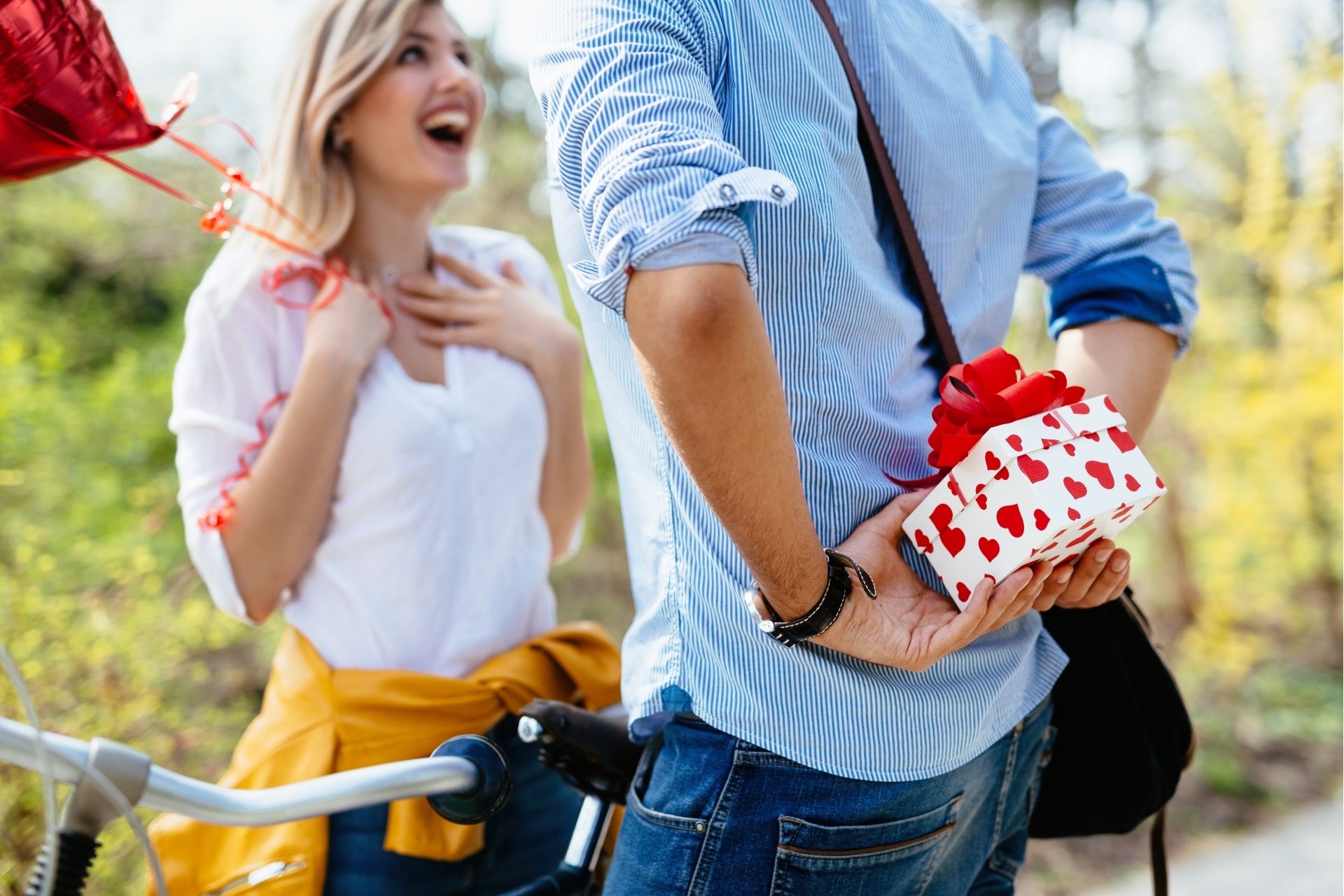 Don't wait until it's your partner's birthday or your marriage anniversary to gift them something. It doesn't have to be expensive, something like a keepsake that you know they will love.
6. Wear Your Partner's Clothes
Sometimes it's fun wearing your partner's clothes. You could wear them while relaxing at home.
7. Go Out For Date Night
Thank God it's Friday isn't just a slogan, it's a way of saying work ends today. What better time than this could one go clubbing and catching some fun? If you don't want to go out, you can plan something little.
8. Go Out On Dates
So many couples get carried away with life pressure that they forget what they ought to remember. It could be ice cream and pizza, taking a walk together, and have some fun.
Endeavour to try to do it as often as possible so your relationship doesn't get boring again.
9. Try And Know Your Partner's Hobbies
I remember I never enjoyed watching a football match with my husband but as time went on, I decided to stick with his hobby. With time, I began to enjoy viewing time with him. This made my husband happy.
10. Praise Your Partner In The Presence Of People
When anyone praises your spouse, take advantage of it to shower your partner with more praises.
11. Walk With Them As They Go Out
Use endearing words while they are about leaving home or heading to the car, call them by their pet names. Hug and kiss them as they leave.
Scribble and hide a cute love note in his or her pocket or bag as they leave. You could send him a message too. I made it a point of duty to check on my man when he's out of the house 3 times per day.
12. Use Some Fragrance At Home To Give A Sweet Smell
Spark up your senses by using a good air freshener at home. Odours can change your mood and even help you sleep well. You can use scented candles also.
13. Massage Your Spouse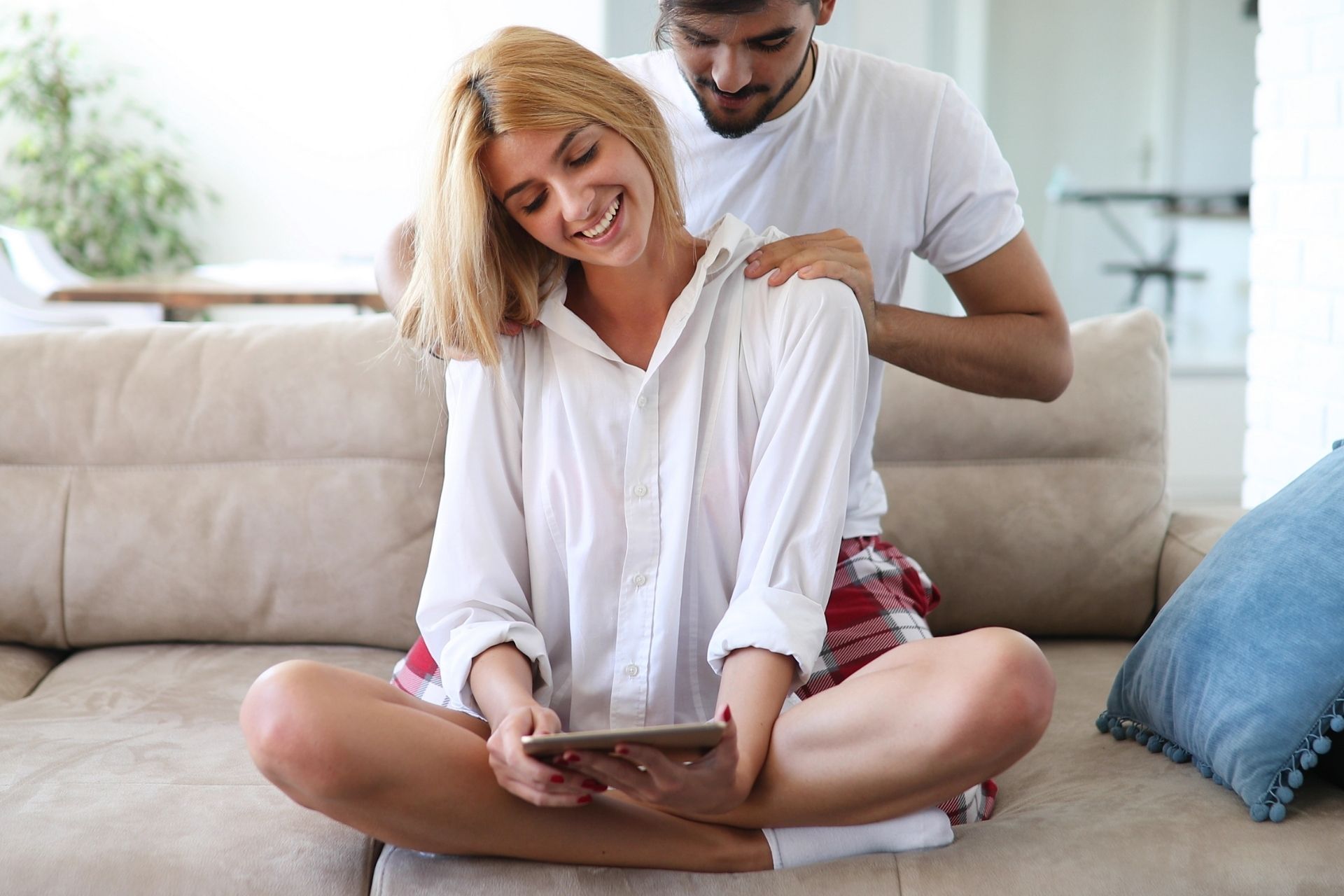 Take turns giving each other a massage with joy. It doesn't have to be serious, a foot massage or even offering to take care of their feet. After a hard day's job, a touch from a loved one will make your day.
14. Talk About Each Other
Engaging in pillow talk or having a heart-to-heart discussion is a great thing to do. Share childhood memories, best moments you have had together, ask questions and get to know your partner better, not just that, it will give you a view of their kind of person if they are introverted or not.
Asking questions can be fun and enlightening, especially if you have been married for a long time and think you know everything about each other. This will have the two of you connecting and laughing in no time.
15. Take A Shower Together
Nothing connects couples more than having their bath together. You could have a bubble bath or soak in the bathtub.
16. Share A Drink
You may decide to do this indoor or outdoor but try taking a drink together.
17. Take A Dance Class
Do you want your marriage to be more romantic? Try dancing together with your spouse if you can't do this at home, you can come in the open by signing up for dance classes. You will be playing and at the same time burning some calories.
18. Watch The Sunset
Know the timing so you don't miss the ambiance of nature. Watching the sunset together gives you a beautiful view of nature.
19. Create Your Picnic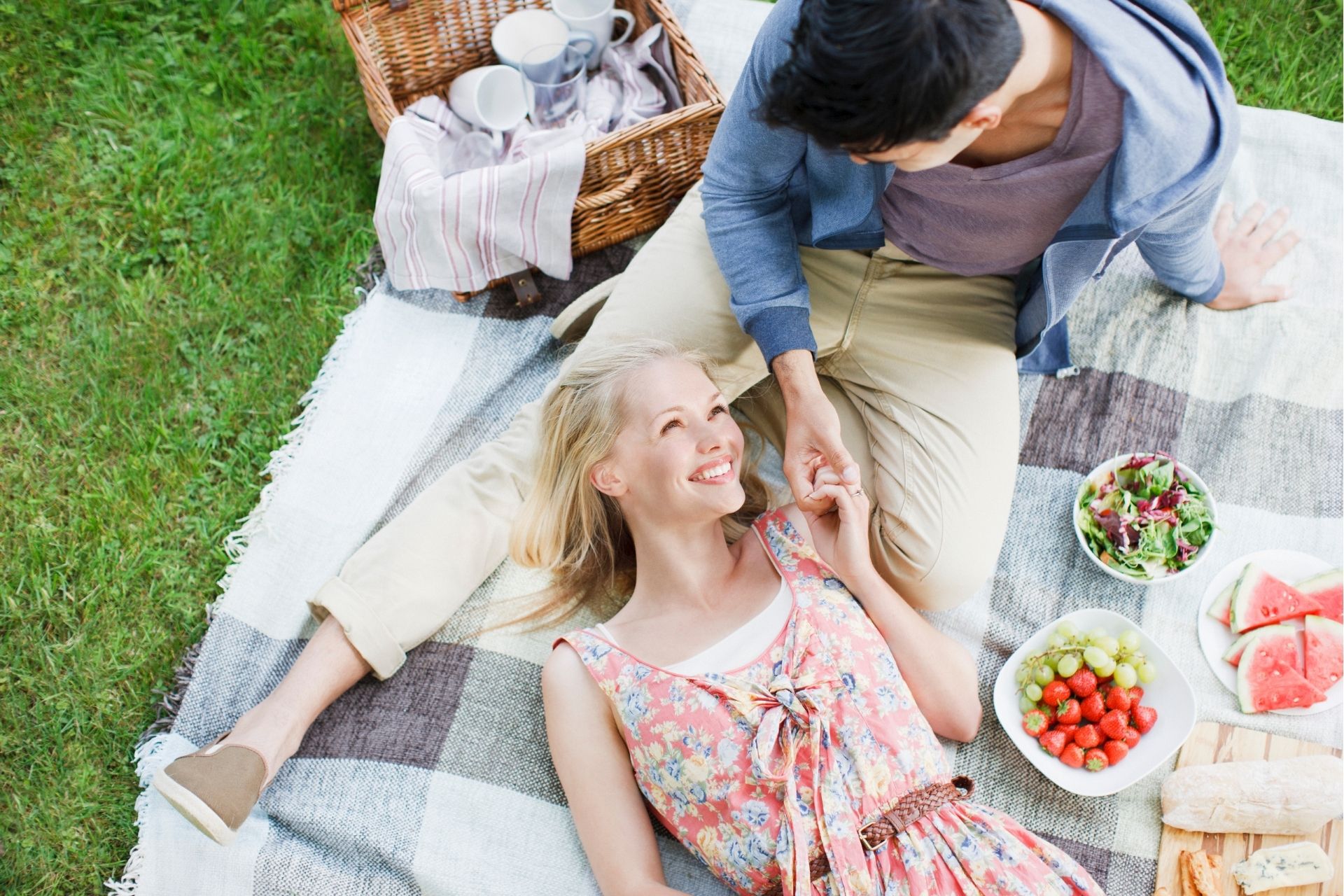 You could enjoy the sunlight in the company of friends and family. Take some sandwiches along and some drinks, play, laugh and dance with friends.
20. Watch A Romantic Movie Together
Lying in each other's arms while seeing a romantic movie feels like heaven. If you can't do this at home then you can go to the cinema to see a good romantic movie. You can check online for reviews so you can pick a very nice one.
21. Prepare Dinner Together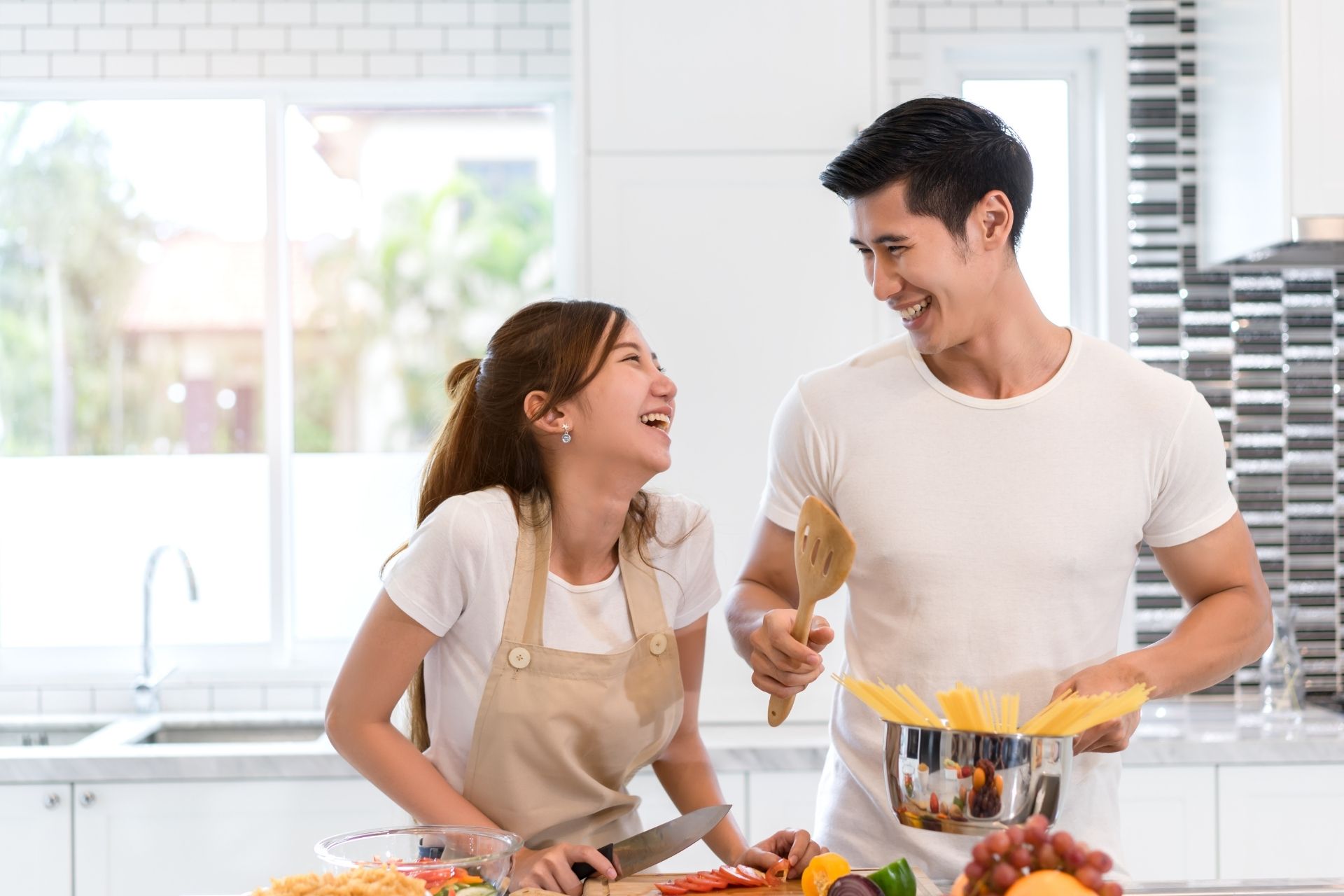 You could divide the chores by having one person chopping vegetables and the other doing the dishes. Having a chat while in the kitchen too is fun. You could compare meals and have one person dress as the chef.
22. Write Love Notes To Each Other
Even though you stay together you can still exchange notes by having them tucked away somewhere they can easily find them. You can also write them on your mirrors. Adding it to your partner's lunch bag will be fun.
23. Dining Out
There's no harm in taking your mate out for a nice time in a classy restaurant or even buy them and take home. It could be nice buying dishes you would normally not have time to prepare at home either because you don't know how to prepare them or it takes time to get them prepared. This is one of the romantic things couples do together.
24. Plan Your Next Vacation Together
Talking about it could be fun and interesting as it makes you look forward to it.
25.  Have a karaoke session at home.
26.  Visit museums together.
Agree on a museum to visit together, take pictures, ask questions and know the history behind some antiques you see.
27.  Take a photoshoot.
28.  Create a routine of reading aloud to each other.
29.  Start all over again and add yours to the list above.
Final Words On Romantic Things Couples Do Together
Romantic things to do for your husband, romantic things to do for your wife, romantic things to do with your partner or adventurous things to do with your partner are by no means exhausting. There are a host of activities you can enjoy doing together.
What is your idea of romantic things couples do together? Share with us.
Pin this for later!