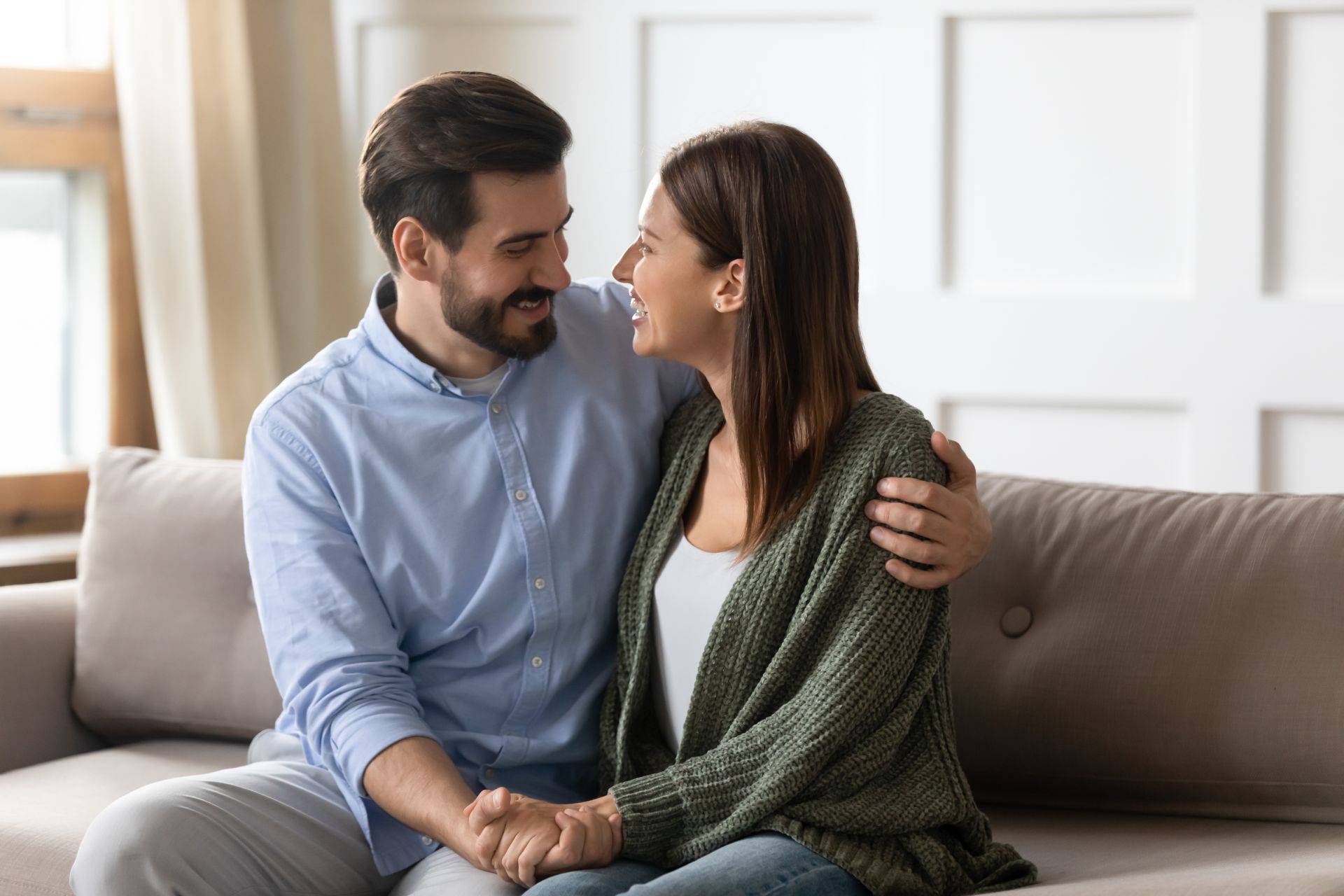 Have you recently gone through a breakup but still find yourself longing for your ex? The desire to rekindle a past relationship can be challenging, especially if there were deep wounds inflicted on both sides. However, don't lose hope just yet. With the right approach and a mutual desire to reconcile, getting back together with your ex is possible.
In this blog post, I'll be sharing proven tips on how to get your ex back fast. These are the same strategies I've shared with my clients time and time again, and they have seen remarkable success in rebuilding their relationships with a healthier mindset.
So, if you're ready to take the first step towards getting back with your ex, read on.
How Can You Make Your Ex Want You Back?
There are several effective strategies to make your ex desire to reconcile with you, such as being purposeful in your actions, being willing to communicate more openly, expressing your emotions sincerely, offering a genuine apology, and making an effort to support them in ways that you may have neglected in the past. These are sure ways to make your ex want you back.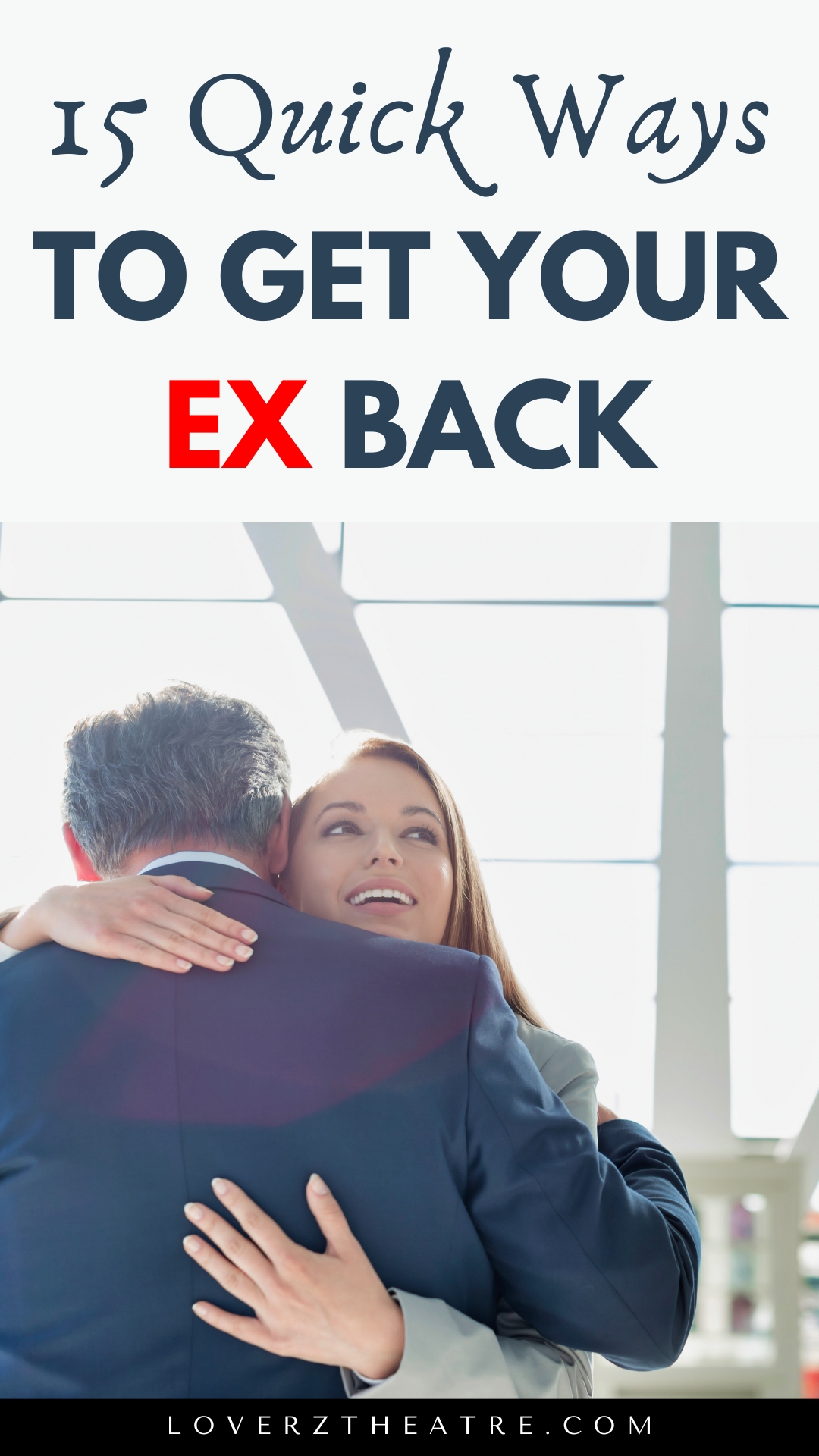 How To Get Your Ex Back Fast: 15 Things You Need To Do
These ways on how to get your ex back are what you need to have your ex wanting to be in your arms again.
1. Open Communication
If you truly want to learn how to win your ex back, keeping the lines of communication open will definitely increase your chances of winning back your ex. This might have been one of the things that contributed to the demise of your relationship. You need to show your partner you've changed and you are a better person.
So maintaining an open line of communication includes making sure to talk to them at the appropriate time, spending time with them, and just making them realize that they can talk to you about anything.
2. Give Space And Time
One important tip for getting your ex back is to give them space and time. This may seem counterintuitive to your desire to reconcile and be close to them, but it's crucial to respect their need for healing and reflection.
By giving your ex the necessary time and space, you allow them to come to terms with the situation and decide if they want to pursue a relationship with you again. Ultimately, this will lead to a healthier and more fulfilling reconciliation for both of you.
So, be patient and give your ex the time they need to heal and grow before attempting to reconnect.
3. Self-Improvement
Demonstrating to your ex that you have grown and evolved since they left is crucial, and it is a goal that you must strive to achieve.
Self-improvement is universally appealing, as everyone desires a partner who recognizes the importance of self-growth and actively pursues it. One effective method for winning back your ex is to demonstrate that you have made progress in areas that previously caused issues in your relationship.
4. Be Supportive
Being supportive is something everyone will always love and appreciate.
It's not often easy to find people who are willing to support you in your line of career or dreams. By showing support to your ex, they might not necessarily get back to you in the same instance but certain actions would help speed up the decision-making process and would make them want to reconsider their desire not to get back with you.
This is one of the tips on how to get your ex back.
How To Get Your Ex Back After A Breakup
5. Show Genuine Interest
It's important you show genuine interest because if you fake your interest in them just to get back together, it's going to show sooner or later. One of the ways to get your ex back is to make sure that you show interest in what your ex is doing, it will definitely make them consider getting back to you again.
There are lots of ways you can show interest and some of them include checking up on your ex constantly, being available to help out, making sure to give them the space and the support they need, and encouraging them through text.
6. Apologize If Needed
Your ex might have hurt you and you might have hurt your ex, so it only makes sense that both of you apologize to each other and make sure to clear the issues between you both. Most importantly, it makes sense to apologize because it shows you are remorseful, you have truly reflected on the situation and you realize the part you played in the demise of your relationship.
Apologizing is one of the important ways to win your ex back.
7. Plan Thoughtful Surprises
Thoughtful surprises are one of the ways on how to get your ex back. When you go through the route of planning thoughtful surprises, you make them feel special and make them feel good. Definitely, this will contribute in so many ways to make them want to get back to you.
This is something that you should definitely do if you can because it will yield good results.
8. Rebuild Trust
After a relationship ends, trust is often one of the casualties. If you're looking to reconcile with your ex, rebuilding trust is crucial. This can be achieved through spending quality time together, open communication, and following through on commitments.
Trust is essential in any relationship, as it forms the foundation of a healthy partnership. Without it, it's difficult to sustain a meaningful connection.
By the way, if you're looking for guidance on how to rebuild trust in a relationship, check out these 9 steps to rebuilding trust in a relationship.
9. Seek Counseling
Seeking counseling is a very important part of rebuilding trust and it's one of the ways on how to get your ex back fast.
The importance of seeing a counselor cannot be overemphasized because a counselor will help you both pinpoint the reasons why you might have broken up or identify certain ideologies that might have contributed to your breakup.
A counselor is trained to see the underlying issues and would help you work it out with your ex. Seeing a counselor is something you both should do if your ex is up for it.
How To Get Back With Your Ex
10. Create New Memories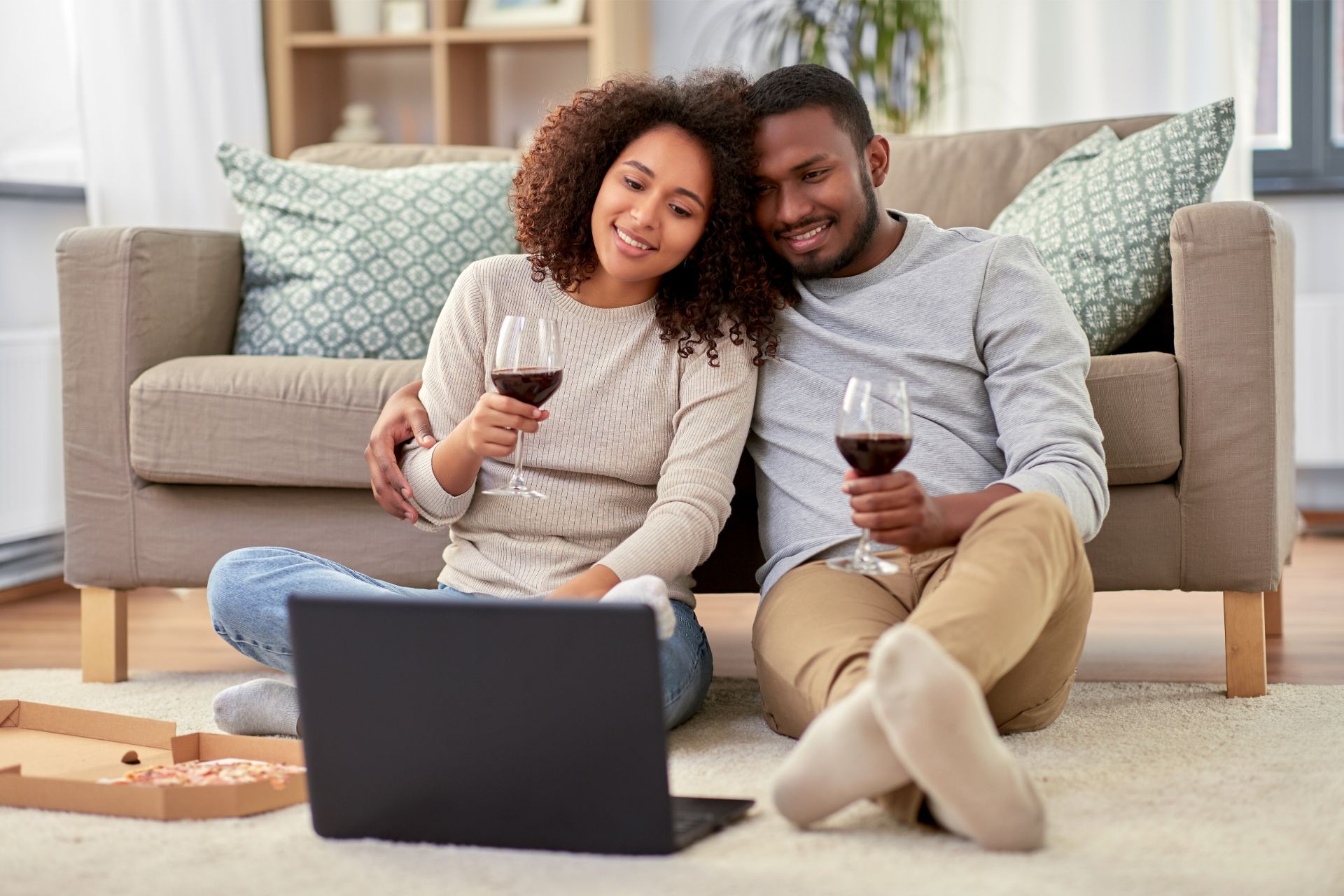 One of the ways on how to get your ex back is to make sure that you create new memories. If given the chance, ensure you create new memories by going on dates. This date can be a morning date, late night date, beach date, or summer date.
The most important thing is to ensure you can create beautiful memories with your partner enough to dim the bad memories and reconnect with your partner.
11. Be Patient
One of the things to do to get your ex back is to be patient. Depending on the level of hurt or how bad the breakup is, one of the things you need to do is to give them time.
Your ex might or might not want to go on that healing journey with you, so you need to understand their perspective and be patient. You need to wait for them to be able to decide whether or not to get back with you again.
By being patient, you show your ex that you value and respect their feelings, and are willing to support them in their healing process.
12. Respect Boundaries
Overcrowding your ex and not respecting the boundaries they have set will make them want to run away from you. When you respect boundaries, you show that you respect their person and this is one of the things your ex would appreciate.
As much as you love your ex, you need to let them know that you will not be in their life if they do not want you to and you are not going to force yourself on them.
Respecting their boundaries is one of the ways on how to get your ex back after a breakup.
13. Demonstrate Change
You need to demonstrate change because when you do not demonstrate change, it shows that you are still the same person that they broke up with and this is something that nobody would want to experience again.
So in learning how to get your ex back quickly you must demonstrate a level of change, especially in the areas that caused them pain and constituted arguments in the past.
How To Win Your Ex Back
14. Show Appreciation
If your ex is willing to invest time and effort in repairing or rebuilding your relationship, it's important to express gratitude for their willingness to work things out. Recognize that they could have easily walked away and chosen not to give the relationship another chance. So showing appreciation is one of the tips to get your ex back.
Some of the best ways to show appreciation is by getting your ex thoughtful gifts, taking them on dates, and sending love messages to them.
15. Be Persistent (Within Reason)
To increase your chances of winning your ex back, it's important to maintain a level of persistence while also being mindful of their boundaries. This means showing them that you truly care and are willing to work on the relationship, without crossing any lines or making them feel uncomfortable.
While it may not be easy to win them back, your persistence can demonstrate your love and commitment. However, it's important to remember that if they do not share your desire to reconcile, it's best to respect their decision and move on.
How To Get Your Ex Back Fast By Text Message
Rekindling a relationship with your ex can be made easier through the power of text messages. Below are the most effective tips for getting your ex back quickly through text messages, which will increase your chances of reuniting with your ex.
1. Apologize Sincerely
One of the ways on how to get your ex back over text is to ensure that you apologize sincerely. When you apologize sincerely, you show that you've changed and you have reflected on your mistakes.
2. Express Your Feelings
One effective approach to reconnecting with your ex is to express your emotions and convey your desire to start anew. By expressing your feelings and intentions through text, you can open the door to reconciliation and pave the way for a potential reunion.
This is one of the ways on how to get back with your ex over text.
3. Share Positive Memories
You both must have beautiful and positive memories together. Sharing those memories is one of the sure ways on how to win your ex back over text. When you share memories, it reignites the desire to get back with you.
4. Show Personal Growth
One of the ways you get back to your ex via text message is to show some evidence of personal growth in ways that would build your relationship.
5. Suggest A Casual Meetup
One of the steps for getting your ex back is by suggesting a casual meet-up. A meet-up would make everything more real and would help you decide if you truly want to pursue a relationship together again.
Important Things To Say To Get Your Ex Back
These things to say to get your ex back are the words to soften your ex's heart and make them want to get back together with you. They are the texts you need to get your ex back and if you need more texts, I have an amazing list of I miss you messages that will destroy whatever defences they have put up.
1. I did not know that a breakup was just a start, the main thing is moving on, and I failed to do so. I am still into you. I am living with the memories of us together. I want to kiss you, and I want to feel you. I miss you so much.
2. No matter how hard I try to fit into society, I feel like I don't belong here. I feel like something is missing in me, something that ignites my feelings and makes me feel alive. You are the one I need, come back, my love.
3. I remember the painful days when we fought endlessly… but I also remember the beautiful days when we looked into each others' eyes endlessly. I forgive you, and I want you to forgive me… I miss you.
4. I deleted all your pictures and messages from my phone, but I can't get you off my head. I miss you, dear.
5. When I close my eyes, I feel like you are close to me. I miss your hugs; I want you again in my life. I miss you so much.
6. I wish I could hold you tight again in my arms. I wish I could feel the warmth of your heart now. I wish I could change the time to make it happen again. Missing you too much.
7. When someone loves you, you'll know. When true love leaves you, you'll know. I have the rare unfortunate privilege to experience both, all with you. Your heart is such a pure one; it's unarguable to me. I cherish you.
8. I want you back. I have prayed to God. I have cried about my mistakes. I am not going to hide it anymore; without you, I am gone. When you left, half of me left. If you don't come back, then it's over for me. Give me one more chance.
9. Back when we were together, life was so magical! Your presence used to save me from every worldly trouble. Without you, I don't know how to go on with this life. Please come back to me and make me feel alive again.
10. No one makes me feel alive like you do. You make me appreciate life. Sweet love, I know how much I hurt you. Now I regret my actions. I am really sorry.
Final Words On Best Ways To Get Your Ex Back
Getting back with your ex is a very good idea because it's not easy to walk away from a relationship that you have spent time and attention on. These ways on how to get your ex back are what you need to get started.
What is very important is that when you want to get back together, make sure to get back together on a healthier note.
Pin this for later!