Summer date ideas are things we can do together as couples during summer to have fun. What picture comes to your mind when you hear the word "date"?
Particularly when you are asked for a date by your lover. A beautiful restaurant? A Live band? A movie? Or even Dancing? What summer date ideas have you tried out before now?
It's normal for anyone to go on dates but what I've noticed lately is that dates have fallen into a routine and it's the same thing almost all the time, visiting the same places and doing the same thing.
Little wonder most couples don't look forward to going on dates anymore. Many couples lose out as going on dates or engaging in couples activities can be a great opportunity to increase intimacy and improve marriages.
Some couples complain about having to do a lot of brainstorming to think up great ideas that will appeal to their partners for them not to feel bad in case their efforts are not appreciated, they will rather decide not to put in any effort of working on a date.
Often I advise couples to see going on a date as a way of getting to enjoy each other's company and inviting their spouses into their world of interest which is why summer date ideas is here for you. The cold is gone and you are beginning to experience some sunshine and warm temperature.
The cold has shut you in enough, don't you think it's time to come out and enjoy some warmth with your lover by engaging in some summer date ideas together? Ever wondered what you will be doing with your spouse for the rest of your life?
I used to think about this question a lot in my single days. Ever felt the same way also? I know a few couples living in regrets and are stuck with partners they consider to be mistaken.
As harsh as this may sound, it's the reality in some homes. We are not here to over analyse things but see how we can spice up our relationships by introducing creative things to do together.
There are a few summer date ideas, cute summer date ideas, romantic summer date ideas, fun summer date ideas, and cheap summer date ideas we will be exploring together. In the meantime, have you ever considered why you should engage in outings and some fun activities with your partner? If yes, sounds great.
We should engage our partners in activities to keep the flame of love and affection glowing, relive the dating days you shared by recreating such memories and also get more comfortable being around your spouse.
Catching fun together has a way of making you bond and enjoy each other's company which is why I put together some cute summer date ideas together.
Hopefully, at the end of this post, you will bid boredom goodbye as you will discover several ways to add some fun to your relationship and some summer date ideas you can try out with your partner.
I discovered that several couples find it difficult to engage each other in some creative activities but choose to stick to traditional means that do not work anymore or even if they work, they offer little or no result.
Due to the needs and demands of life, some people have lost their creativity because, by the time they are done with a day, the next day comes rushing in making them feel like they are on a roller coaster with no stop button.
Never mind, we got you covered with a few options you can use daily or as you wish. We have compiled a list of 100 summer date ideas you can try out.
Romantic Summer Date Ideas
These set of summer date ideas are the best romantic summer date ideas for couples that will skyrocket the romance in your relationship.
1. Visit A New Restaurant
You could visit to feed your eyes or order a new food you haven't tried at home or can't prepare.
2. Go On A Tour With Your Partner
Ever thought about going on a vacation? You don't have to go to a very distant place, just think of a good place and visit the place.
Touring around with my partner is my favourite fun summer date ideas, as it enables me to spend quality time with my partner.
3. Organise A Party For Two
Just for you and your partner, you could pick together a few items and have a getaway with your lover. Remember that you can also stay indoors if you decide to.
4. Go To The Beach
While you walk around the beach taking pictures, riding on horseback, picking shells or even swimming. You can decide to suntan and just enjoy each other's company.
5. Play Board Games
From solving word puzzles to solitaire and even scrabble game help to think wide and improve your vocabulary. It's a good opportunity to laugh at and with your partner.
6. Visit The Spa
You can do this in the company of your spouse also. Where you can't go out, you can have a DIY formula by using homemade remedies.
Looking for cute summer date ideas, visit the Spa with your partner.
7. Take A Day Trip
Take a risk, take a chance and break away….. Reminds me of Kelly Clarkson's song. You can deliberately take a field trip with your spouse just driving around or have a particular destination that is quite a distance that you have not visited and explore.
It's a great opportunity to have your partner sot right beside you as you navigate through streets and town, a cool country song playing in the background will add some fun to the journey. Don't forget to take pictures also.
8. Go Shopping Together
You can decide to window shop but be sure you are doing it together. You can compare products and prices as you are exposed to a variety of items you can pick from.
9. Prepare Meals In The Company Of Your Spouse
It could be simple or even complicated dishes but you can enjoy doing it together as one does the dishes and another does the cooking.
Cooking with your spouse is one of the best cute summer date ideas you can do together.
10. Play Video Games
Gone are the days where playing games was considered a kids thing. Not anymore, adults seem to be leading the park now.
Fun Summer Date Ideas
These summer date ideas are a collection of the best fun summer date ideas, cheap summer date ideas, free summer date ideas, and fun summer activities at home.
1. Scribble Some Love Letters To Your Spouse
This is one summer date ideas I love so much. As it gives you room to express yourself on pen and paper especially if you are shy.
2. Visit The Artist
Take a look at various works, and tell each other stories about them. You could get a portrait of your mate too.
3. Have a date night indoors. Prepare your popcorn and ice cream or grab some and take them home.
4. Attend Baking classes together if you can
5. Attend dance classes
6. Try attending a sporting event
7. Take a walk around your neighbourhood
8. Early morning jogging
9. Go see some animals at the zoo
10. Read some romance novels to each other as you gradually fall asleep
11. Buy tickets and plan to attend a premiere
12. Recreate memories by looking at previous memories created on a photograph as you look towards having greater memories
13. Go get some ice cream. Getting some ice cream with your partner could be a fun summer date ideas you'd enjoy.
14. Ever thought of having your garden? If yes, it's a good thing, you can plan towards creating yours
15. Go for candlelight dinner
16. Go clubbing as you allow your inner beauty to come out
17. Try singing along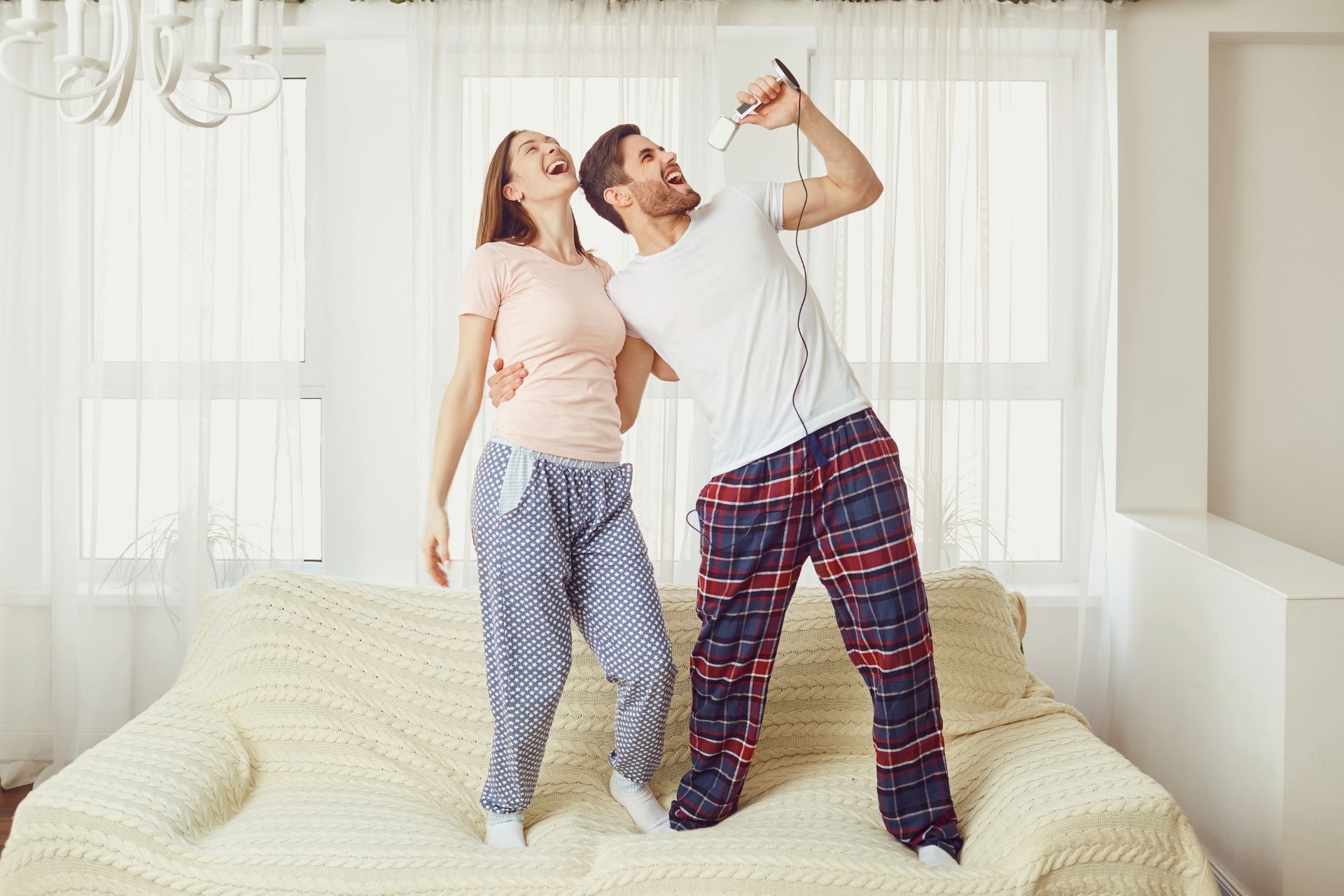 18. Go see a comedy show and don't forget to laugh out loud
19. Drive to a new location
20. Go horse riding
Cheap Summer Date Ideas
These summer date ideas are the best summer date ideas when you want something cheap or free. Find below the best cheap summer date ideas, and free summer date ideas.
1. Try rock climbing
2. Try a new drink
3. Fly a kite
4. Visit a water park
5. Try bowling
6. Take a whole day off to rest and cuddle
7. Surprise your partner with breakfast in bed
8. Visit a water park
9. Go see a museum
10. Play hide and seek. This is my favourite cheap summer date ideas, as you get to play it from the comfort of your home.
11. Create your own couples bucket list
12. Visit a grocery shop
13. Take yoga classes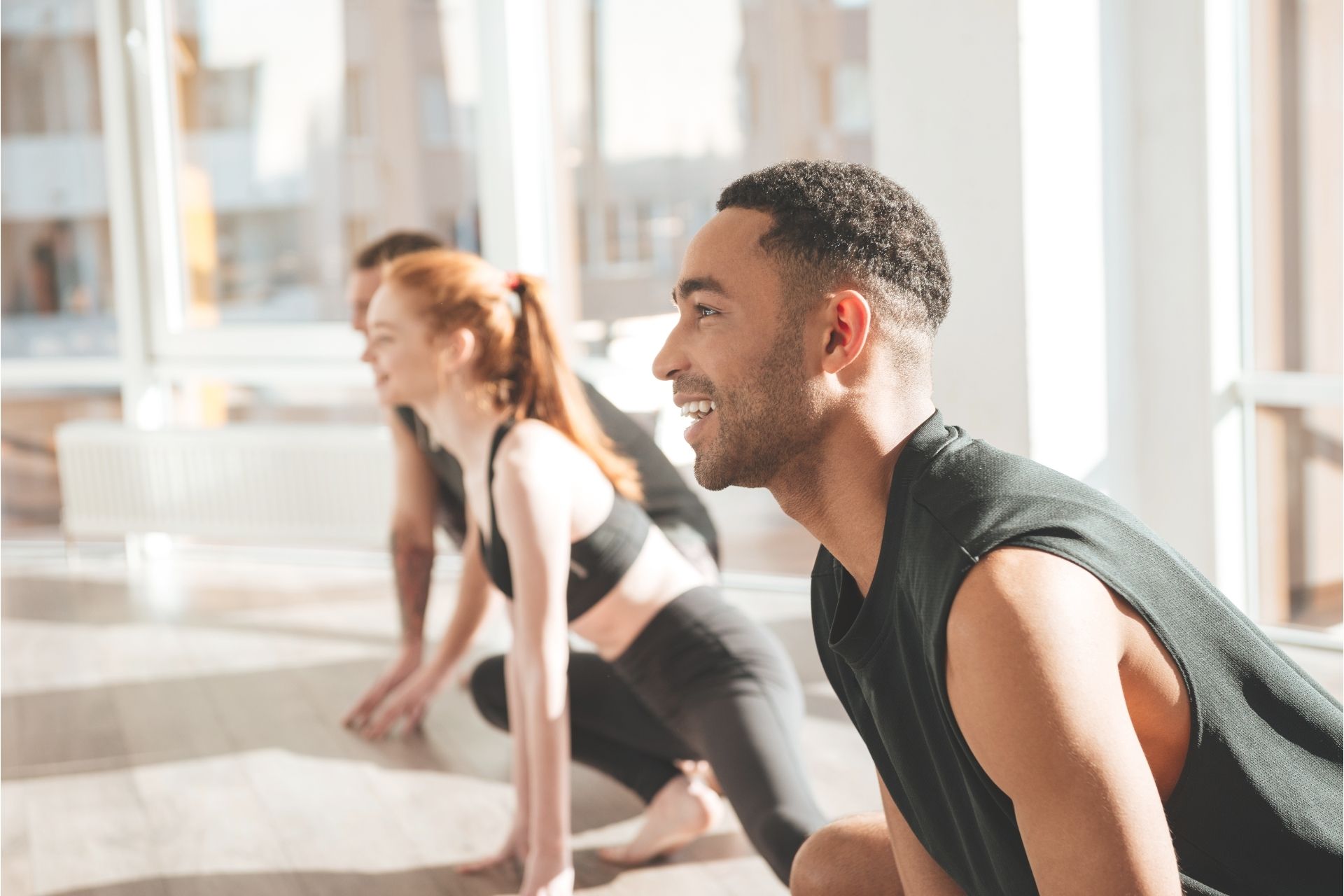 14. Try out a new exercise activity
15. Take taekwondo lessons
16. Visit a salon together
17. Do some karaoke
18. Try solving a puzzle
19. Try solving a riddle
20. Go see a movie at the cinemas
21. Try Netflix
22. Make some homemade pizza
23. Try skating
24. Support each other with house chores
25. Take a wine tour or go wine tasting
26. Go see a live band
27. Go on a ride using a canoe or speedboat
28. Visit your hometown
29. Visit your alma mater
30. Watch a live musical concert
31. Check into a hotel together and spend sometime
32. Invite friends over for a drink
33. Watch an action movie
34. Make some musical playlists
35. Paint your apartment together
36. Make your snowman
37. Take a public bus
38. Try some Amarula cream
39. Listen to podcasts
40. Make a video together
41. Take yourself out sometimes
42. Invite friends for an outdoor picnic at your residence
43. Talk about your families
44. Have a photoshop
45. Say I love you several times a day
46. Do a Facebook live
47. Take a walk
48. Sign up for a class for personal development
49. Take sewing classes
50. Wear same and matching clothes sometimes
51. Visit parents
52. Visit inlaws and other relatives
53. Run errands for each other
54. Plant kisses on each other
55. Discuss your relationship and the next step to take
56. Plan a vacation outside your locality
57. Have a dance party at home together
58. Engage in some deep questions session together
59. Invent your recipe and try it out
60. Visit a recycling station and see how things are done there
61. Recreate memories by visiting the same place you first met if possible
62. Cuddle and snuggle often
63. Offer your partner a massage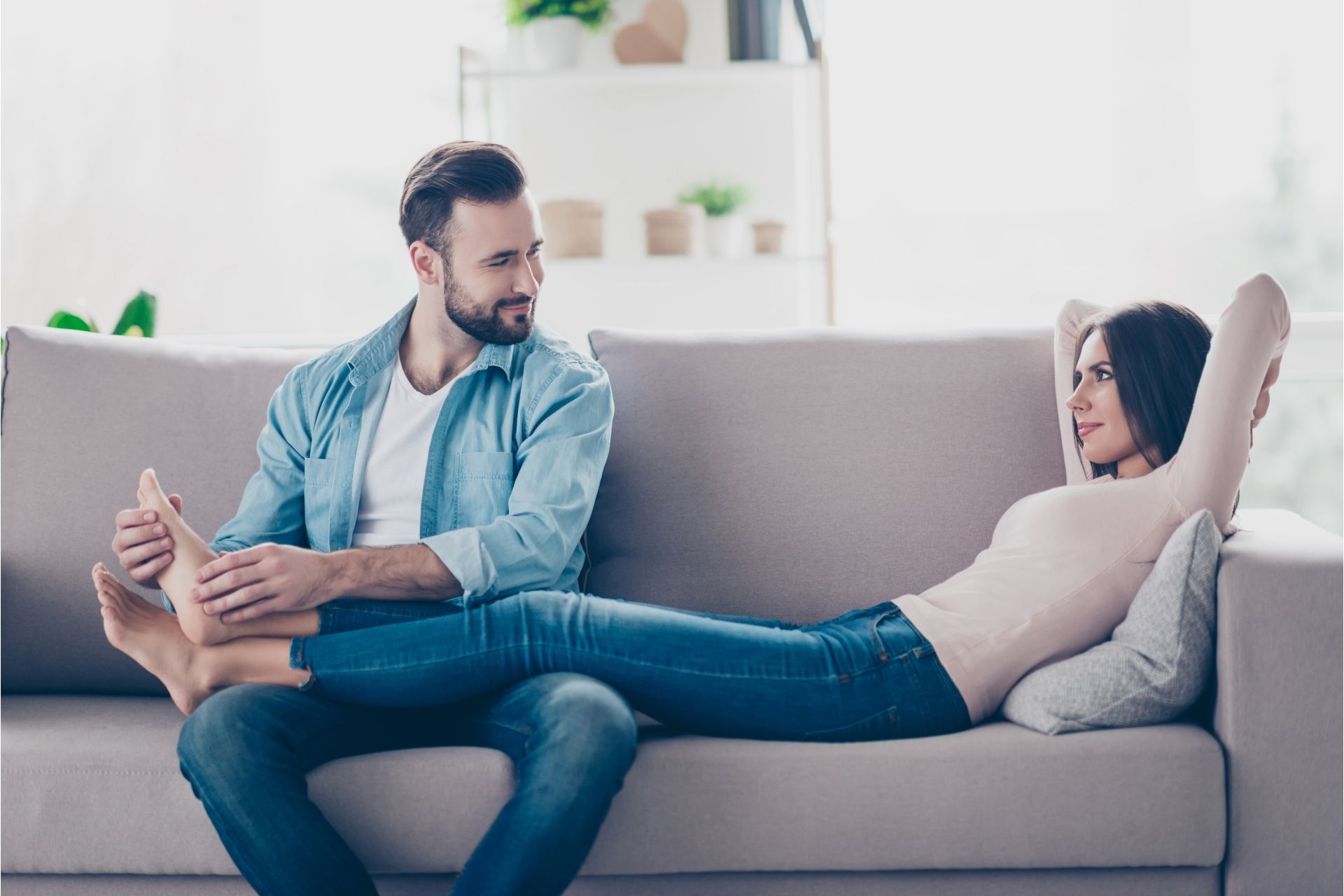 64. Offer your spouse a full body scrub using home recipes
65. Compliment each other often
66. Hold hands as you take a walk
67. Write plans concerning your relationship together
68. Shower each other with so much love
Quite a long list you may say, but these are just a few summer date ideas you can try out together.
Remember not all of these activities will suit you but try to be adventurous. Other events you can try out are: Visiting a dog fair, watch the sunrise and sunset there are so many activities couples can engage in.
Fun Summer Activities At Home
There's a list of questions you can ask your partner to get to understand them better. I like the love chemistry test by relationship expert Dr. Phil Mc Graw and I have them posted here also. Please find the questions below.
Circle either True or False for each item:
1.  I am satisfied with my sensual life. TrueFalse
2.  My partner doesn't listen to me. TrueFalse
3.  I trust my partner. TrueFalse
4.  I feel picked on and put down. TrueFalse
5.  I feel hopeful about our future. TrueFalse
6.  It is not easy to share my feelings. TrueFalse
7.  My partner often says, "I love you." TrueFalse
8.  Sometimes I feel rage. TrueFalse
9.  I feel appreciated. TrueFalse
10.  I am out of control. TrueFalse
11.  My partner is there for me in hard times. TrueFalse
12.  My partner is harsh in his or her criticism. TrueFalse
13.  My partner understands me. TrueFalse
14.  My partner doesn't like to share what's on his or her mind. TrueFalse
15.  I imagine myself divorced. TrueFalse
16.  My relationship is what I always dreamed of. TrueFalse
17.  I know I am right. TrueFalse
18.  My partner treats me with dignity and respect. TrueFalse
19.  My partner is a taker. TrueFalse
20.  We often do fun things together. TrueFalse
21.  Sometimes I just want to hurt my partner. TrueFalse
22.  I feel loved. TrueFalse
23.  I would rather lie than deal with a problem. TrueFalse
24.  We still have a lot of passion in our relationship. TrueFalse
25.  I am trapped with no escape. TrueFalse
26.  My partner thinks I am fun to be with. TrueFalse
27.  Our relationship has gotten boring. TrueFalse
28.  We enjoy going out on dates alone. TrueFalse
29.  My partner is ashamed of me. TrueFalse
30.  We trust each other a great deal. TrueFalse
31.  We have become nothing more than roommates. TrueFalse
32.  I know my partner will never leave me. TrueFalse
33.  I am no longer proud of my body. TrueFalse
34.  My partner respects me. TrueFalse
35.  My partner constantly compares me to others. TrueFalse
36.  My partner still finds me desirable. TrueFalse
37.  We just seem to want different things. TrueFalse
38.  I am allowed to think for myself. TrueFalse
39.  I feel crowded with my partner. TrueFalse
40.  I am honest with my partner. TrueFalse
41.  People have no idea what our relationship is really like. TrueFalse
42.  My partner is open to suggestions. TrueFalse
43.  My partner has shut me out. TrueFalse
44.  My partner is my primary source of emotional support. TrueFalse
45.  I feel judged and rejected by my partner. TrueFalse
46.  My partner cares if I am upset or sad. TrueFalse
47.  My partner treats me like a child. TrueFalse
48.  My partner puts our relationship ahead of all others. TrueFalse
49.  I never satisfy my partner. TrueFalse
50.  My partner wants to hear my stories. TrueFalse
51.  I choose my partner for the wrong reasons. TrueFalse
52.  I look forward to our time together. TrueFalse
53.  My partner thinks I am boring in bed. TrueFalse
54.  My partner is lucky to have me. TrueFalse
55.  My partner treats me like an employee. TrueFalse
56.  I win my share of disputes. TrueFalse
57.  I envy my friends' relationships. TrueFalse
58.  My partner would protect me if necessary. TrueFalse
59.  I am suspicious of my partner. TrueFalse
60.  I feel needed by my partner. TrueFalse
61.  My partner is jealous of me. TrueFalse
Scoring
Now go back over your test and count all of the even-numbered questions to which you answered True. Write down the total. Now go back and count all of the odd-numbered items to which you answered False. Add that number to your "True total" to get your overall score.
Even numbered "True" responses _______
Odd-numbered "False" responses _______
Overall Total _______
This test is designed to give you a quick snapshot of the health of your relationship.
If your overall score is above 32, your relationship is likely in extreme danger of failing.
If your total score is between 20 and 32, then your relationship is seriously troubled and you may be living an "emotional divorce."
If your total score is between 12 and 19, then your relationship is probably about average (which is not great) and certainly needs work.
If your score is below 11, then your relationship is well above the norm and may have isolated areas in which you can improve.
Final Words On Summer Date Ideas
Quite long but while you are thinking of cute summer date ideas to include in your list, this test comes in handy. Loving your spouse in different ways will make the journey with you worth the ride. Make each day count by making them happy.
Pin this for later!