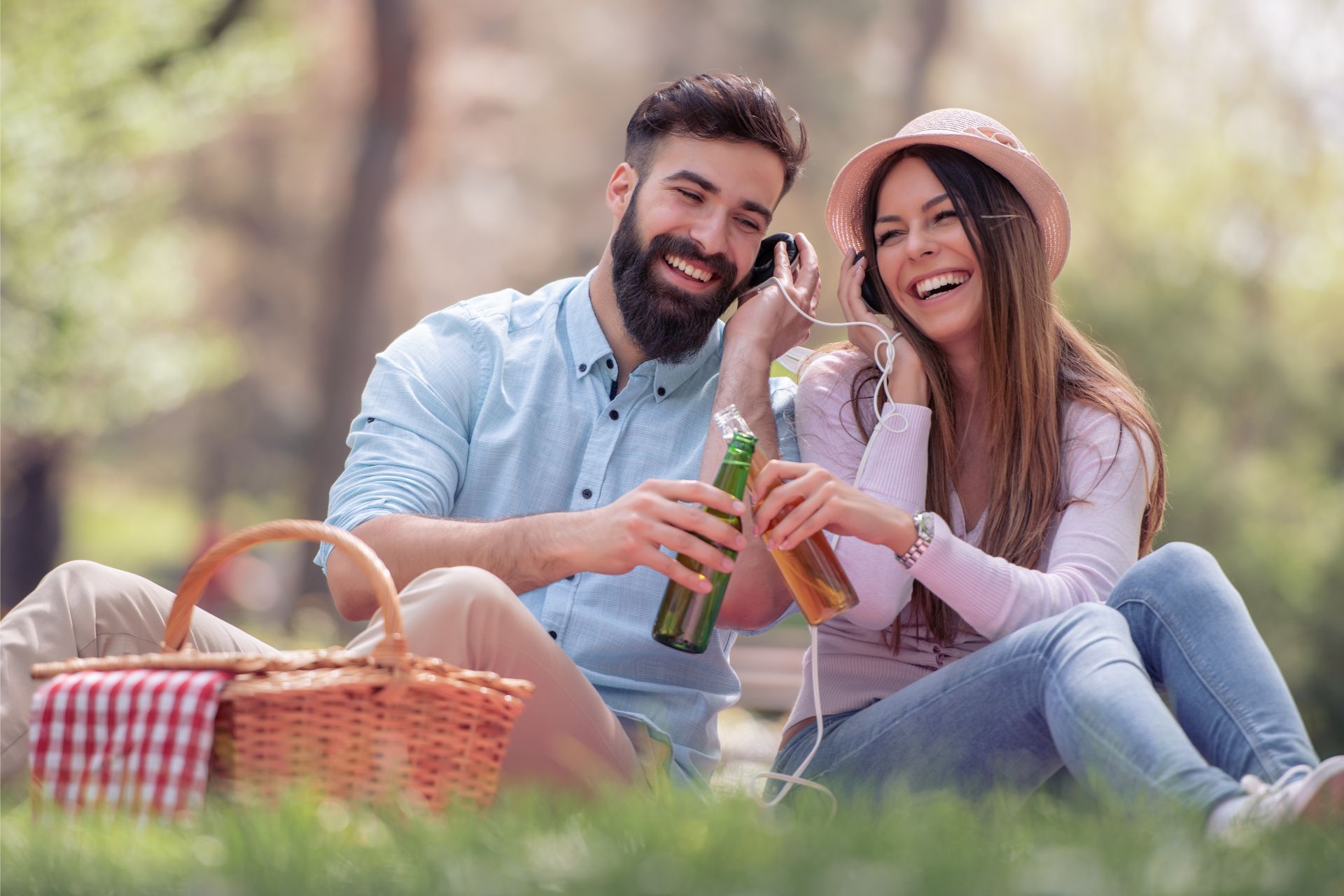 Spending quality time with your partner is a great opportunity to bond and be romantically involved with each other's life. The easiest way to achieve this is by going on romantic and fun dates. However, if you have to spend a ton of money whenever you go on a date with your partner, then there's an obvious problem.
You need frugal date ideas that will help you have an amazing time with your partner without spending much money. Hence, this post will explore the best frugal date ideas that will cost you little or no money.
What Are Some Cute Frugal Date Ideas?
Some common frugal date ideas include hosting game nights, binge-watching a favorite show, and having a picnic. These are inexpensive ways to enjoy a romantic experience with your partner no matter how tight your budget is.
What Can Couples Do Together For Free?
There are numerous things couples can do together for free. Couples can go fishing, play board games, or spend the evening stargazing. You can do these exciting activities with your partner without incurring any expenses.
25 Fun Frugal Date Ideas To Save Money
As much as going on dates is essential for your relationship, you should never do it to the detriment of your finances. Whether you are a married couple or not, don't ever consider breaking your budget just because you need to go on a date. Thankfully, there are various ways you can have a romantic date experience with a couple of bucks.
Classified in 3 different categories, here are 25 frugal date ideas that will save you money.
Fun Frugal Date Ideas
If you want to enjoy a fun-filled time with your partner, here are some fantastic frugal date ideas you should explore:
1. Play Tennis
You don't need to be a professional tennis player before you can jump on the tennis court. In fact, being an amateur player is what makes it fun. Take your partner to the nearest tennis court and play a few matches together. You would have so much fun doing this. The best part is you may find other couples who came to the court for the same purpose.
2. Go On A Picnic
This is obviously one of the common fun frugal date ideas you should try. Having lunch over an open sky with your partner is simply beautiful. You might have gone on several picnics, but this should be a different experience since you are spending time with your better half. While enjoying your food, talk about the various things that are relevant to your relationship.
3. Go To A Dollar Movie
If there's a dollar movie theater in your town, you're lucky. Grab snacks for two and go see your favorite film for just a couple of dollars. This is the cheapest way to go on a movie date with your partner without spending much money.
4. Bike Ride
Have you ever explored your city on a bike? Doing this with your partner would be so much fun. Aside from the fact that you are spending time as a couple, you will be getting some exercise as well. The perfect time for this is during the weekend, Saturday morning precisely.
5. Ice Skating
If you are not intimidated by the cold, the ice rink is an amazing place to bond with your better half. It's one of the romantic frugal date ideas that don't require a lot of money. As you hold your hands tightly and glide gently in circles, you can talk about your existing relationship or reminisce on previous romantic experiences with each other.
6. Visit A Museum
If you have a local museum, call in to confirm if there are any discount days. You can spend a lovely afternoon together in the museum, holding hands and exploring some of the most intriguing artifacts. This is a fun activity you'll enjoy doing with your partner.
7. Go Fishing
Contrary to popular belief, especially in America, fishing is not only meant to be enjoyed by teenage boys. Couples can go fishing as well and still have a great time. If you want to make it more exciting, you can go ice fishing during winter. Pack all the necessary gears you need and spend the next 2-3 hours waiting to see the first person to catch a fish.
8. Sing Karaoke
If you aren't too shy to sing along to your favorite songs, you should consider having a karaoke party with your partner. You don't even have to go to the club or do it outdoors. You can organize your own karaoke night in your sitting room. Just prepare a nice playlist and get some snacks and drinks ready for the evening.
9. Host A Game Night
This is one of the best frugal indoor date ideas for couples. Host a game night over homemade food and drinks with your partner. To spice things up, you can invite another couple to participate in the games. This would look like a double date.
Cute Frugal Date Ideas
If you fancy cute and delightful dates, here are some helpful ideas for you and your partner:
10. Prepare A New Meal Together
If you enjoy cooking, you might want to try new recipes sometimes. Instead of doing this alone, prepare the meal with your partner. Since this isn't a common thing between couples, you should enjoy a unique opportunity to connect with each other. Besides, there's food to pounce on at the end of the day.
11. Stargazing
This is one of the cute frugal date ideas you should explore. It's completely free and doesn't even require any extra effort. All you need to do is take a mat to the backyard, lie down and admire the beauty of the stars millions of miles away. You could do this for hours without getting bored.
12. Listen To Throwback Music
If you're a millennial, there are so many classic songs you enjoyed while growing up. Sometimes, you can host a listening party in your home and invite your date over. Listen to some of the best throwback records that made you fall in love with music. You can't go wrong with this.
13. Watch The Sunset Or Sunrise
Just like stargazing, watching the sunset or sunrise is a beautiful and cute date idea for couples. If your home is not situated in the perfect location to enjoy this view, you can visit the nearest beach. The heart-warming experience from this can rekindle the love shared between you and your partner.
14. Take A Dance Lesson
You actually don't have to take this seriously. Your goal isn't to become a professional dancer. The goal is to have a good time with your partner. During the weekend, have a dance lesson and watch each other struggle with mastering certain dance steps. It would be funny and interesting.
Mind you, there's no need to hire a dance instructor. A YouTube video tutorial is enough.
15. Attend An Open Mic Night
Attending an open mic night has to be one of the best frugal date ideas ever. It's almost free, especially if the event isn't ticketed. What's exciting about this is the fact that your partner can be called to the stage to perform a song, and that's why it's called an open mic night.
16. Camping At A State Park
If you are a married couple and you need some time away from the kids, consider camping at a state park. You could spend a night or two alone playing games, seeing a movie on your PC, watching the sunset and sunrise, and whatnot. This is a very good opportunity for you to bond as a couple.
17. Visit A Public Garden
This is one of the cheap frugal outdoor date ideas that won't cost you a ton of money. Take your date to a pretty garden. Admire the beautiful plants as much as you want, walk around, and more importantly, remember to take nice pictures together.
18. Concert In The Park
Sometimes these concerts are entirely free, and sometimes you may have to pay a tiny fee to gain access. Whether paid or free, there's no denying that you will enjoy amazing live music with your date. There's no point wasting money by buying expensive tickets for popular concerts.
Creative Frugal Date Ideas
If you want to impress your partner during dates, you need to do things creatively. Here are some creative frugal date ideas you should know:
19. Visit Beautiful Old Memories
Sometimes, you just have to sit down and chit-chat over some old photos of family and home. It's usually a good thing to reminisce on the beautiful times you've spent with family members or even friends. As much as this is one of the frugal date ideas for married couples, it also encourages you to keep good memories alive for as long as possible.
20. Binge-Watch A New Show
Occasionally, you can enjoy your favorite TV shows alone with your partner. It's an exciting way to spend time with each other and you would also get entertained in the process. You can do this over food and drinks during the weekend.
21. Go Bowling
If you enjoyed bowling as a kid, then you should be doing it again. But this time, enjoy the game with your partner. Although this is one of the most common outdoor games in America, your date would be happy if you invite her to a bowling game. Besides, it won't cost you a lot of cash since it's one of the frugal date ideas to save money.
22. Make Treats At Home
Instead of spending $15 at an ice cream shop, why not make yours at home? As long as you have the recipe, you can make your own treats at home and even spend less money. You can do this occasionally with your partner. Over time, you will learn how to make these treats as delicious as the ones you buy in public.
23. Plan For A Vacation In The Future
Although many couples don't do this, it's one of the best frugal at home date ideas for married partners. Instead of spending money on an expensive date, you could stay home and plan for a future vacation.
Take a pen and paper and write down a blueprint for how you intend to achieve this goal. At the end of the day, you and your spouse would have mapped out a good plan.
24. Play Board Games
There are numerous board games you can spend the weekend playing. This should be fun if you used to play a lot of board games as a kid. Get some snacks and drinks and spend a few hours with your partner battling for the winning title of whatever game you choose to play. This is one of the cheap frugal date ideas couples can explore.
25. Eat Takeout By Candlelight
If you are too lazy to prepare your own meal, simply order takeout. This makes eating at home a bit fancy, and since it's a date, it's worth it. Order your favorite food (but watch your budget) and put on some lovely instrumental music to create the right vibe.
On the other hand, you don't need to light up an actual candle. You can turn on a YouTube fireplace on your TV instead.
Final Thoughts On Frugal Date Ideas
All the frugal date ideas for couples mentioned in this post are pretty cheap, and some of them are even absolutely free – $0.
If you are a married couple with kids, going on outdoor dates might not be the best idea. This is because you would have to leave your kids behind with a babysitter, which comes at an extra cost. If you are lucky to have a family member look after them, that's fine. But if you can't find anyone to take care of your kids while you're away, then you should explore indoor frugal date ideas.
Hosting game nights, stargazing in your backyard, and binge-watching a new show together are some of the indoor date ideas that will save you money and also enable you to keep an eye on your kids.
Pin this for later!