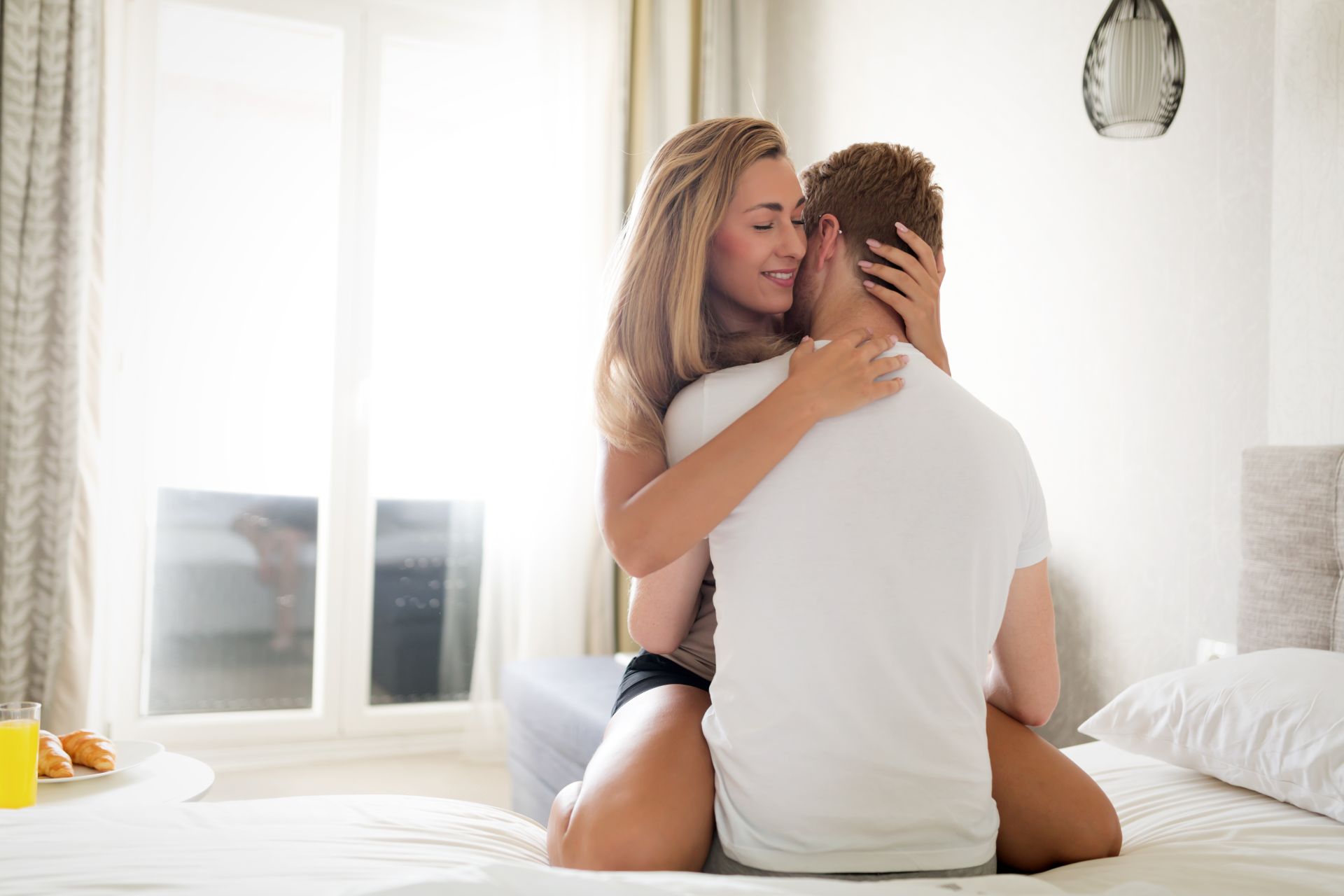 One of the ways to become a better lover is to know what your partner loves in bed and help them fulfill it. As much as it is believed that men should satisfy their wives in bed, it is also a truism that women who satisfy their husbands in bed have a much happier marriage. When s#xual satisfaction becomes a two-way thing, it's easier to sustain emotional intimacy, sustain love, sustain the connection, and deepen the bond.
As a therapist, I have discovered that most men have secret desires. Just the way everyone has a desire to do something crazy, there are things every husband secretly craves from his wife in bed but because of the fear of being seen as effeminate, wild, naughty, or weak, most men do not let out these desires.
The best marriages are those where both partners are not afraid to express their desires. This is why I have written a list of things every husband secretly wants in bed but will probably never tell you.
What Do Husbands Desire From Their Wives In Bed?
One thing that husbands desire from their wives in bed is for their wives to be as eager as they are. Men want their wives to be eager to participate in love making activities and show that they enjoy it as much as they do. Participation and eagerness are things men secretly want in bed.
15 Things Every Husband Secretly Wants In Bed
These things every husband secretly wants in bed that have been written here are gotten from my years of experience in interacting with men who have expressed their desires during therapy and counseling sessions.
1. He Wants Your Participation
One of the reasons why r#pe is seen as a v#ce is because it is against the consent of the victim. This is why many times, when most men have s#x with their wives, and their wives lie still while he does all the work, it makes him feel like he is r#ping her. This is a feeling that most men do not like or desire.
Your participation is one of the things every husband secretly wants in bed because it makes him know that you want this as much as he wants it and nothing will make a man feel better than knowing his woman desires him.
2. He Wants Your Eagerness
Eagerness is simply being open-minded as regards s#x and willing to try out different things. You should be open-minded enough to hear your husband's fantasies and try them out with him sometimes. Being eager: willing to try out different things is what adds spice to your marriage.
I had a client with a healthy s#xual appetite. Each time he reached out to his wife, she repeatedly and constantly turned him down. Each time she rejected his advances it put a dent in his self-esteem as a husband and consequently affected his desire for her.
Being eager goes a long way in sustaining the playful part of your marriage, this is one of the things your husband wants you to do for him in bed.
3. He Wants To Hear Words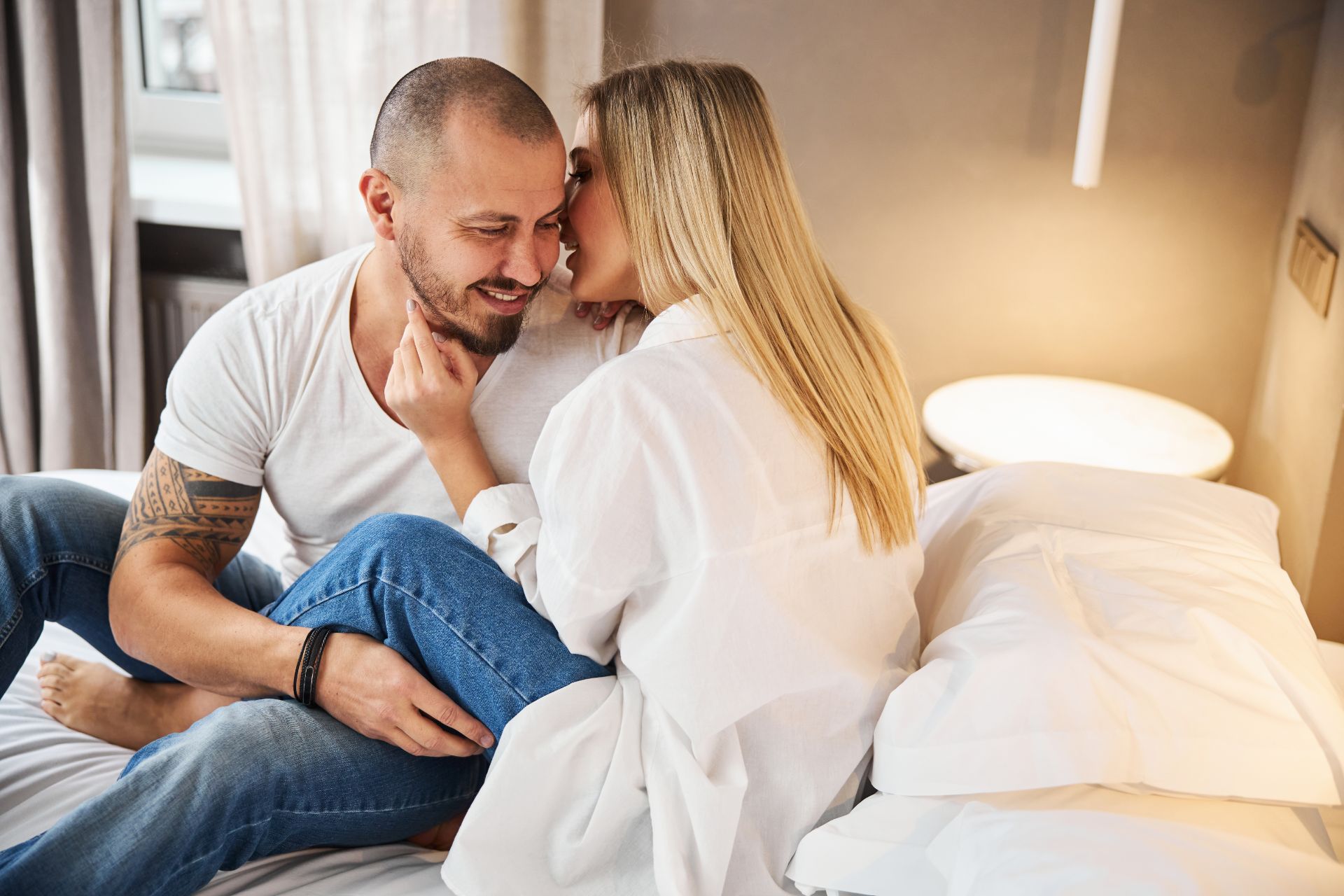 When your husband is hitting that spot nicely, one of the things that he wants to hear is how well he is doing it, and how wonderful he is. He wants to hear your words, he wants to hear you complimenting him. Your words are one of the things husbands secretly want in bed.
Here are some words you can use to encourage and appreciate him while he is hitting that spot nicely;
Destroy me for good with your c#ck.
You feel really good, so damn good.
Your c#ck feels great.
Your c#ck is so thick and big, and I love it so much.
Take me like your wh#re, hit it hard.
I am so w#t for you.
Fill that p#ssy with your come, that p#ssy is yours.
4. He Wants To Hear You Mo#n And Screams
If you are silent when he is trying his best to please you, you are not helping his self-esteem and his ego. This is one of the biggest mistakes that women make in bed.
One of the things your husband wants from you in bed is your screams and mo#ns. They mean a lot to him; he wants to know that he is capable of eliciting this kind of response in you. It helps his perception of himself when it comes to s#x and makes him want to do more.
Things Every Husband Secretly Craves From His Wife In Bed
5. He Wants To Hear You Compliment Him
One of the things men want from women in bed is compliments. Everyone wants to be appreciated because it always has a way of making them feel better. If you really do understand the power of appreciation and compliment, you will realize that no matter how mature a man is or how emotionally intelligent a man is, such men want to be appreciated, to be complimented, to be told he f#cks well.
Your husband wants to hear you compliment him. When you compliment him for making a particular move that you've never noticed before and you like it, or you compliment him for being intentional or extra passionate, it makes him happy.
The twist is, he might not know that he was extra intense or extra intentional but by appreciating and complimenting him, you make him pay more attention to you in bed and meet your needs better.
Looking for sweet things to say to your husband in bed? Here are 30 hot things to say in bed to get him in the mood.
6. He Wants You To Dress S#xy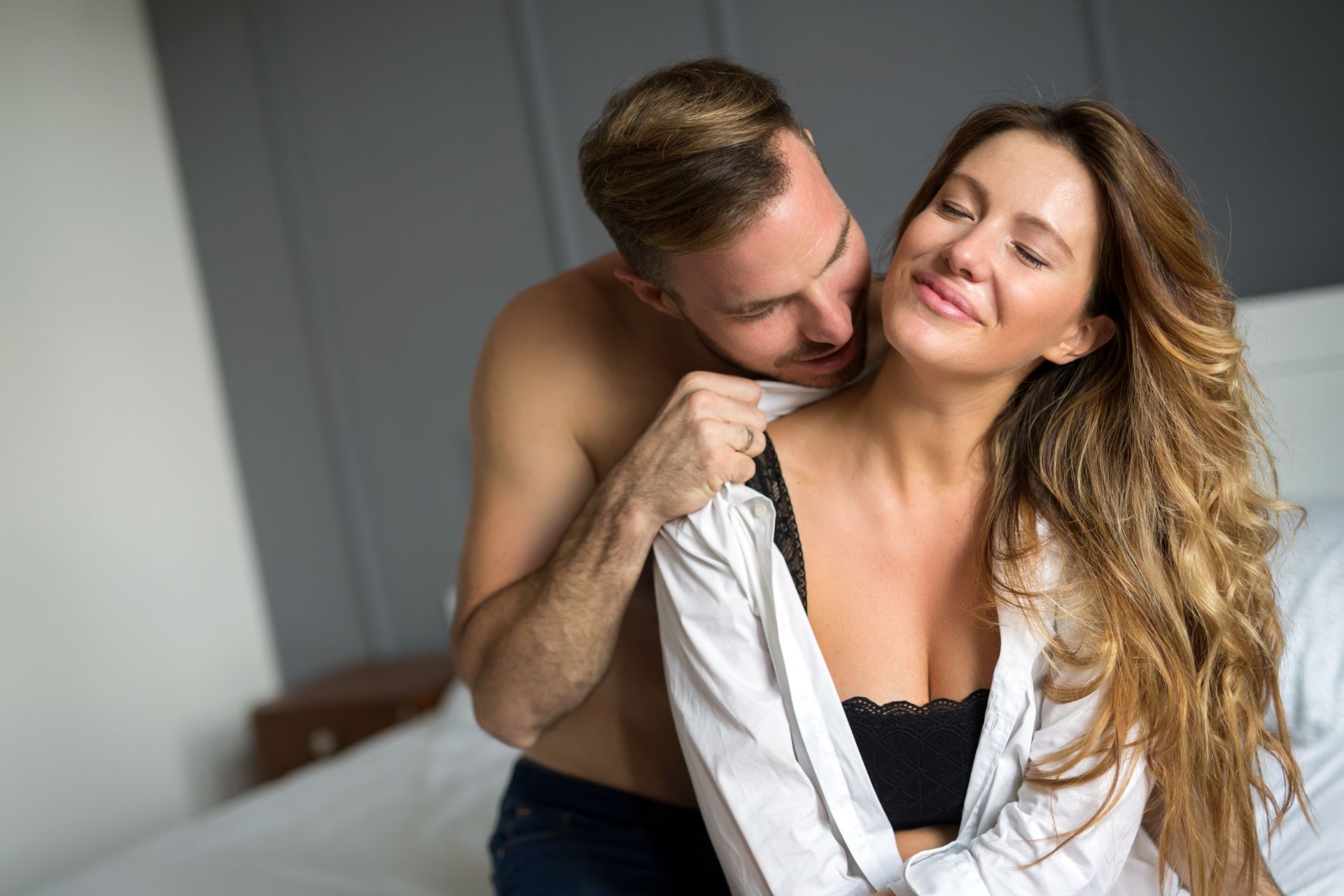 In between marriage, career, and motherhood, we women tend to forget ourselves. This is understandable but we must do better. One of the things your man secretly desires is that you dress well and dress s#xy.
Apart from being one of the things your husband wants in bed, it helps you feel confident and also increases your self-esteem.
7. He Wants You To Dominate Him
The reason why your man might not express his s#xual fantasies is for the fear of looking weak. This is one of the things that men desire in bed and do not always like to express.
Sometimes your man does not want to be in control, he wants to let go of the reins in bed and be dominated. He wants you to take control sometimes and call the shots while achieving a mutual org#sm. This is one of the things that wives can do to their husbands in the bedroom; dominate.
Things That Your Man Secretly Wants In Bed
8. He Wants You To Take The Lead
As much as it feels good to be on the receiving end of your man's s#xual advances, it's tiring to be the one putting in all the effort. Your man secretly desires that you would initiate s#x, it makes him know that he is desired.
There are many ways you initiate s#x, it can be by giving him surprise s#x in the shower, surprise dinner s#x, or car s#x. Taking the lead is something that he wants to see and would appreciate because it is one of the things every husband secretly wants in bed.
9. He Wants To Have A Quick#e With You
The very traditional style of s#x; taking off the clothes, going to the bedroom and going at it on the bed might not always be appealing to your man. Making it easier for him to access that honey pot is something your man secretly desires.
There are a lot of benefits that are attached to quick#e; they are fast, they make your man wild, they can be done anywhere, it is spontaneous and the thrill is in the spontaneity. Quick#es are one of the things that your man secretly wants in bed.
10. He Wants To Fulfill His Fantasy With You
There are many fantasies your man might have and they include:
Role-playing
Joining the m#le h#gh club
Outdoor s#x
S#x in exotic locations
Rough s#x
There are a lot more, but what is impressive is knowing your husband's s#xual fantasies as they might not be on this list. It's not a must that you fulfill all his fantasies. The first step is discussing it rather than throwing them out the window right away.
Fulfilling his s#xual fantasies makes him bold, and makes him feel special; this is one of the things he's secretly dying for you to try in bed.
Things Every Husband Secretly Desires From His Wife In Bed
11. He Wants You To Flirt With Him
We all love it when our man flirts with us, nevertheless, women are not the only ones on this table. Men want to be flirted with, they want to feel young. Men want to feel v#rile and s#xy. You can never go wrong with flirting with your husband.
Flirting is one of the things I have been able to inculcate in my marriage. Flirting helps your husband feel desired even if you have spent ten, twenty, or thirty years with him. The beauty of flirting with your man is that whenever you flirt with your man, it makes him feel young again. So, he goes out of his way to look young and this makes it a win-win situation.
Flirting with him involves s#xting him, walking around naked, or simply sending pictures of yourself.
12. He Wants You To Go D#wn On Him
If you believe that a bl#wjob is not an important part of marriage, you are hugely mistaken because bl#wjob is one of the ways to s#xually please your husband. This is one of the things every husband secretly wants in bed, to be blown out of his mind, and going d#wn on him is the way to do so.
You cannot afford to be rigid as a married woman, you need to let go of your prim and proper idea of what marriage is. Compromising is a key part of marriage, so learning how to bl#w your husband will spice up your marriage in ways that you cannot begin to imagine.
Knowing how to bl#w your husband is important because it makes you more s#xually confident, it gives you this power over your husband because you know how to bring him pleasure.
13. He Wants You To Give Him Different Positions
Missionary is a wonderful form of s#x style but missionary alone as a s#x style in your marriage gets tiring and becomes very routine and as such, one can lose the desire for it. This is a desire that is valid and important; he wants you to give him different s#x positions.
It does not matter if he's the one bringing it or you are the one bringing it. Different s#x styles spice up your s#x game. This is one of the things every husband secretly wants in bed.
There are lots of s#x positions that are guaranteed to give you and your man immense pleasure, and they are;
C#wgirl
R#verse c#wgirl
Sixty-nine
Scissors
S#x styles can also be simply doing it with him outside the bedroom:
Bl#wing him in a dimly lit restaurant
Having a quick#e in the bathroom of a restaurant or club
Car s#x
Kitchen s#x
Office s#x
S#x on the beach
S#x in a swimming pool
S#x in a sauna
Giving your husband different positions will spice up your s#x life, will make him look forward to s#x, and will also help you build that confidence of being a badd#e.
Things That Wives Can Do To Their Husbands In The Bedroom
14. He Wants You To Make Love To Him
It's not every time he wants that rough, hard, and fast kind of s#x. Sometimes it is just that mind-blowing, sensual, and incredibly sweet slow kind of s#x that he wants. Sometimes he wants to be made love to, this is one of the things every husband secretly wants in bed.
Your husband does the love making all the time, this is your turn to make love to him while riding him, slowly, painfully sweet and sensationally whilst looking into his eyes and telling him how wonderful he is and how great of a husband he is.
15. He Wants You To Sed#ce Him
Your husband wants you to sed#ce him. This is a strong desire for him. Sed#cing your husband is an intense form of flirting; you pull out all the stops and make him have s#x with you. You can also simply tell in plain words that you aim to have s#x.
Sed#cing him makes him feel good, feel wanted and desired, and this is a response that you want to elicit.
The Bottom Line On Things A Man Secretly Wants In Bed
The day I discovered these things every husband secretly wants in bed and found out that of my husband, it changed the intensity of our s#x game positively. For these desires, I use them occasionally, sometimes, and always depending on how easy they are.
Just like mine, meeting his s#xual needs will keep your marriage hot and will help you strengthen your marriage.
Pin this for later!