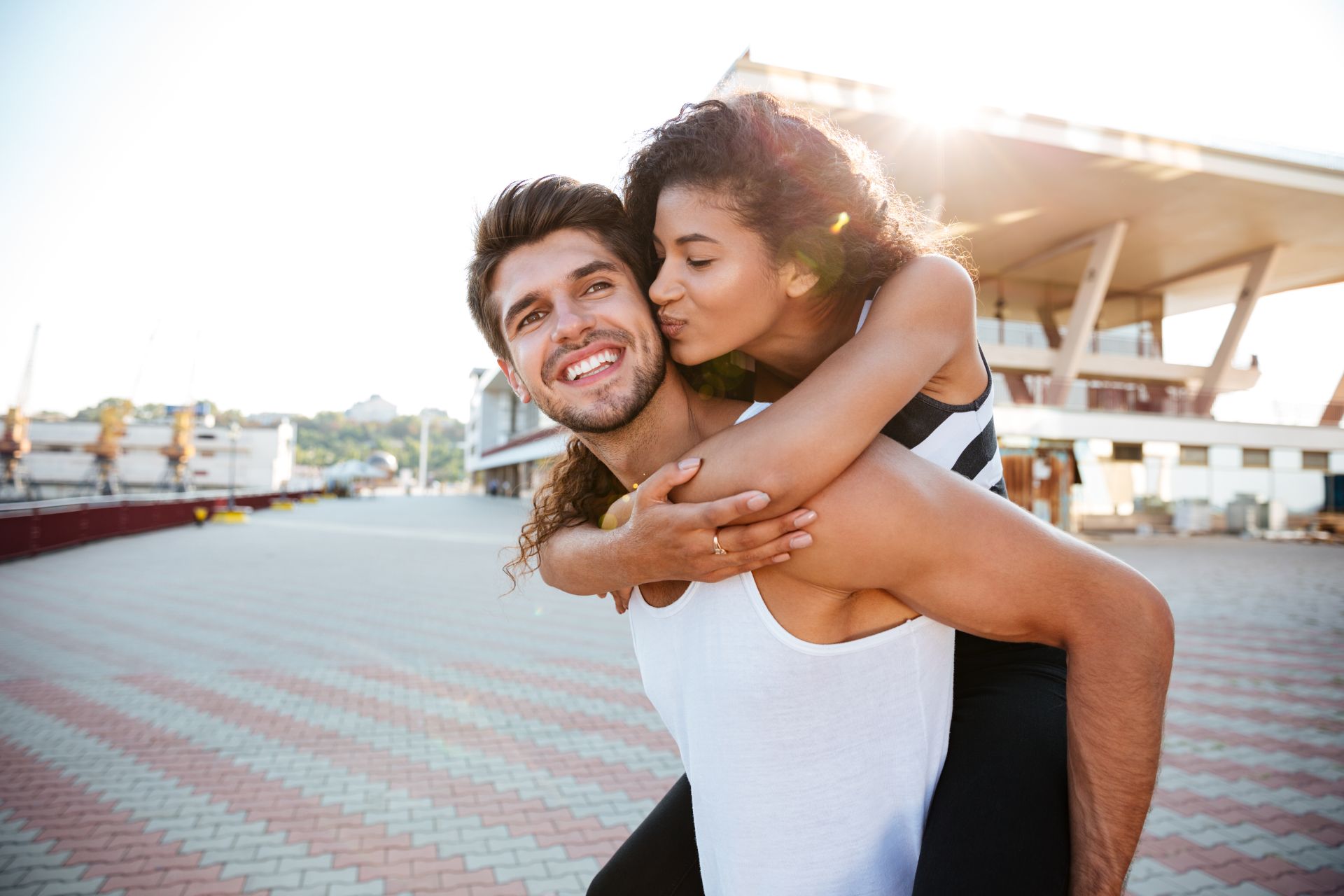 How to keep your marriage hot.
Your marriage is as beautiful as the effort you put into making it beautiful. The same goes for maintaining the hotness in your marriage.
Most couples lose the spark in their marriage in between having kids, moving to a new home, getting new jobs, or moving to another city. Sometimes, over the years the fire just fizzles out and remains lukewarm; then, it's as though two strangers live together.
Nonetheless, there are fail-proof ways on how to keep your marriage hot, and that is what I will be sharing with you in this post.
How Can I Make My Marriage More Spicy?
You can make your marriage extra spicy by being open about your desires, doing things you have never done before, making life easier for your partner, and confessing how much you love your partner every day. You can also make your marriage beautiful by being more open-minded in pleasing your partner.
10 Exciting Ways To Keep Your Marriage Hot
These 10 exciting ways are exactly what you need on how to keep your marriage hot and intensify the heat of love and romance in your marriage.
1. Have Quickies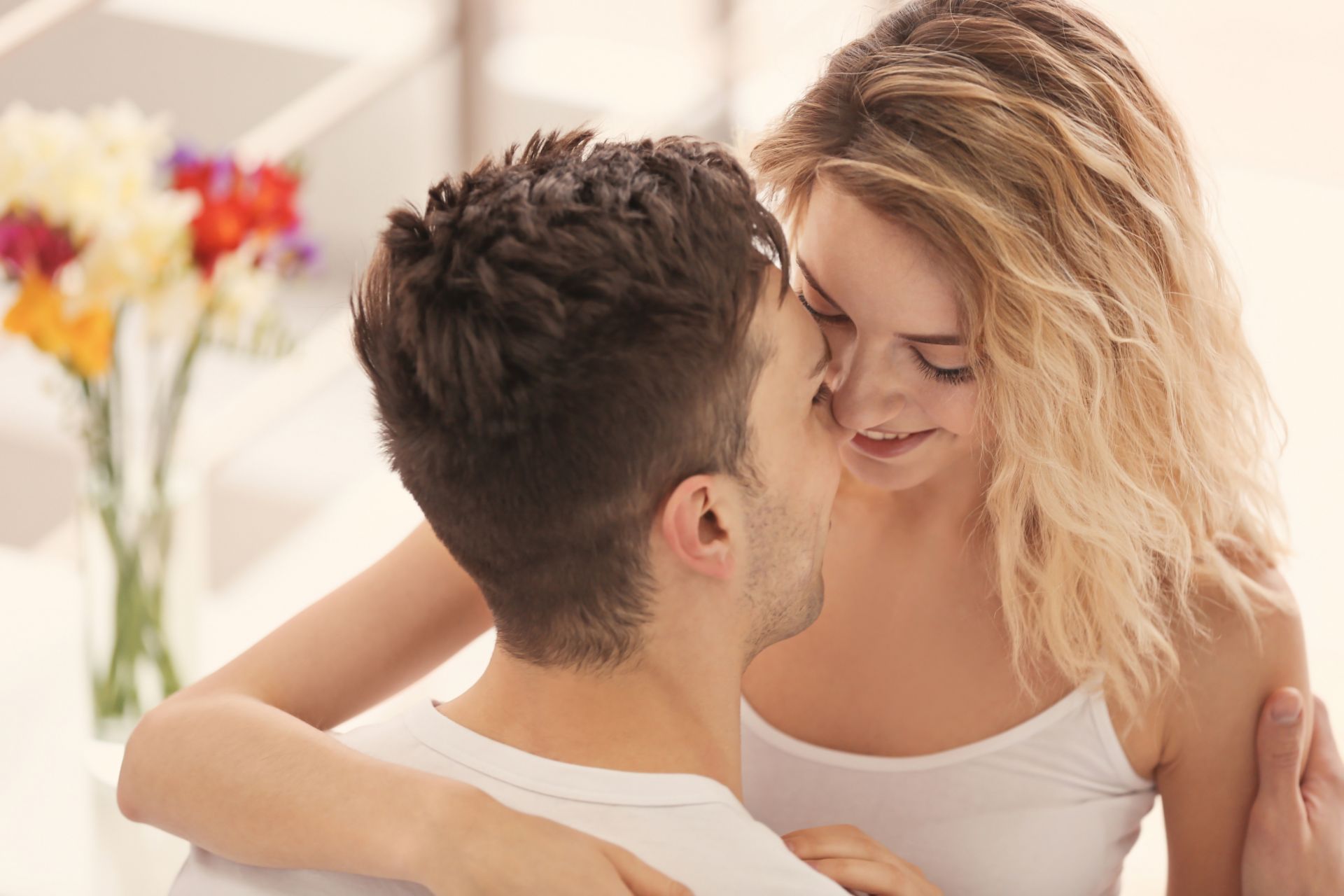 One of the ways on how to keep your marriage exciting is to have quickies. Quickies are a breakaway from the routine s#x in the bedroom. Quickies when done properly are more sensual, more er#tic, and more stimulating than the normal s#x you will have with your partner.
Quickies introduces that rare element of love, lust and thrill into your marriage and brings back the feeling of dating.
Throw out your prim and proper demeanor, let yourself loose, and see the magic you can create with quickies. The beauty of quickies is that they can be done anywhere, you are not confined to the four walls of the bedroom that you see every day and that is where the thrill lies. Quickies are one of the ways on how to keep your marriage spicy.
2. S#xt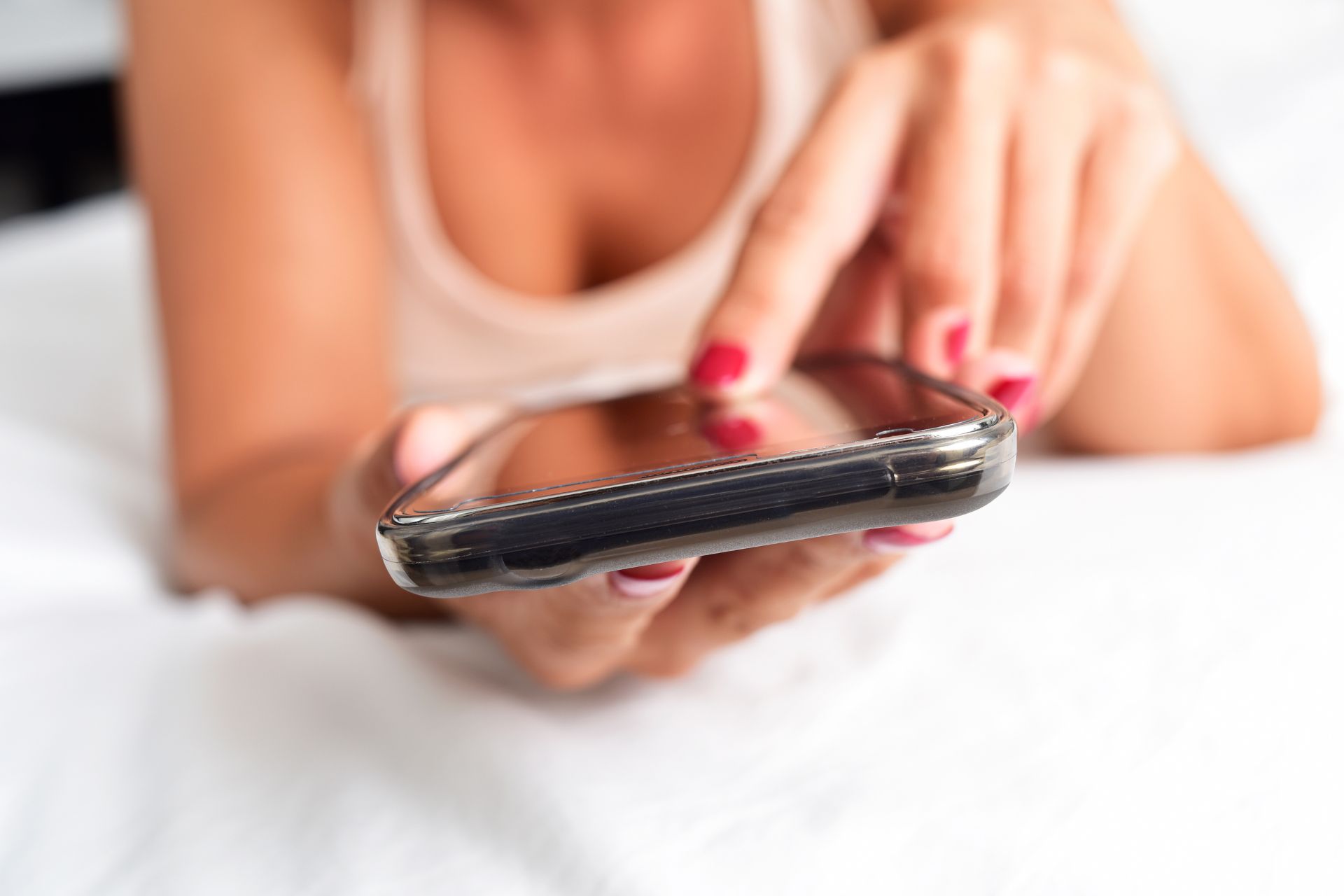 I s#xt a lot, and has it contributed to my marriage? OH YES, in many ways.
S#xting your partner has several benefits, and it's one of the ways to spice up the intimacy in your marriage. It helps you explore that naughty side of yourself. In case you are too shy to be naughty physically, it enables you to say whatever you want and let yourself loose online.
S#xting helps deepen the intimacy with your partner and helps you stay on your partner's mind the entire day. S#xting your partner helps increase your s#xual satisfaction; that is, when s#x happens when you are finally together, it is more satisfying because there has been an earlier buildup of s#xual tension.
I have written a piece on powerful s#xts to help you turn the heat up. Click here.
3. Talk Dirty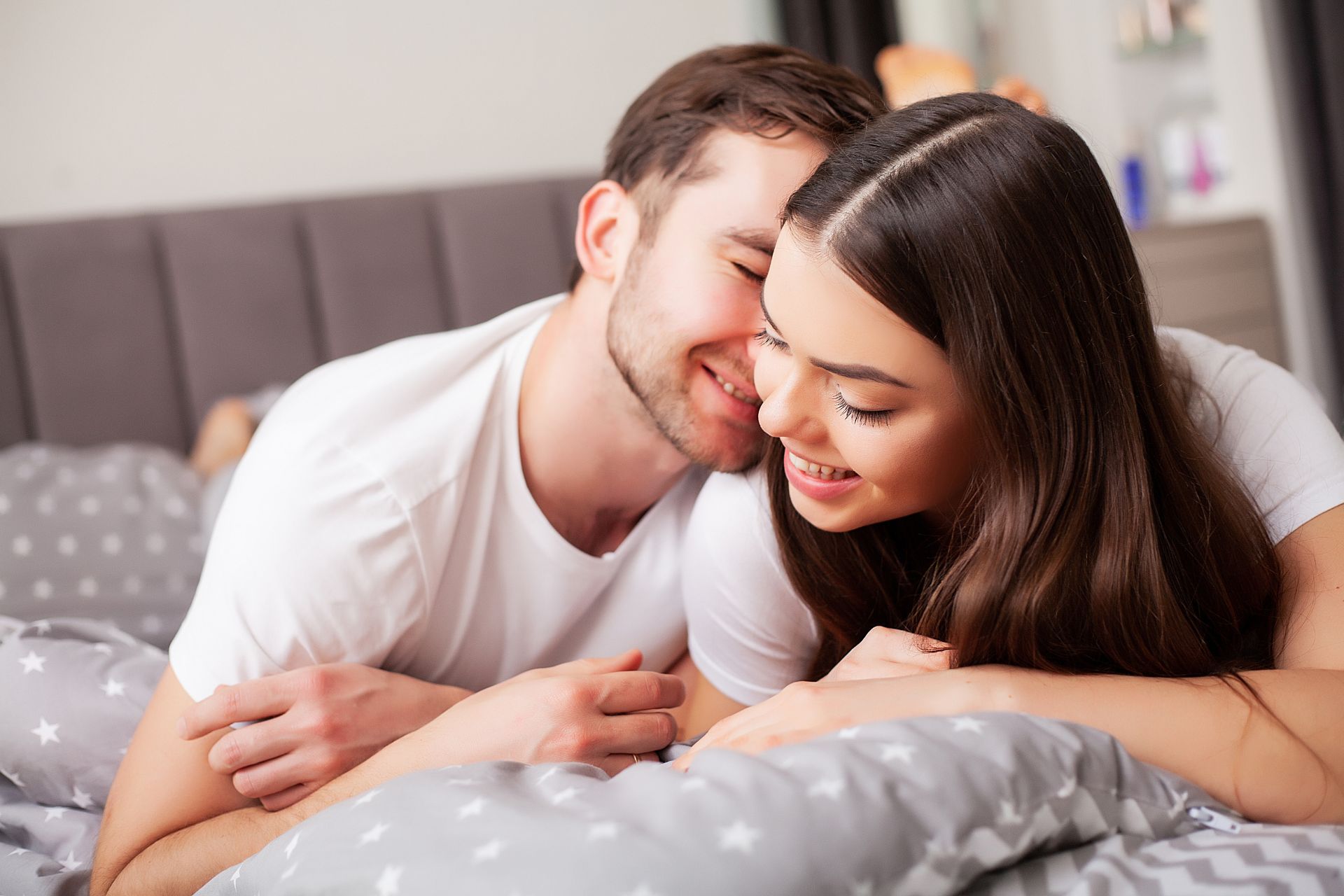 Talking dirty requires a teeny weeny bit of courage but consistency with it will turn you into a baddie. Talking dirty is a way for you to get your partner in the mood and might be one of the things he might love in bed.
Apart from being one of the ways to spice up your marriage, when you talk dirty with your partner, you loosen up; thus, you can do anything with them. You become unabashed and this is who you need to be in bed. You might not believe it but talking dirty makes you bolder, badass; a breakaway from the person your partner knows and makes you more alluring.
4. Dress Up
We can all agree that there are clothes that make you feel s#xy, while there are clothes that make you feel old. Dressing up applies to both males and females in a relationship. However, women are more guilty of this for the following reasons. Understandably, you might have forgotten yourself because you have settled into the role of a mother and a wife.
As normal as this is, it is not healthy because it puts a strain on the chemistry between you and your partner. You need to go back and find yourself girl, this is how to spice up your marriage; dressing up helps you look better and feel better.
For the male partner, dressing well is very important, it is a way to keep her attracted and have her salivating each time she sees you. Dressing up is one of the best ways on how to keep your marriage hot.
5. Try New Positions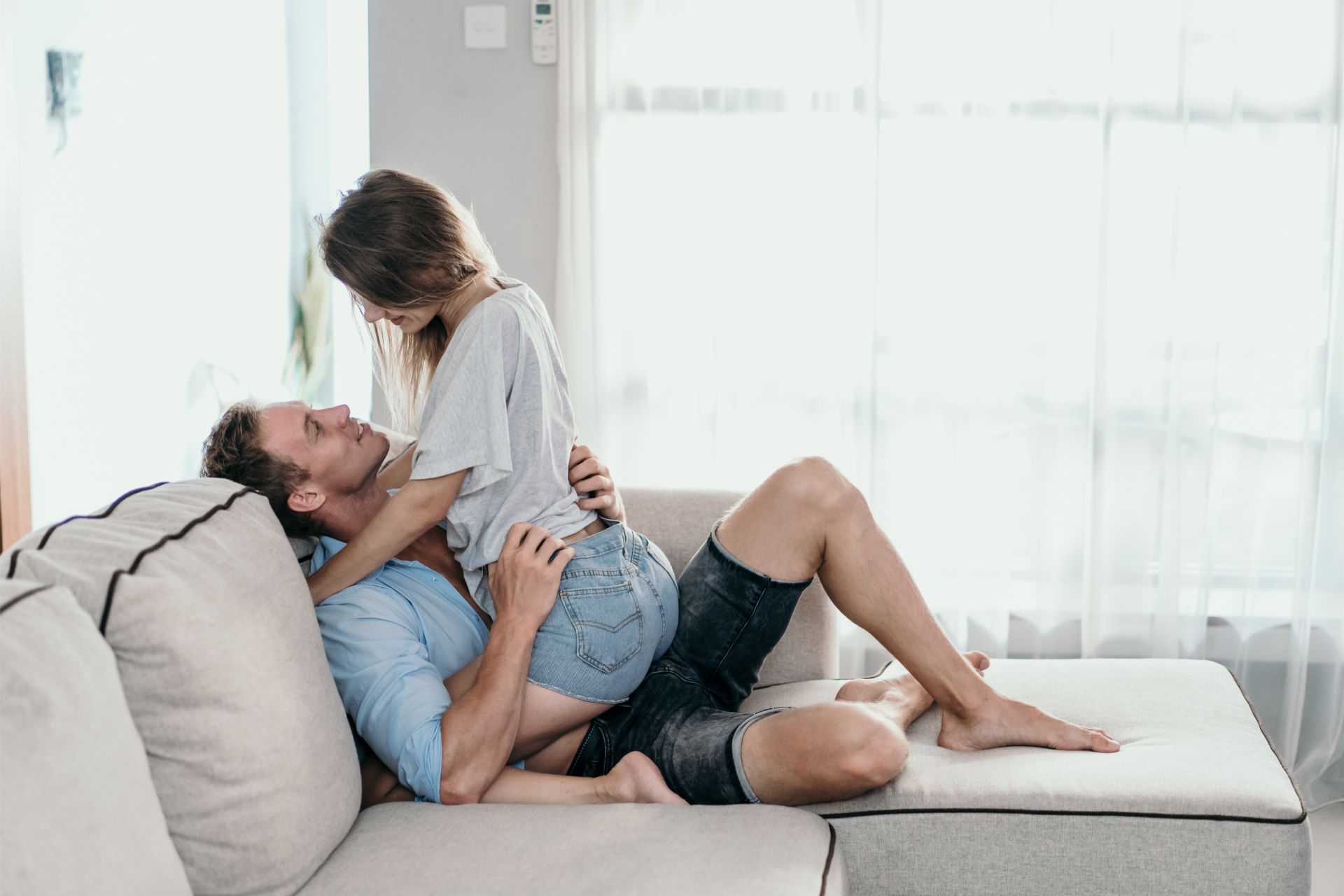 Marriage is a lifetime journey, and please, the missionary should not be the only thing you have in mind to do for a lifetime. As wonderful and soul-reaching missionary is, you can't afford to keep doing it all the time. Engage in other styles, like the c#wgirl, doggy, and reverse c#wgirl, there are over 30 s#x styles and you want to stick to one. Oh no!
Apart from making your marriage more spicy, trying out new positions deepens intimacy via the naivety that accompanies new positions.
You also get to laugh at each other as you keep on testing new positions to determine which one works for both of you. I guarantee you it is a fail-proof way on how to keep your marriage hot because when you have a variety of s#x styles, it is harder to get tired of s#x in general, and it's one of the ways on how to keep your partner happy in bed.
6. See A S#x Therapist
One of the tips to spice up your marriage is to see a therapist. When it comes to s#x, you really don't know it all, and the sooner you accept this, the better for you.
Seeing a s#x therapist works many wonders, and here are some of them. You can gain clarity in some areas of your s#x life, you can speak your mind freely about your fantasies. Also, things your partner might be doing wrong that you didn't say before, you can say.
Seeing a s#x therapist helps you accept your s#xuality and leads to a more satisfying s#x life, thus making it one of the ways on how to keep your marriage hot.
7. Have S#x At Work
Let's have the Harry and Tessa kind of thing. S#x at work is on the wild side but it is worth it every step of the way. You can invite your partner to your workplace, and if you have a private office, you can have a quickie. If you don't have a private office, the office toilet and storage room are great ideas too.
Having s#x at work is one of the ways to keep your marriage hot. S#x at work is the thing; the thrill, the pleasure you get from it, and the thought of getting caught should be enough to help you adopt this concept.
8. Share Your Fantasies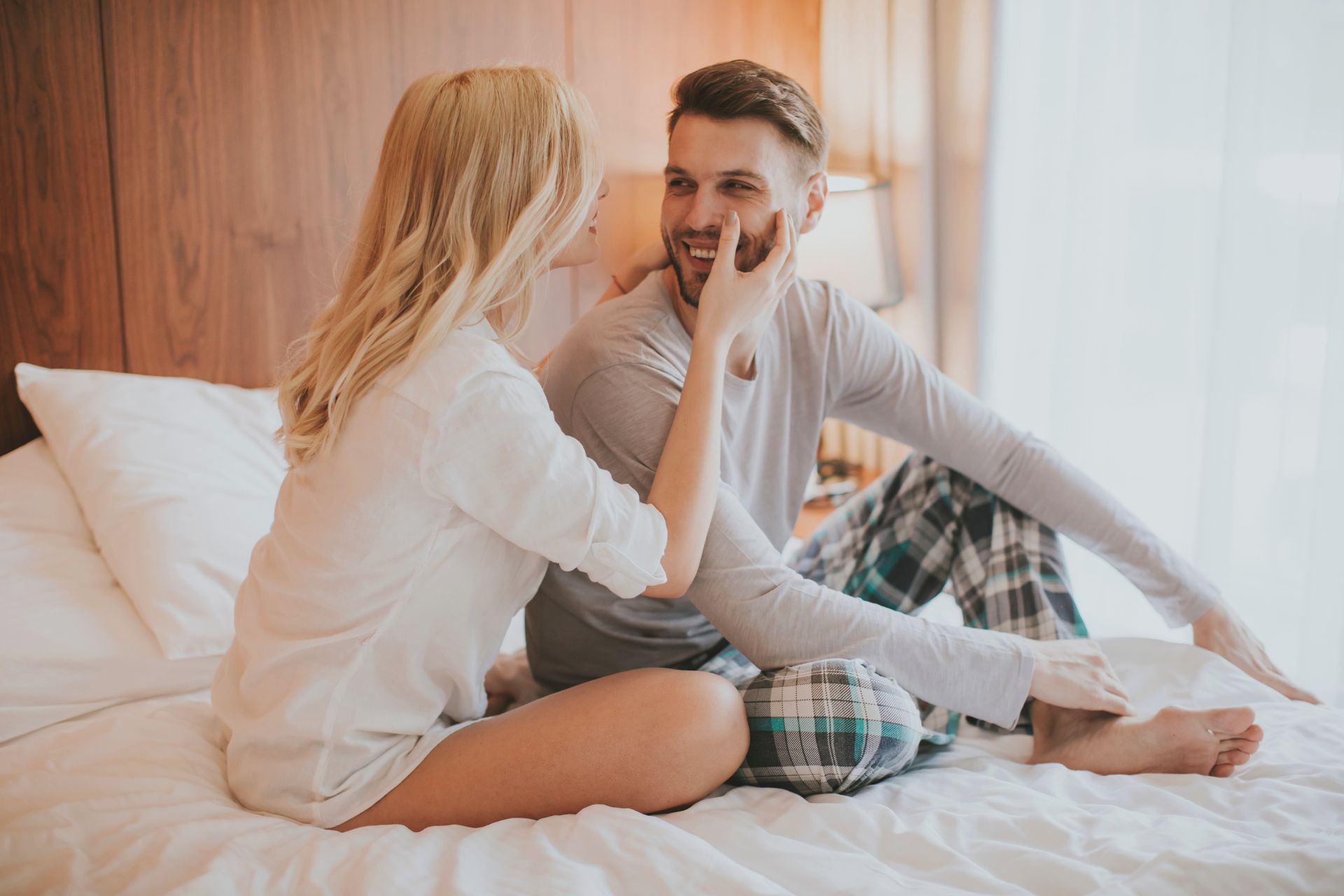 Let loose; throw caution out of the window. Tell your partner how you want to be treated in bed. Keeping your fantasy to yourself is not helpful to your love life and will not help you look forward to s#x. When you share your fantasies, you talk about s#x and this helps you understand your partner better and understand yourself better.
If you know you want him to tie you down and spank you hard, share it with him. If you know you want her to strip for you, tell her. You cannot assume what your partner might or might not like. Try talking about it first and you might be in for a surprise. Sharing your fantasies is one of the secrets to keep your marriage steamy hot.
9. Do Something For Your Partner
A man that wants his wife to give him good s#x every day must create the atmosphere and, likewise the woman. Doing something for your partner shows your partner that you care and love them, and this releases some love hormones in your body that make it easier for you to enjoy your partner. Want the oldest way on how to keep your marriage hot? Help your partner out.
If your partner is always busy with the kids, job, and house chores, you should help assist with the kids or the house chores. It will free up their schedule, get things off them, and they will be eager to succumb to your desires.
If your partner pays all the bills, you just might want to pick up one or two bills and assist. Doing this will help your partner feel special and get in the frame of mind to appreciate you however you want.
10. Roleplay
Role play is very important to stimulating your s#x life and this is something that you want to do.
There are several concepts for role play, and some are teacher and pupil, slave and master, or secret lovers. Role play helps you step out of your comfort zone and at the same time, helps you explore other alluring personalities with your partner.
My favourite is the secret lovers' concept because my husband and I drive in different cars to a hotel and have s#x then come back in different cars. Roleplay is quite underrated, but it is one of the ways on how to keep your marriage hot.
How To Use S#xting To Spice Up Your Marriage
S#xting is one of the exciting ways to spice up your marriage. There are several ways to do it in a way that is not awkward. Bear in mind that s#xting is one of the best tips on how to keep things hot in the bedroom.
1. Get Rid Of Your Inhibitions
Your inhibitions are basically your moral compass, and they are your greatest enemies when it comes to s#xting. You need to get rid of them, absolutely nothing is wrong with s#xting the man you love and are married to.
2. Start It And Get Used To It
It could look too hard to do probably because you are shy or it's against your moral sensibilities. However, if you don't start, you will never be able to conquer it. So make sure to start and when you start, as much as possible, keep at it. It could be weird at first or most likely, awkward but continue; consistency is key.
3. Be Flirty As Much As You Can
As much as you can, you need to be flirty. Whatever comes to your mind, you need to let it out, be aggressive, and let him feel you are going to eat him up. Here are some flirty questions you can ask.
1. I'm not a morning person but I'd wake up early to see you and suck you.
2. What do food and s#x have in common? They'll both be on the table tonight.
3. I've just had the most amazing shower ever, want to smell the scent of my shower gel?
4. I'm just lying in bed with nothing on but a tank top, texting you…And what are you doing?
5. I don't like pets but we can do doggy tonight. Are you game?
6. Can't wait to feel you inside me and scream your name.
7. Have you ever done it in a public place? Just wondering. Lol. The possibilities.
8. Oh, my God. I want you so badly and so right now.
9. I'm trying on lingerie but need a second opinion. Can you come over and help?
10. I loved how you rimmed me last night. It turned me on so much.
Need more dirty questions? Check out these 200 flirty questions to ask your lover to spice things up.
4. Send Er#tic Pictures Of Yourself
Your partner might be at work but a goofy or er#tic picture of you is enough to make their day and have them focus so that they can make it back home early to be with you.
S#xting also involves sending er#tic pictures of yourself. So if you are shy, get rid of it because you have a partner to seduce and you need to pull out all the weapons in your arsenal. Sending er#tic pictures is one of the intimate tips to keep your marriage hot.
5. Use S#xting For Delayed Gratification
Want to have more satisfying s#x? Play the gratification game better by building up tension. S#xting can make you want to org#sm, but that's the fun part, you should not till you are in the arms of your partner. When you do this, the impact of your org#sm is greater.
Is S#xting Good For My Marriage?
S#xting is good for your marriage because it is a sure way to keep your marriage hot. It strengthens your intimacy with your partner. Also, studies have shown that s#xting improves the emotional and s#xual relations of partners. S#xting helps you embrace your s#xuality, explore every beautiful part of your marriage and contribute to a lasting marriage.
Final Thoughts On How To Keep Your Marriage Hot
These steps on ways to keep your marriage spicy are what you need to restore love and intimacy to your marriage. They are worth it because the rewards are rich emotionally, individually, s#xually and maritally. Many couples who have happy and healthy marriages have used these steps and it has worked wonders for them.
Pin this for later!