What's the current state of your relationship if I may ask? Good, testing the waters or probably stale. Do you want to know how to keep a relationship alive? Then let's take a journey together as we look into a few things you should know.
It doesn't matter if you're in a long term relationship and want to revive the spark or if you're in the early phases of dating and you want to get him to really like you and think about you a lot, or if you recently broke up and you want him back or looking to meet new people.
For a relationship to be healthy, you have to communicate well which will, in turn, lead to intimacy and would eventually build trust between you and your partner. These ingredients together will make your relationship healthy.
Now I do not mean your relationship will not go through hard times or try to find a way out in the desert but as long as you are together, you will make it through.
If your relationship is boring, it means you don't communicate very well or you possibly don't love each other but as I say always, love isn't enough reason to be married, it requires a whole lot. Now let's look at how to keep a relationship alive with passion, how to keep a relationship interesting and how to keep your relationship hot.
How To Keep A Relationship Alive
No matter the current state of your relationship, these tips on how to keep a relationship alive and ways to keep your relationship alive will help you reignite the spark back into your relationship.
1. Create A Lively Atmosphere
Some couples don't know how to create a relaxing environment. Others are not accommodating. Their partners have to recite severally anything they want to share with them to avoid being shouted upon and called printable names.
This makes our partners withdraw sometimes and may also keep late nights because they found out that their home was not conducive anymore this could also lead to infidelity. This is how to keep a relationship alive with passion.
2. Make Your Partner A Priority
Life isn't all about work, jobs or even imagine taking your kids to school, etc. Marriage requires some effort to make it happy and peaceful. We ignore our partners sometimes unknowingly and give priority to trivial issues.
For example, when you are having a conversation with your spouse, you should be able to look them in the eye and pay attention so they will know you are following.
Some will be reading newspapers or working on their laptop while their partner is talking to them and you hear them say, keep talking I'm listening but never lift their head to pay attention. Truth be told, your partner owns first place in your relationship.
3. Be Hopeful
Ever seen anyone depressed? It saps energy, they lose their strength and also mental health.
Marriage is a mix of the good, the bad and the ugly but what keeps partners going is the hope they have. When you are absolved and involved deeply in the dreams, aspirations and future of your partner, you will stand the test of time.
Some couples have gone separate ways because hope was missing. They didn't believe they would make it through. There's this saying that when life hands you lemons make lemonade.
Being hopeful will take your eyes away from the challenges as you look far ahead into the future, and it's one of the best ways to keep your relationship alive.
4. Engage One Another In Conversations
Time indeed brings about a lot of changes. It's easy to sit and wish for the days in the beginning when you will sit with each other and chat late into the night, now they seem to be busier than the president of a country that they can't spare time for communications.
I can imagine how excited you were in your dating years compared to now? In your dating days, you were excited and looked forward to the next dates because somewhere along the line, the conversation changed and you got to learn new things about your mate.
Communicating when all is well and when it's not is very vital. Scores can be managed and settled else conflicts will arise frequently. Don't know what to talk about? Look at the environment when you are with your spouse, you will think of something now.
You can talk about your likes and dislikes, plans and ambitions. When you communicate as you should, conflicts will reduce drastically. The correction will be given which when talked about can impact another couple too.
What if you are not living together or in different cities? You can make it a point of duty to communicate twice a day compulsorily via phone calls or chats.
Video calling or love texting during lunch hour won't be a bad idea. Just keep in touch with each other. This is how to keep a relationship alive over text.
5. Recreate Your Dating Experiences
Can you remember one of your best times in your dating years before marriage? Do you still carry out those practices today?
Try recreating your dating experiences by visiting those same places, if not, try to be outgoing sometimes, discover new restaurants and hotels and create some adventure for you two. While at this, show care to each other. Be generous towards each other.
Remember when you were getting to know each other so you tried to put your best foot forward, what happened to that now? You have the longest to be with each other and now you are together, recreate those fun times you cherished so much and create a memory out of them.
Recreating your dating experiences is one of the best tips on how to keep your relationship hot and spicy.
6. Be Appreciative
Showing gratitude is one way to soften and gladden the heart of your partner. Regardless of how little the kind gesture they may have done to you, let them know you appreciate it.
Our partners may not be totally good but they are not bad either. There is something they do for you without stress and yet it goes unappreciated.
Even if it's your spouse's duty, courtesy demands a simple thank you. Hearing you appreciate them will not only make them feel good but also value you.
Everyone wants to be appreciated whether they give value or not. Having a partner means they should be your cheerleader and be able to see us for who we are and appreciate that part of them the world does not get to see.
The more you appreciate your partner, the more he will do anything to make you happy. Eventually, both you and your spouse will benefit from this because you have seen that your partner isn't a jerk, he's valuable and you will also see that he has some strength.
7. Develop Yourself
Being stagnant as an individual isn't good, we have to keep reinventing ourselves even in our relationship. For some people, their relationships became a huge distraction as they could continue with school and had to drop out.
What is your interest in your dating years? Can you still access them now? Do something to increase your value, don't stay stuck with your partner. It could be singing, going to dance classes or even doing some exercise.
Dig into your heart and you will see that you would become better than you used to be.
8. Remember The Magic Word, "I Love You"
Words of endearment can't be fully understood by mannerisms. Yeah, while it's true that your words and actions have to match, do not neglect to show love to your parents but declaring your love for them.
You do not need to always get a gift but always remember the time they stood by you and how they made you happy by the sacrifices they made, recall such experiences and be grateful to them.
Learn to say I love you and say sweet things to them, let them know how you feel about them.
Love has to be expressed in several ways either by going out on a date, saying it, gifting it but it has to be expressed. If you say it, then you must show it in your actions.
Want to love your partner the right way? Find out what love means to them and execute it.
9. Include Some Fun Time
When was the last time you played hide and seek with your partner? How about naughty nurse and patient? Adding some play and adventures is also how you can keep a relationship alive.
Play like kids on a mat, play with kids' water cannon if your home won't let you, then go for a picnic, take along your Scrabble or any other board game.
If you decide to stay indoors, play video games or card games too. The idea is to have fun and be happy. After playtime is over, take a shower and cuddle together. This is how to keep a relationship interesting.
10. Revisit Your Bedroom
I've discovered that most couples that have lost their spark have also neglected their beds.
Some may have happened due to hurt, maybe their partners cheated or maybe they have lost the desire for lovemaking altogether. The bed has to be revisited. How can this be you, you may ask, come and take a look?
Purpose in your heart that you want your marriage happy again.
Promise to do whatever it will take to make it come alive.
Plan a date night with candles and fragrances.
Wear cute lingerie and get something for your partner to wear also.
Watch a romantic movie together after dinner and head for your partner's body, they will not resist you.
11. Come To The Table
You may be feeling your relationship has lost its spark and you are wondering how to keep a relationship alive but your partner isn't on the same page with you. To them, all is well but you feel all is not well. Then you need to come to the table for discussion.
Relate how you feel to your partner and when you do, don't accuse them, choose your words wisely and don't make it look as if they are the problem, instead, state how you feel and ask what they think about It. Where you have been hurt don't try to paint it, say how you feel.
Whenever there is a conflict, try to also look at it from your partner's point of view because you are looking at issues from opposite directions and they may not be the way you think.
So while you are speaking, also allow them to speak while you listen and later make decisions. Apologize where you have hurt your partner and try to reach a compromise.
This is how to keep a relationship going, you cannot always be right and you cannot always have things your way, learn to make sacrifices also by meeting in the middle. Compromise a little so you and your partner can be happy and gave peace.
12. Laugh Together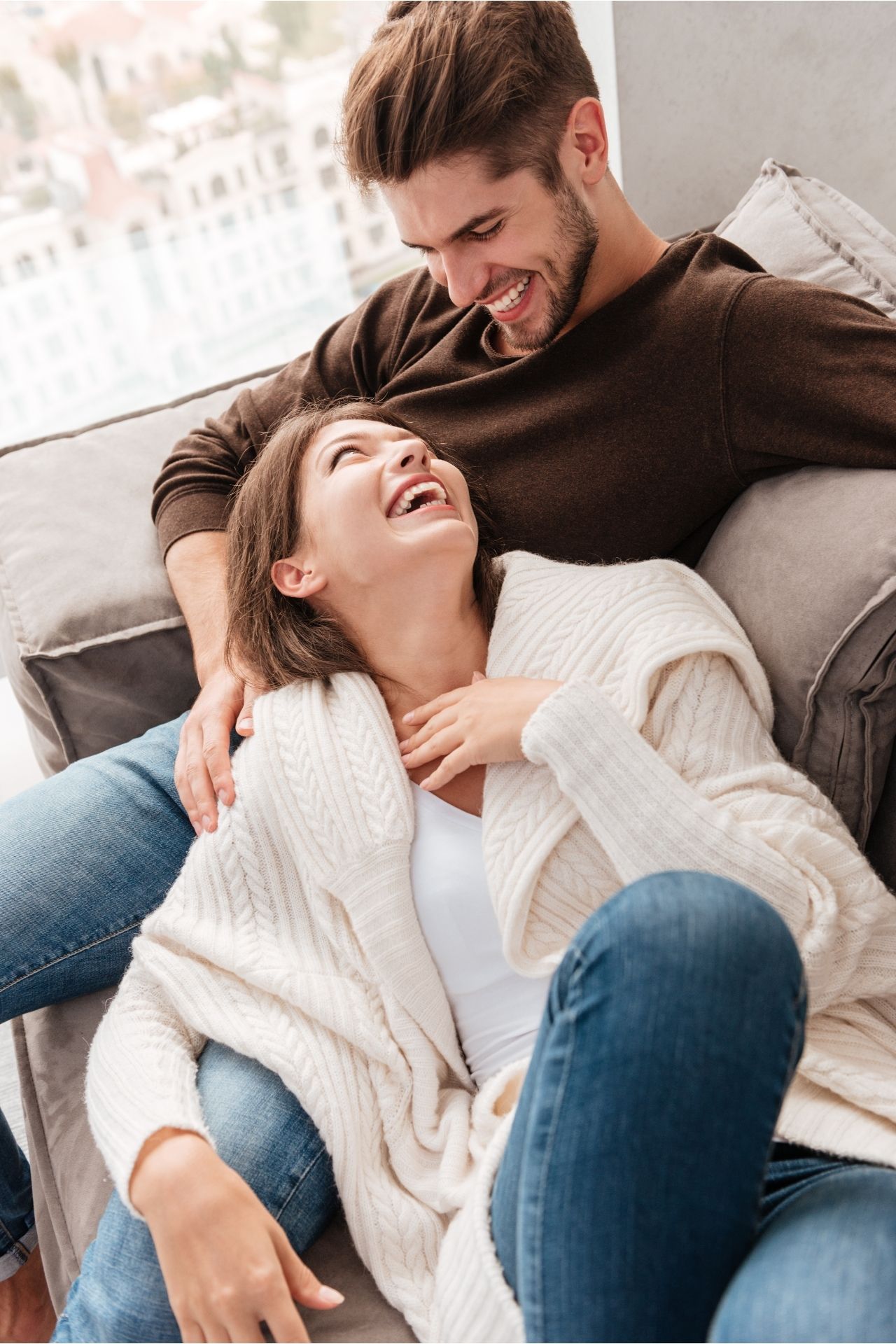 Every couple should have light moments where they can laugh out loud together. Life shouldn't be too serious not to have a comic relief sometimes.
Recall situations that have made you laugh, share a joke also or even watch comedy either live or on Tv. There's a saying that a family that laughs together stays together.
Life is already too serious, let's not make it more complicated than it is. This is how to keep a relationship alive with passion and how to keep a relationship alive.
The Bottom Line On How To Keep A Relationship Alive
The state of your relationship will determine how long it will take for you to get out of a love rut. It may take days or even weeks but keep pushing. Have you pay attention to your grooming lately? It could be a turn-off.
While you feel there is something your spouse is doing that isn't right, also check to be sure you are not doing the same also. Let go of every hurt and embrace a new beginning.
You have nothing to lose but everything to gain when you are committed to knowing how to keep a relationship alive. Got any more tips on how to keep a relationship alive, how to keep a relationship interesting, and how to keep your relationship hot, do share them with us.
Pin this for later!