I've heard people say more often than normal that my partner shows me so much love and care, how do I reciprocate? How do I let them know I appreciate all they do and also how can I make my man feel special in return?
Being in love is a journey that either leads to the aisle or gets aborted along the way but while the connection is being shared, there are some everyday activities of couples you can use to foster your bond and also make your loved one feel special.
How To Make Your Partner Feel Special
1. Give Them Your Attention
This could be done in several ways. When you walk into a room you know they would be, search for them and make effort to be close to them if you can't be right beside them.
Hold hands with them, catch their eye and wink at them, praise them and say something nice to and about them when you are in the midst of friends and family.
2. Keep Your Promises
Trust is earned and when a relationship is masked by words that are spoken without any effort to make them come through. I once had a boyfriend who would promise me heaven and earth but would end up doing nothing about his promises.
I discovered he had a sweet tongue and took pleasure in saying good things but doing the exact opposite. Years later after he got married, I got to meet his wife who complained about the same issue. It's people who have earned trust that can be trusted.
When you say little things and I see you make efforts to meet them, even if sometimes they don't fall through, I understand that you did your best. Many relationships have ended because of trust issues.
A partner who can lie will also likely cheat, a sugar-coated tongue will deceive also. Nobody wants to be lonely but nobody also loves to cry and feel heartbroken. Want to know how can I make my man feel special or how to make your partner feel special? Keep your promises.
3. Spend Good Time Together
Bring the fun side of life into your relationship by spicing it up with fun activities like having a date night, See a movie or two, go for a walk or even a picnic, the essence of these is to maintain the connection with your spouse.
It may not always happen the way you plan it due to circumstances but make effort to take your partner out and have some fun time together. Relive your dating moments, take pictures and laugh out loud.
Create memories that you will keep reliving and look forward to spending more time together. You can schedule this to come up once a week depending on your schedule. While you are together, Be real, concentrate, let your partner know you are committed to being with them only and no one else.
4. Discover Ways You Can Make Them Happy
There are several ways you can do this but the starting point is understanding. First, know how your partner goes and receives love.
What is their primary love language? You may think that because you are a couple, you both should give out what you expect to receive but it is not always so because you are separate individuals with different backgrounds, upbringing and ideologies.
Dr. Gary Chapman in his book the 5 love languages explains that there are five love languages which are words of affirmation, acts of service, receiving gifts, quality time, and physical touch. These are the ways we give and love.
Now that it is clearer, we need to understand our partners and how they give and receive love. This in turn will now give us an idea of what they love and we also will learn how to make them happy. This is how to make your partner feel special.
5. Touch Your Partner
This could mean giving a massage, a kiss, hug or even a squeeze on the shoulder. This will lighten your partner's mood, send some positive energy and make them feel special.
Have you gotten swept off by emotions and the only thing you want to do is share a good kiss with the love of your life? Touches carry along with them great relief and show that you share a bond with your partner. This is a sure way on how to make your partner feel special.
Where you are in doubt of how your partner will react, you make the first move and you will be shocked to find out that they have been waiting for these all their lives.
6. Show Appreciation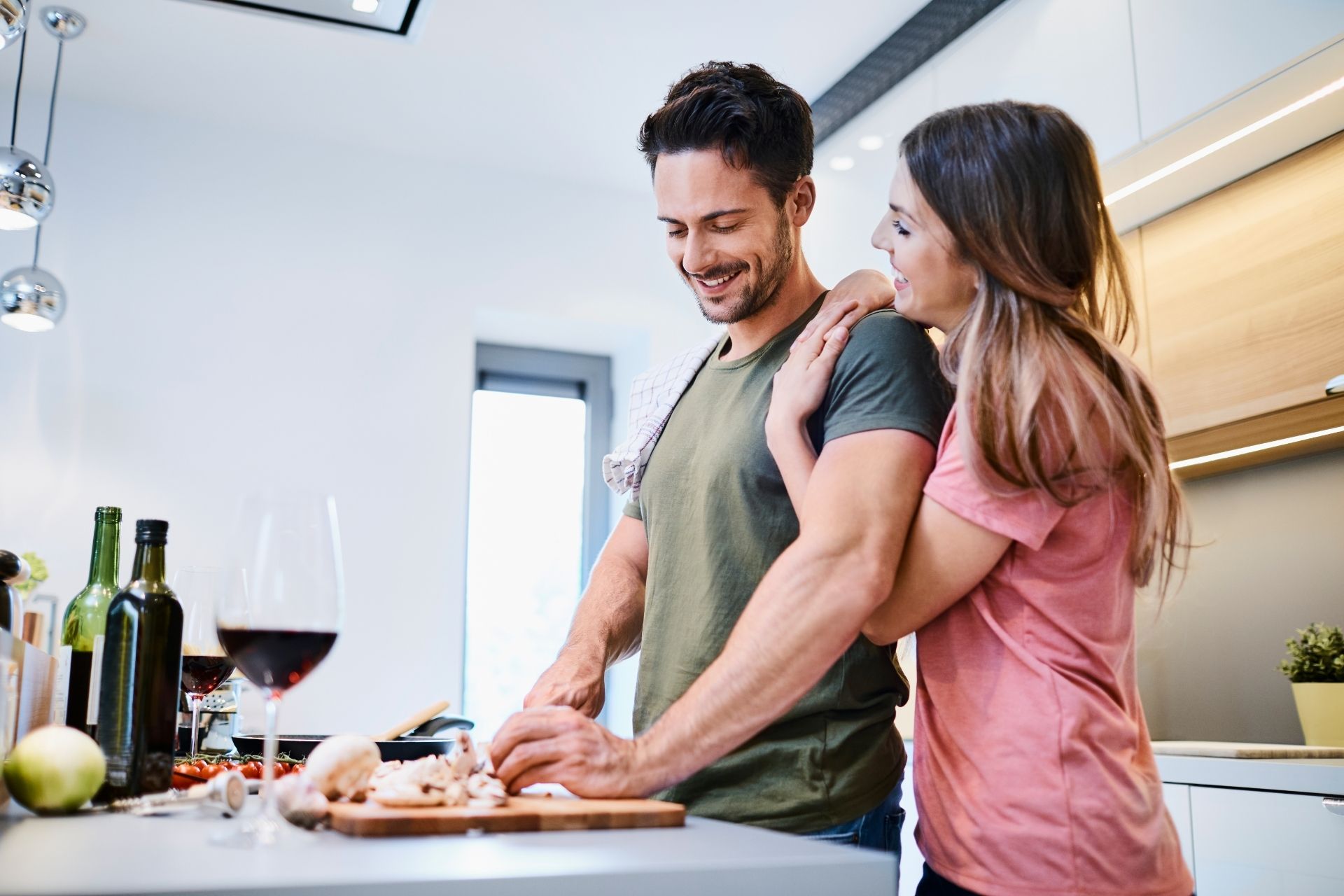 Nothing move partner more than when you appreciate them and show gratitude for all they do for you.
Take some time to think deeply about how far you have come together, how they have stood by you through thick and thin and how they speak good of you even when you feel like they don't deserve you because of your shortcomings.
Showing appreciation is by far one of the best tips on how to make my man feel special or how to make your man feel special.
7. Face The Storms Together
Are you aware of the battles your partner is fighting presently? The fight against failure, low self-esteem, the feeling of not being good enough and even lack of self-confidence. How have you been of help to them? Can you say you have been supportive enough?
Being with your partner in good and bad times is how to make your partner feel special. What of in times of illnesses, times when your lover is down and needs some encouragement? Weathering the storm together is how to make your partner feel special.
8. Give Surprise Gifts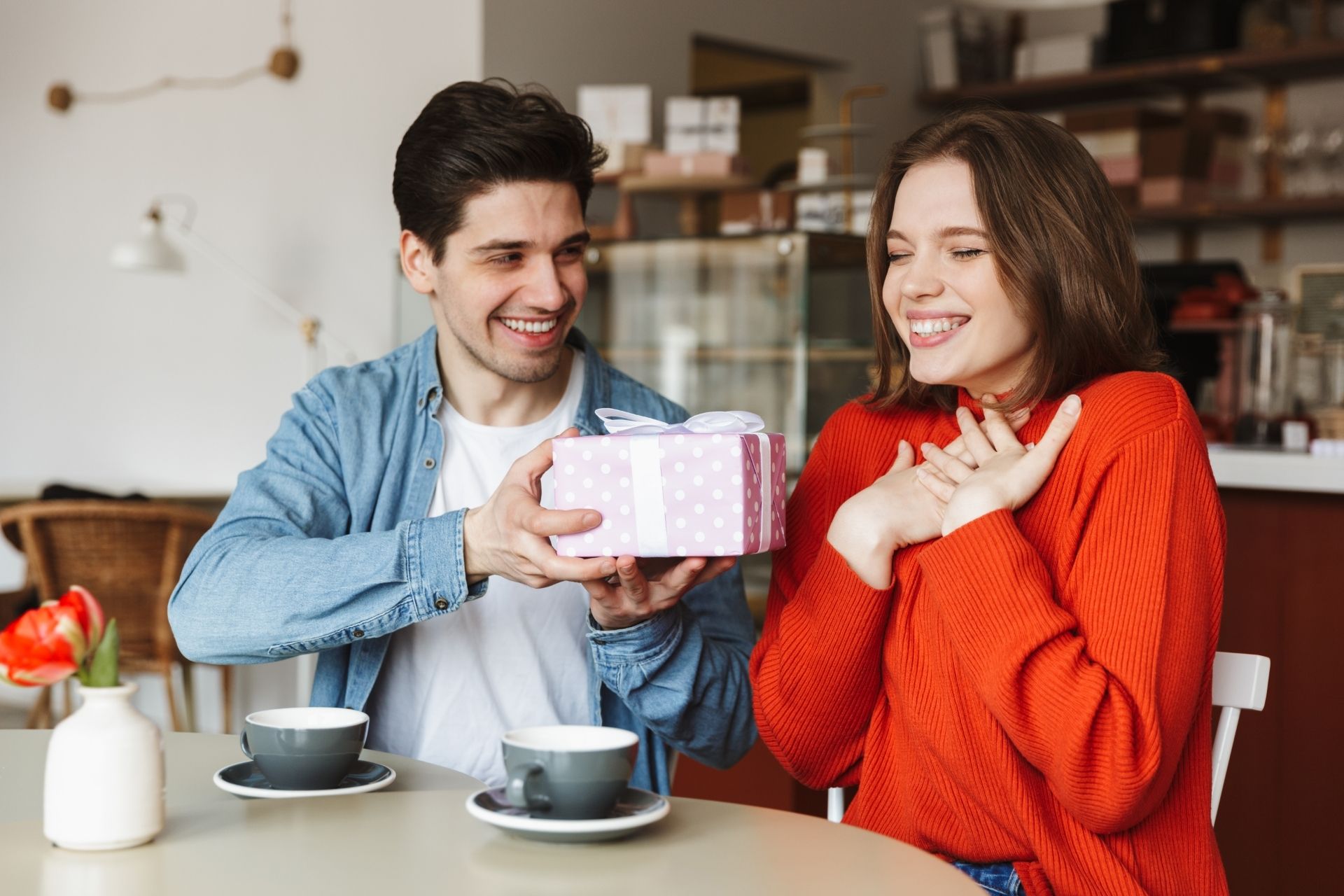 Your presence in the life of your spouse should be one of the best gifts they could ever ask for in life.
You can further make them feel special by rendering gifts to them. It doesn't have to be on their birthdays or on your wedding anniversaries but you can show up at their place of work with lunch, gift them their favourite fragrance, email flight tickets to them for their next trip or just do something that you know will make them happy.
It doesn't have to be expensive, even tickets to their favorite restaurant or live band show will also do it. Little gestures like this will surely make your spouse feel special. You could also drop them off at their salon and have their hair do or cut paid for.
Little acts of kindness like this will make life a lot more easier for them. Taking note of some little needs they have will let them know you care a great deal about them.
9. Listen To Your Spouse
How to make your partner feel special includes listening to them. Sometimes, we assume we know what our partner needs or what they may be in a bad mood but it's best we listen to hear it come from them.
Listening doesn't mean you are proffering solutions to their problems immediately but it shows that you are with them and willing to hear whatever they want to say to you.
Some people read newspapers and tell their partners they are listening or even fiddle with their phones. This isn't right as your attention may be divided which will also send the wrong signal to your partner. Others interrupt their partners while they are speaking which isn't good also.
Listening has a way of making your partner open up to you because they know you care. It will make them feel free with you and not hide things from you. Our reaction to our spouses too will determine if they will want to open up to us.
10. Keep Their Confidence
This is also how to make your partner feel special. Can your partner confide in you and be sure they will not hear what they have said to you in public? Can they tell you their flaws and you will not use it against them?
I don't support hiding terrible behaviour but instead, support finding a way out by advancing counselling or any other means of support.
Can you be your partner ride or die? Will they be willing to unburden to you knowing you will not judge or shame them?
Final Words On How To Make Your Partner Feel Special
How to make your partner feel special isn't an easy trip at all but when you truly care about someone, you should be willing to go all the way for them. Are these the only ways you can make your spouse feel special? Definitely not.
Let's take a look at some not too difficult ways you can make your spouse feel connected to you. They are just some little not so complicated ideas you can introduce into your relationship to make your spouse feel special.
Say thank you and I am sorry when necessary

Encourage them

when they are down
Drop love notes in places you know they can easily stumble on them
Ask your friends to call them up on their birthday
Organise a small get together for them to celebrate their birthdays
Offer breakfast in bed
Plan a full day in bed for them so they can rest while you handle the chores for the day
Offer to babysit so they can have fun with the girls
Read aloud to them
Let them make some major decisions sometimes and let them know you trust their judgement
Seek their consent before making decisions that have to do with the relationship
Protect them from abusive family members and friends
Think up something you can do daily to make them happy
Take a walk together
Work out together
Fix some meals together
Let them know how much you love them by saying it to their heating all the time
Get interested in their hobby
Make plans together
Set your relationship goals
Laugh while they tell a joke even if you are hearing it for the umpteenth time
Plan a getaway
Watch their favourite movie with them
Let them have their way sometimes
Give them space when they need to rest
Play hide and seek or board games together
Sing a love song to them
Pick their work outfit for them sometimes
Go shopping and buy something you know they can't do without
Wear their clothes sometimes when you are at home together
Cuddle and snuggle on the couch while seeing a movie in the living room
Offer your partner a neck or shoulder massage
Offer a foot rub
Offer home spa services from nail trimming to manicure, etc.
Look at pictures together that reminds you of events that have occurred between you two

Flirt with them

sometimes
Tell your partner they look great by admiring their outfits
Check on your partner during the day at work
There are a whole lot of little acts you can engage in with your spouse to make them feel special. For example, using words of endearment on your man is how to make your man feel loved.
If your spouse means more than the world to you, then you will get creative on how to make your partner feel special, how to make him feel special, how to make your man feel loved, and how to make my man feel special.
Pin this for later!