Congratulations on scoring a second date with your dream girl. Now it's time to show and give her more reasons why she should be yours if you are planning to ask her out anytime soon.
A second date is a great time to correct any first impressions you feel you might not want her to have about you or improve on the impression you have created on the first date. It's also a time to convince her and show her how much you love her if she decides to date you and that is why you have to be as intentional as the first date. It's not in the number of dates, it is in the intentionality that comes with each date.
This is why I have written a list of perfect second date ideas that you can have and enjoy with her.
What To Do On A Second Date?
What to do on a second date includes finding activities that help you deepen your connection, strengthen the bond between you both and win her over. You can do these with activities such as having a picnic, a date night at your house, cooking together, and taking painting classes together.
4 Tips For Having A Great Second Date
These tips for a great second date will help you leave a great impression on your crush or the person that you intend to take out.
1. Be Yourself
You have done well on the first date. You definitely want to do better and that is by being yourself. Do not try to go overboard so you will not ruin the first impression that you've left on her. This is one of the very important second date tips.
2. Strike A Balance Between Listening And Talking
As much as you are excited, try to strike a balance between listening and talking. Do not let the conversation revolve around you alone, rather listen more to her and then interject respectfully sometimes to show that you are actively listening.
3. Plan A Memorable Activity
You want to make her know that you are intentional about her having a good time, and that's planning a memorable activity. As much as the first date, put a whole lot more thought into the second date and how you can make it a memorable experience for her.
4. Build On The First Date
This is for you if you have done well on the first date, you want to start off from where you stopped and show her a nicer aspect of you also. If the first date was messed up, this is a chance to take pieces from the first date that you can build on. I'm sure that the first impression was something you could not have control of.
28 Good Second Date Ideas That Will Lead To A Third
These second date ideas will definitely lead to having a third if you properly implement them and show that you are intentional about having good dates.
Fun Things To Do On A Second Date
These fun second date ideas are insanely fun, and I hope you maximize the most out of them and enjoy these fun date ideas.
1. Go For A Bike Ride Or Rent A Bicycle
The first date might be a bit formal, you want to make the second more casual and you can do that by taking a bike ride or renting bicycles with your date. This is one of the cutest second date ideas because you get to be in a relaxed atmosphere and enjoy the good scenery and cool air.
2. Visit A Local Farmers' Market Or Food Festival
Attending a local farmer's market or food festival is a great way to spend time with your date while enjoying the company of others. It's an experience worth having! It is one of the best second date ideas that I can ever think of because it's a chance to see your date relate with people and show your date your demeanor with people.
3. Go Bowling Or Play Mini-Golf
Why not choose between bowling or mini-golf and give it your all? Even if you're a seasoned bowler or a novice, the goal is to have a good time.
And if mini-golf isn't your cup of tea, it could be your date's passion, so why not show her you care by giving it a try? Who knows, she might even teach you a thing or two, making the experience all the more enjoyable.
Whether you choose bowling or mini-golf, it's a great idea for a second date.
4. Attend A Sports Game Or Watch A Match Together
Attending a sports game as a second date is one of the amazing things to do on a second date, it is a way for you to see how passionate you are or your date is about sports or games. Not to mention, there is a slight chance of ending up on the kiss cam.
Romantic Second Date Ideas
These romantic second date ideas are just perfect because they help your date feel special, loved, and respected. It's the perfect way to convince your date that they should say yes to you.
5. Attend A Live Music Or Comedy Show
Imagine attending an Ed Sheeran concert, that is one of the perfect second date ideas in my book. A live music show is one of the ways to always have unrestrained fun with your date and enjoy the music.
Also ending the night with a comedy show is a beautiful idea because you get to share some beautiful laughter with your date and that counts for something.
6. Take A Scenic Boat Or Ferry Ride
This is a wonderful idea giving the Titanic vibes. You want to take your date on a scenic ferry ride. There is something beautiful about a sea cruise. In case you cannot afford to rent a private yacht, ferry rides pretty much give the same feeling because you are enjoying the beautiful sights of the expanse of water and the air, alongside your date.
7. Visit A Local Amusement Park Or Carnival
A local amusement park or a carnival is the perfect date idea because it's one of the second date ideas that allow your mate to let out their inner child and enjoy all that there is to enjoy. A local carnival is the perfect chance for your date to mix with the people and generally have fun.
8. Picnic In The Park
A picnic in the park is a way of showing her that you want to spend quality time with her, and nothing conveys a better message other than you filling up the baskets with her favorite snacks and a few drinks.
Filling the baskets with her favorite food, snacks or drinks is showing her that you care about her preferences and that you remembered the littlest details about her.
9. Take A Scenic Drive To A Nearby Town Or Landmark
Just take a drive and bless your sight with the expanse of greenlands, trees, and flowers that adorn the sides of the road. This is something you want to do on a second date with your date and it's perfect. It's romantic because it leaves your date feeling mushy on the inside and if the moment is perfect, you might steal a kiss or two.
Creative Second Date Ideas
If your date is a creative type, it's important to show them that you value their interests and passions. Don't make the date all about them, but instead, find ways to incorporate both of your interests.
These creative second date ideas are perfect for those with an artistic flair and are sure to leave both of you feeling inspired and happy.
10. Go On A Brewery Or Winery Tour
Going to a brewery and winery store is a lovely second-date idea because you get to learn about how wines are made, taste different kinds of wine, and have great discussions surrounding wine and the families that are specialized in the winery business. It is an educational and excursion kind of date but one with great rewards, you get to drink the best wine at no cost.
11. Visit An Escape Room And Work Together To Solve Puzzles
An escape room is a fantabulous idea to have on a second date. When you have an escape room and have to work with your date to solve puzzles, you can build team spirit to some extent, it creates some level of bond, and for a while, you can think alike.
It's also a way of testing the waters and noticing the satisfaction you get from being with that person and solving problems with them.
12. Take A Dance Class Or Go Salsa Dancing
A dance class or salsa class is the excuse you need to hold your date if you have been itching to hold them close to you. Dance classes are one of the marvelous second date ideas because you learn dancing, and if you have two left feet, enjoy the fun of dancing.
13. Visit A Local Museum Or Art Gallery
If you enjoy looking at paintings and artifacts or relics. This is a date idea you might just want to introduce to your date. Just make sure that your date is not bored.
You can also explain to your date the paintings or relics and the story behind them serving as a tour guide. It is better if you both have an interest in it and the beauty of a second date is that you have the perfect chance to do this.
14. Attend A Cooking Or Art Class Together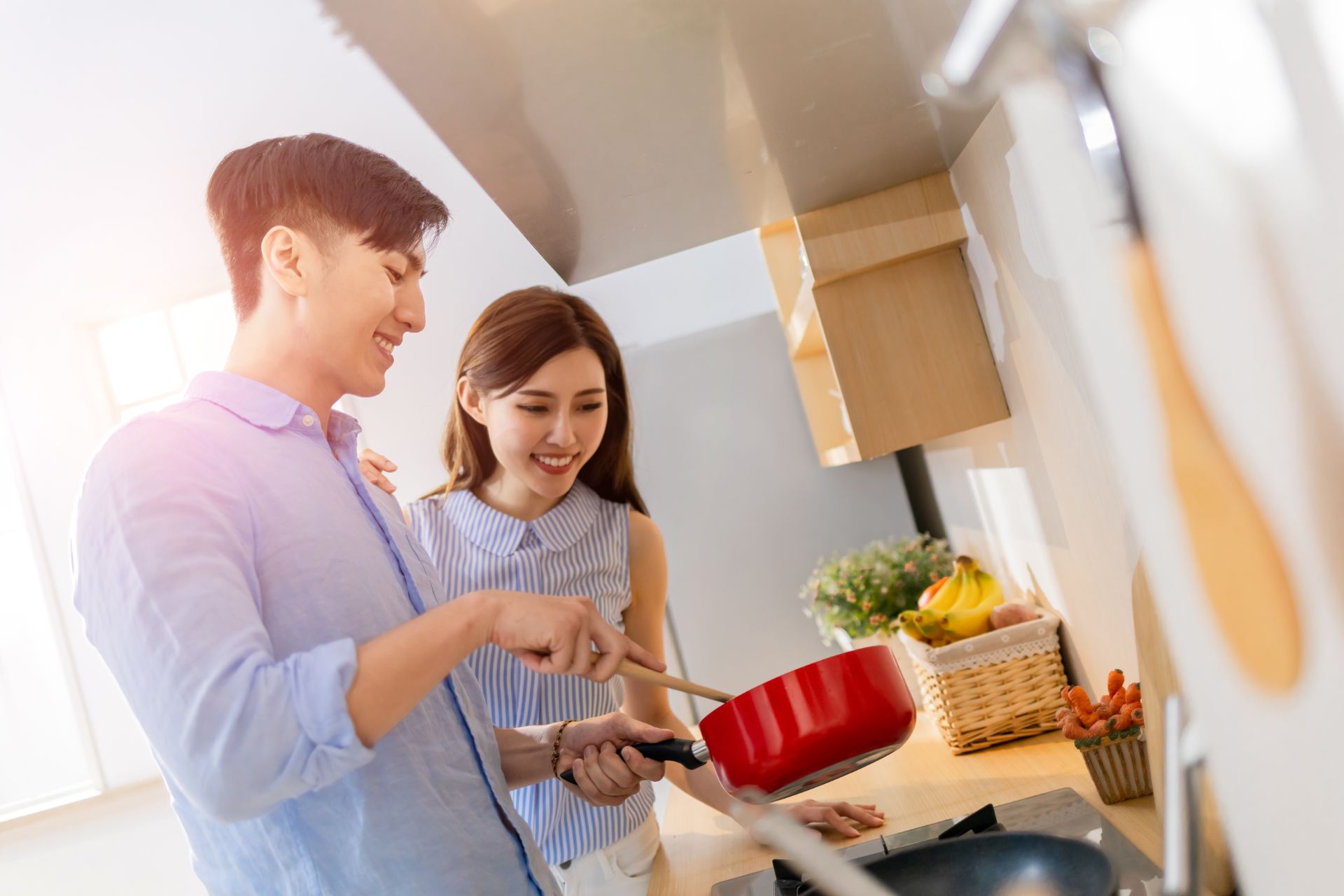 You can attend a cooking class together and learn how to cook a new recipe or a new meal. It is popularly believed that people bond over food, so this should work for you. If you decide on an art class then it's fine because you get to learn something at the same time or work on a project together.
Free Second Date Ideas
If you have exhausted your resources on the first date and you just want to spend time with that person again without having to break the bank, these are the perfect free second date ideas for you that you need to make that impression.
15. Have A Beach Day And Enjoy The Sun And Water
A beach date is always classic because it never goes out of fashion. As long as there is a beach there will always be a date because it's a wonderful way to spend time with that person on a second date.
On a beach date, there are a lot of things that you can do and it includes kayaking, running, reading, etc. If you need more beach date ideas, I have written a piece on the best beach date ideas that will leave the best impression on your date.
16. Explore A Bookstore Or Library Together
It costs nothing to go to a bookstore or a library together. It's a time to explore your interest in philosophy, government, or any other subject of interest. It is an amazing chance to steal one or two teenage kisses from between the book rows, read, and bond. It is one of the cheap second date ideas that will leave you satisfied.
17. Go Hiking Or Take A Nature Walk
Taking a hike or a nature walk is a perfect way to spend time with your crush on a second date. This is because a hike or nature walk helps you enjoy the good scenery, delight in the beautiful view of the environment, and when you reach the top, you are rewarded with a beautiful panoramic view of the town below.
Hiking or nature walking is a nice way to spend time with your date, stay fit, and show one or two masculine aspects of yourself.
18. Volunteer Together For A Local Charity Or Organization
It costs nothing to volunteer. All it requires is your strength. You need to make sure that your date is interested in volunteering in order not to create a bad impression on them. If it's something they consider noble and are up for, it is a time to give back to society.
Volunteering with your date increases your intimacy, you enjoy shared experiences, build new philosophies stemming from shared experiences, generally connect with other people, and connect more deeply with your date.
Second Date Ideas At Night
These second date ideas at night are cute and are perfect because they tend to leave both participants feeling special and loved.
19. Try Out A New Restaurant Or Cuisine You Both Haven't Had Before
You can decide to go formal or go casual but the aim is to try and enjoy something you both have not tried out before. It's the perfect second date idea because it's great a neutral ground for both of you to decide on meals, find out what you like and do not like, spark up conversations, and enjoy the shared experiences.
Ensure that your date does not have any allergies that might be part of the new cuisines.
20. Have A Picnic By The Beach Or Lake
You can go all out if you want to, at the same time, you can also make it as simple as possible. The rule is to ensure that there is a lot of good food, good music, good wine and you have good conversations, and that is more than enough to make an impressionable second date.
Also, you can skinny dip if you're up for it or if your date is up for it. This is impeccably one of the best late night date ideas.
21. Go Stargazing And Watch For Shooting Stars
Stargazing is always romantic. Imagine kissing under the stars, that's something that you definitely want to do with that person on a second date, and it's just the perfect moment for it.
Stargazing is the perfect time to show your date that you are pretty romantic, a time to regale her with the tales of the stars if you do know about it or just allow your date to educate you on stars and the popular Big Dipper.
Adventurous Second Date Ideas
These adventurous second date ideas will leave you in high spirits, bring your competitiveness out and stir up pure adrenaline. It is also a chance to enjoy some adventurous stuff with that person as a second date.
22. Visit A Local Arcade And Play Games Together
Something relaxed and adolescent is visiting a local arcade and playing games together. If your date is up for it, you could see your date's competitive side and truly appreciate them.
23. Take A Scenic Train Or Bus Ride To Explore A New Area
What if you have never left the boundaries of your town? You might want to take this opportunity to take a scenic bus ride to the next town and explore the area with your date. It's perfect and one of the cute second date ideas because it gives neutral ground for each person to build their opinion and have good conversations.
24. Visit A Nearby Botanical Garden Or Flower Show
If you love flowers then this is the perfect time to go on a second date to a nearby botanical garden and flower show. It is a great chance for you to learn more about flowers and generally spend a good time with your date, and don't forget the beautiful scenery that flowers always tend to give.
25. Explore A Local Zoo Or Aquarium
A local zoo or an aquarium is somewhere you definitely want to go if your date is an animal lover or you are an animal lover. Make sure this is something that your date is on board with and is willing to share the experience with you. Also, you can always take photographs as a way of creating memories.
At Home Second Date Ideas
These at home second date ideas are what you need if you want to feel in control by being in your space. It is a sublime way of showing your date how homely you are, how organized you are, and how domesticated you are. It's one of the indoor date ideas that guarantee the most fun.
26. Have A Themed Dinner Night At Home And Cook Together
A themed dinner is one of the romantic second date activities because it's a chance for you to bond with your date over food.
You can cook something you know how to cook very well and are sure to delight the taste buds of your date or you can decide to learn from a cooking class on YouTube and cook together. The focus is to have fun and the secondary focus is to impress your date.
27. Have A Movie Night At Home With Your Favorite Films
A movie night at home is one of the great second date ideas because you get the chance to binge-watch your favorite movie. It's a nice time to spend time with your mate and just get the feel of your date's thought process and interest.
28. Have A Game Night With Board Games Or Video Games
Wanting to see how good your date is at games? Critical thinking board games and video game sessions is a perfect idea because it just brings out all the competitiveness that you need to see out there.
It is one of the best second date ideas and a nice way to spend time with your date.
Final Comments On Best Second Date Ideas
These second date ideas are the best second date activities you can ever find anywhere because they are totally tailored towards making sure that you leave a good impression on your date for the second time and convince them that you are made of more. Many dates have applied this and it has helped strengthen their bond and score a third dates.
Which of these second date ideas are your favourite? I'd be reading them in the comments.
Pin this for later!