One important marriage advice for newlyweds that you must know as you begin your journey into a successful marriage with your spouse is this; you have the power to create compatibility in your relationship. No one goes into marriage with a whole knowledge on how to be a good partner. It is as you grow and spend time with your partner that you will begin to understand each other better.
It is in relationship or marriage with your partner that you will discover; each other's emotional needs, how he likes being treated in bed, his turn-offs, and also his favorite TV programs.
When you both come together to fulfill each other's emotional needs, and you are willing to do those little acts of love that count, and also look out for each other's happiness- you are creating compatibility for yourselves. This is an important marriage advice for newlyweds.
What Is The Best Piece Of Marriage Advice For Newlyweds?
The best piece of marriage advice for newlyweds is for them to trust and respect each other, and to always make sure to fulfill each other's emotional needs. Marriage requires team effort to work. As you expect to be treated with love and respect, you must also treat your spouse with love and respect.
Marriage is not a residence for psychos or lazy people or unstable individuals.
If you do not know how to speak kindly to your partner, have no personal hygiene, and are not keen on keeping your body clean and smelling nice, you have no business getting married until you learn to work on yourself.
Now, that is an important marriage advice for newlyweds! As you are in your honeymoon stage and having all the sensual adventures you and your spouse can have, also begin to work on your attitude issues and your body hygiene, as these will go a long way in keeping the sanity in your home. Do not become an additional responsibility for your spouse.
Another good marriage advice for newlyweds is to always have deep intimacy. Intimacy must be felt at all times in your marriage. Have a strong emotional and sensual connection. When there is intimacy in a marriage, communication flows, there is easy understanding, and lovemaking stops being hard work.
Check out these 6 proven ways to increase intimacy in marriage; in this post, you will find ways to restore and increase intimacy in marriage, which is an important marriage advice for newlyweds!
Words Of Advice For Newlyweds
Most couples tend to go into marriage without seeking marriage advice from marriage counselors or following marriage classes. You cannot always know it all. You need to know the importance of accountability, respect and trust in marriage.
And if you do not know the right questions to ask before you tie the knot with your lover, in this post 10 questions to ask before marriage– you will find super helpful tips that will prepare you and your partner on your new journey into marriage.
Now, here are some cute words of advice for newlyweds that will help you in restoring compatibility in your marriage;
The greatest gift you can ever give each other is support and ears that listen.
What makes a perfect marriage is a couple's willingness to work on their flaws and make their marriage become as peaceful and loving as they've envisioned.
Learn to communicate to one another in love and not in anger.
In marriage, your friendship continues, and in a more passionate way.
Be your partner's number-one cheerleader!
Do not let third-parties or in-laws direct the affairs of your marriage.

Spend time often together

and let the spark in your relationship grow.
Contribute to your partner's growth; morally or financially, whichever way you can.
Go out together, create happy memories, and fall in love with yourselves every day.
10 Best Marriage Advice For Newlyweds
Here are some helpful marriage advice for newlyweds;
1. Learn The Act Of Compromise
Compromise in marriage means you and your spouse coming together to make critical decisions, making financial plans and sacrifices that will create a balance in your marriage. The same way you would love your partner to make compromises for you, you must also be ready to make compromises for your spouse. It shouldn't be a one-sided effort.
You and your spouse will need to re-evaluate all personal schedules, preferences, movie time, and some other things just to see that you are both happy and comfortable in the marriage. This is one of the best marriage advice for newlyweds.
You used to enjoy sleeping alone on the couch, but now you're married, and your partner loves cuddles; you will have to make the bed as comfy as possible and spoon your partner to sleep!
2. Learn How To Communicate With Your Spouse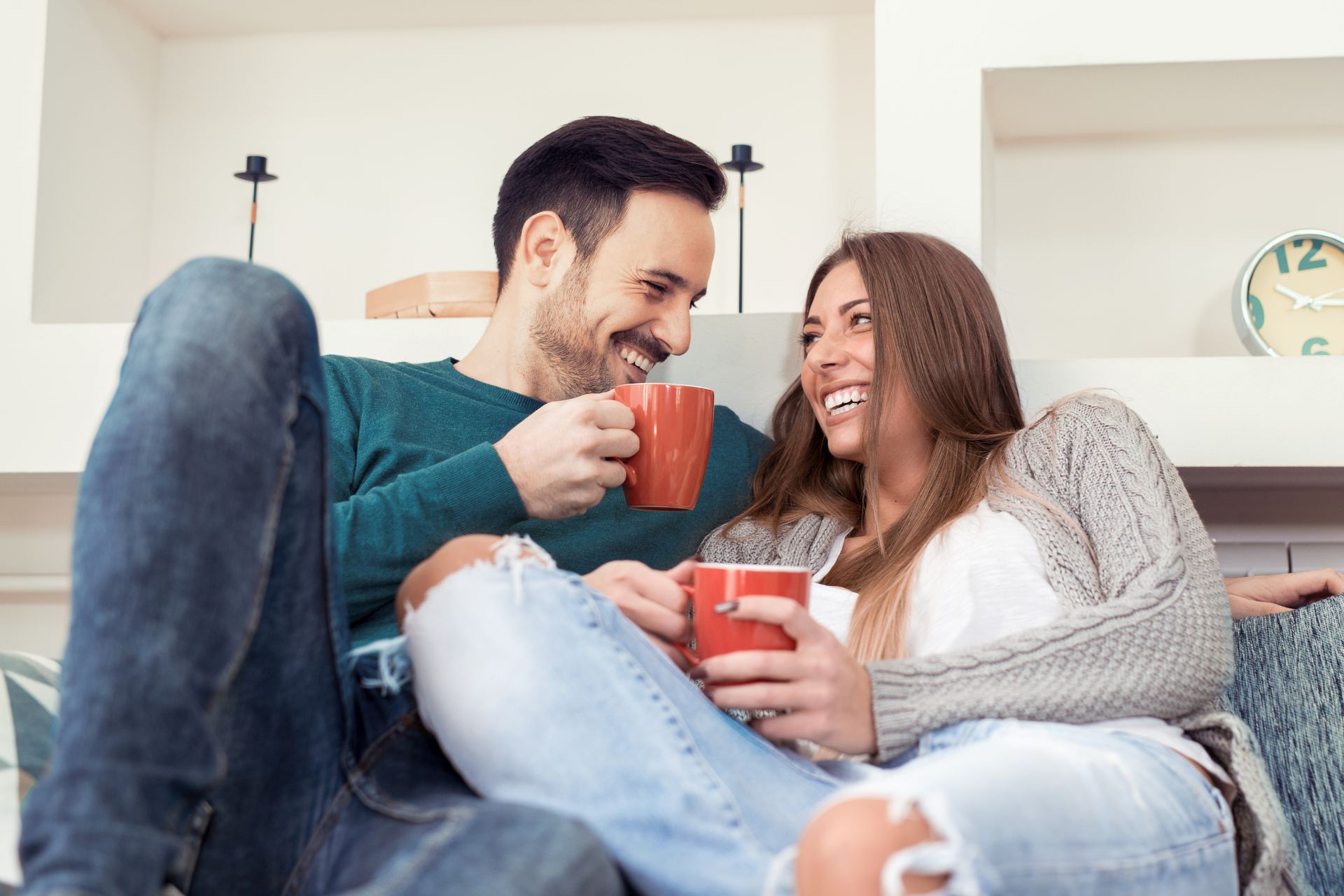 Good communication is a medium for bonding. Share thoughts and ideas, and be free to discuss anything together.
If you are in a long-distance relationship, make it a routine to always talk on the phone every day; call each other and talk about your day, the happenings in your life, talk about your relationship, too. This way, you keep learning about each other, understanding each other better, and building a strong emotional connection.
3. Tell Your Spouse How Much You Love Him
"Baby, I love you and you mean the world to me." Imagine hearing these words before you leave for work in the morning; you're going to be extra nice to everyone you will be meeting for that day.
Tell your partner you love him. It can be when he's cooking in the kitchen, you wrap your arms around him and say those words to him. It will give him a satisfying feeling of love, care and affection from you. This is an important marriage advice for newlyweds.
4. Create Happy Moments For Yourselves
Make it a habit to give your partner a hug and a kiss before he leaves for work in the morning. PDA should be a regular thing in your marriage. Do things that when you look back at, you smile satisfyingly.
Dates aren't only meant for singles- and having children shouldn't stop you from going out with your spouse to have fun. Ignite the little child in you! You can go for a bike ride together, go canoeing, attend shows together, or go sightseeing. And take pictures with your spouse whenever you both hang-out together.
The important thing is that you spend time together; it can be an occasional movie night with your spouse.
5. Learn To Say "I Am Sorry"
Whether it's a minor issue or not, you must be willing to apologize to your spouse when you are wrong.
Apologizing to your spouse earns you more trust and respect from him, and he sees that you are zealous in restoring peace and removing any form of misunderstanding between the two of you. This is a cute marriage advice for newlyweds, and as you make it a habit to say you're sorry whenever you are wrong, your partner will also put in the same positive energy.
And as your marriage progresses, you will find out that there will be little or no issues that will require your in-laws or religious leaders coming to your home to sort out for you. Saying "I'm sorry" helps you to live together in harmony.
6. Speak Kindly To Your Spouse
This is one of the best marriage advice for newlyweds. This is the least form of respect you can accord to your partner. Be mindful of your choice of words when you talk to your partner. Please pay attention to what your spouse tells you about, listen more, and make sure that you really understand what he or she says.
Do not yell at your spouse or use condescending words at him, except you are teasing each other and he truly sees it as a joke.
7. Accountability And Honesty Is Key
Accountability, honesty, and transparency; are three grounds that you must build your marriage on. You do not just wake up and do things your way without carrying your partner along. It shows zero regard for your spouse.
You want to go watch football with the boys, or you intend going to a club with the girls- your partner has to be aware of that. Even if you have to stop at some other places on your way back home, make sure you inform your partner about the development.
First of all, your safety is important, and informing your partner about your whereabouts keeps him or her at ease knowing that you are okay.
Secondly, being transparent and honest with your spouse makes him trust you more.
And lastly, accountability to one's spouse is not about being controlled or being lorded over; rather, it is about taking responsibility for your actions and being open with your partner about everything you do that affects your marriage.
This is an important marriage advice for newlyweds, and it creates trust in your union.
8. Show Support To Your Partner
– Believe strongly in your spouse and accord him some respect when he gives his opinion on things. That is regard.
– Make yourself available for him, emotionally and otherwise. Turning away from your partner when he tries to talk to you, or rejecting him when he tries to make love to you, does not show support to your spouse, and this is discouraging and will make your spouse withdraw from you until there is no closeness amongst you.
– Be appreciative towards your spouse, and do not show displeasure when he does things for you- no matter how little it may appear to you. Always encourage your partner, and let him be happy to do more little or big things for you.
9. Be Open To Each Other
Allow your partner to be free and open around you without fear of being judged or laughed at. Oh, yes, it's okay to challenge each other sometimes and have arguments, and joke around, but make sure you do not say things that discourages your partner from relating freely with you.
10. Lovemaking Is Very Important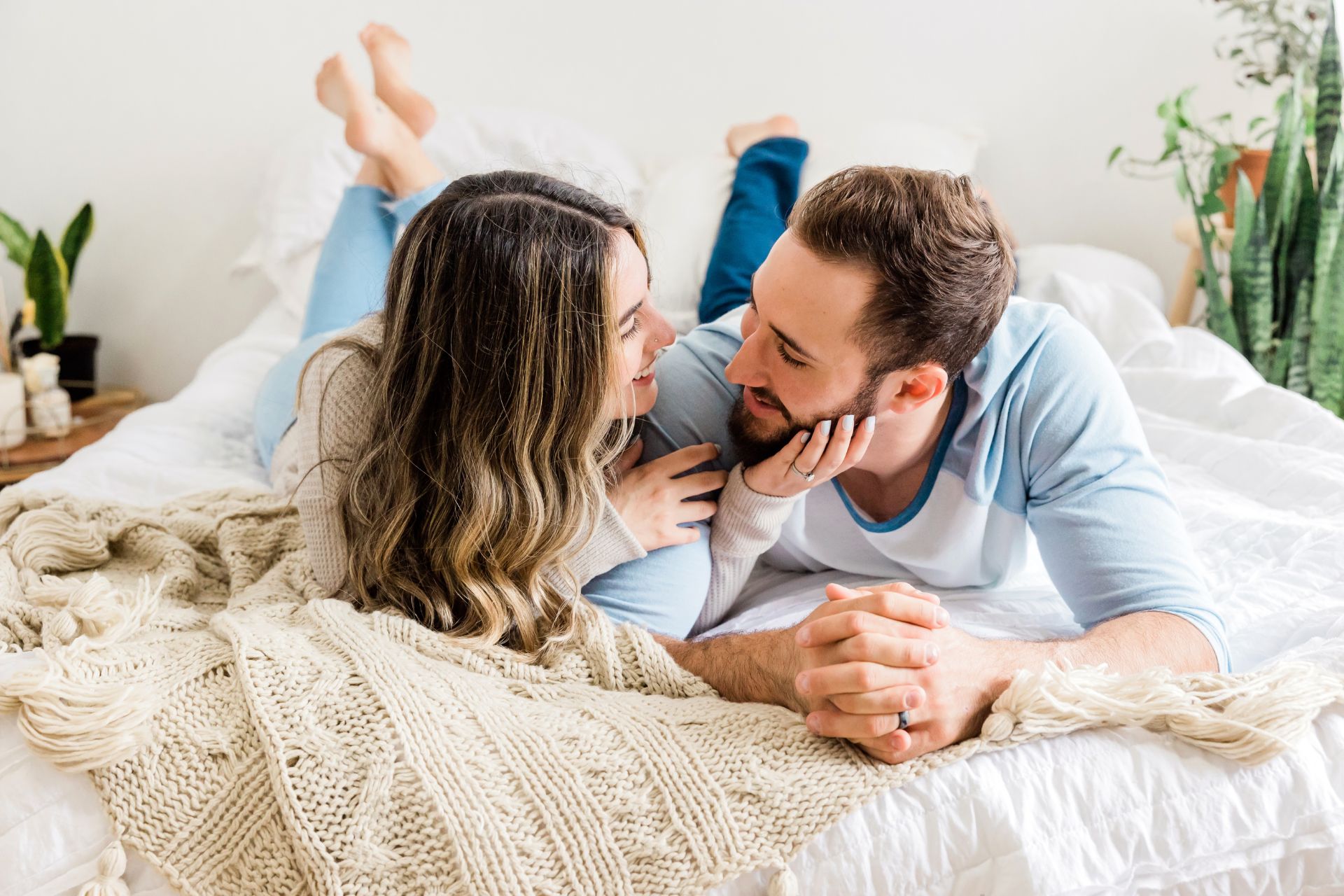 This is the best advice for newlyweds. Lovemaking is more than just making out. Lovemaking involves mutual affection, a strong emotional connection, and a sensational feeling. During lovemaking, there is a burning desire to bring each other to a mind-blowing sensual peak with strong mutual affection.
Do not turn away from your partner when he tries to make love to you. Please put your mind to it and enjoy it. You can initiate it, too, as a woman; scream that joyful sound into your man's ears, send him some crazy texts or a hot picture of you in bed. Know how to turn your man on and be crazy in bed for him. This cannot be overemphasized.
You can make love in the car while stopping on a journey, you can make love on the couch, in the kitchen, and even in the bathtub. Let your sensual life with your spouse be very much active and adventurous.
So, as you plan your lives together, go to work, and take care of the kids, also remember to make love to each other. This is a cute advice for newlyweds that will strengthen your love for each other as well as build a strong and lasting physical, emotional, and spiritual connection between the two of you.
All of the points listed in this article are very beneficial marriage advice for newlyweds that will help in sustaining your marriage and create a harmonious marital life for you and your spouse.
Final Words On Marriage Advice For Newlyweds
As newlyweds, you must be ready to sit down when needed to discuss financial, marital, or family issues together, as this will go a long way in making your union a success.
One more cute marriage advice for newlyweds is that; you must learn not to bring in third-parties and in-laws into the affairs of your marriage. A married couple must know how to communicate with one another and also be able to settle problems amicably among themselves.
Pin this for later!