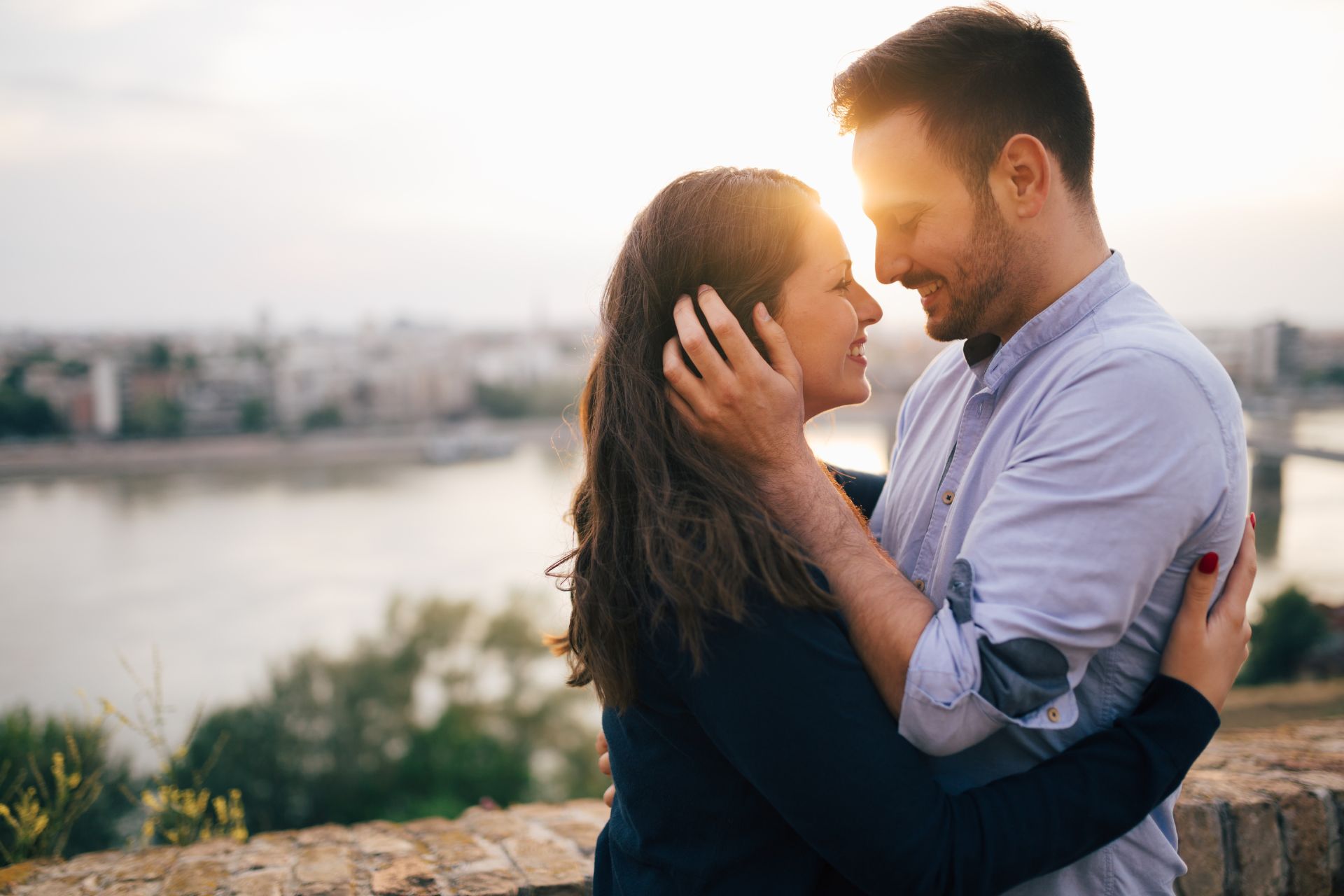 Can you remember how the butterflies danced in your belly when you walked down the aisle? The "I do's" and "happy after afters" you promised the love of your life? How do you feel now that you're looking for how to fall back in love with your husband?
Bad? Ashamed? Believe me, you shouldn't. That you're reading this shows that you recognize a problem in your marriage and are ready to make things work. This is a big step in the right direction!
I've been happily married for 23 years; trust me, it hasn't always been rosy. With 3 active boys to raise, a writing/content-creating career to pursue, and my successful side hustle, it was challenging to maintain intimacy with my husband at first.
Sometimes, we would get home from work bone-tired, but somehow, we found ways to stay attracted and committed to each other despite our hectic schedules.
So, be rest assured; you can make your husband fall in love with you again. Ready to learn how to make your husband fall in love with you again? Let's check my little secrets together!
Can You Fall Back In Love With Your Husband?
Regardless of what has happened in the past, love can be rekindled in a marriage. There are many ways to fall back in love with your husband, and they require open-mindedness, forgiveness, empathy, respect, kindness, and patience. You can make it work if both of you are ready to cooperate!
How Do I Start Liking My Husband Again?
You can start liking your husband again by thinking about the "good old days" and trying to see him in that light again. Look at him like you did when your heart was burning with desire for him.
Also, assess the situation that led to falling out of love with your husband. You didn't just wake up one morning and decide not to love your husband anymore, so what really happened? Was it something he did? When you can pinpoint the reason you drifted apart, it'll be easier to know how to fall back in love with your husband.
In the same vein, assess yourself. What part did you play in making your relationship with your husband fall apart? Be honest with yourself and do your part to become a better wife.
Becoming genuinely interested in his life is also how to fall back in love with your spouse. Initiate deep conversations that can build intimacy between you.
Most importantly, remember not to hope for the impossible. Understand that it'll take a lot of conscious effort to make things work. Don't expect everything to fall back into place at once. Unrealistic expectations only lead to disappointments.
8 Ways To Fall Back In Love With Your Spouse
Maybe you've lost the spark in your relationship or lost sight of what attracted you to each other. If you think it's possible to rekindle the flames of passion, your part is to learn how to fall back in love with your spouse and bring back the honeymoon phase in your marriage.
However, it's not enough to just learn these things. You must also be willing to put in the work to strengthen your relationship. Check out these surefire ways to fall back in love with your spouse:
1. Make A List Of Things You Love About Your Partner
Everyone has their good and bad sides, and we are all flawed in one way or the other. But, if you intend to enjoy a fruitful relationship with your husband, you should learn to focus on his positive sides and what you love about him.
So, list the things you find fascinating and attractive about your significant other and keep it handy. Doing that will help you see him more positively and make loving him again easier.
2. Reminisce About Old Times
Go back to the beginning. Think about how you started as lovers, the butterflies and sparks and sizzles of attraction. Think about all the nights you spent awake just to talk to each other, the sweetest things he did for you when he proposed.
Reminiscing on those beautiful memories is how to fall back in love with your husband slowly and surely. Fixating your mind on the good times you've had together will send signals of happy and positive feelings to your mind and associate them with your husband. Bit by bit, you will find yourself falling for him again.
3. Have A Tête-à-tête
No relationship can thrive without communication — effective communication. Truth is, you'll never know how to fall in love with your husband again if you're not ready to communicate and work your relationship out. Here's how to go about it:
Now is the time for the "tough" talks, the why's and how's that'll help you straighten out the rough edges. Although it might be tough to wade through, if you aim to learn how to fall back in love with your husband, it's worth it.
Assess The Situation Thoroughly
Ask all the questions that should be asked, the how's and why's. Talk about your mistakes and the parts you played in making your marriage go south.
Be Open, Withhold Nothing
Understand that this is a defining point for your marriage and don't hold back. Let your husband know your feelings have changed, but you're working towards reviving them and growing as a couple.
Regardless of whatever might have caused the breach in your relationship, this is the time to reinforce your values as a couple, not blame each other for mistakes you made in the past.
Take turns to speak and listen to each other with open minds. Even if you disagree with what your husband is saying, stay level-headed.
Don't Talk Over Each Other
Don't rush. Take your time. Give each other space to air your opinions.
Now that you've spoken about what happened and your roles in tearing your relationship apart, what do you intend to do better? If you're serious about learning how to fall back in love with your partner, don't make these resolutions lightly. Write them down.
If you can't seem to come to a reasonable agreement, try bringing an "outsider" into the mix. It could be either your parents, a trusted friend, or an older person you respect. You can also consider visiting a marriage counselor to help you define the situation better and find a solution.
Communication paves the way for understanding which is one of the essential ingredients for greater intimacy in a relationship. When you're on the same wavelength, learning how to fall back in love with your husband will be easier.
4. Spend Some Time Away From Each Other
Absence is also a powerful tool that can help you straighten out the rough edges in your relationship. So, talk about it and choose a duration to stay away from each other without reaching out.
Not only will the absence make you miss each other and value each other's presence, but it'll also give you ample time to reflect on the state of your marriage and how to fall back in love with your husband again.
5. Go On A Vacation Together
Spending time away from each other can build fondness, but spending time together can seal the bond. Going on a vacation together is a good way to bring you closer to each other so you can achieve a stronger connection. You can use this time to work your charm and make your husband fall in love with you again.
Going on a vacation together can increase the time you both spend on shared activities because you'll have only each other for company. Check out these romantic activities for married couples you can do together.
6. Create And Maintain A Talk Ritual
One of the ways to fall back in love with your partner is to adopt a talk ritual. A talk ritual is simply a routine that involves a specific time for you and your partner to discuss important things affecting your lives and relationship.
If it seems awkward or difficult to choose a suitable topic, these conversation starters for couples will inspire you on some key topics to discuss as a couple.
7. Be Intentional About Romance
Romance is one of the pillars of a fulfilling relationship. In fact, romance in a relationship is like oxygen! If you aim to learn how to fall back in love with your husband, you should be intentional about romance. Here are some powerful tips to romance him deeply:
Up Your Game In The Bedroom
Learn spicy lovemaking moves and get your freak on. Intimately satisfied couples are happy couples!
Romance isn't just about lovemaking. It's also in little affectionate gestures, like forehead kisses, cuddling, and sending romantic love messages when he's at work to let him know you're thinking about him.
Shower Him With Compliments
Men also love to feel cherished and wanted. Check out these compliments men want to hear way more often.
Take on romantic morning habits to create a strong relationship with your partner. Do these things every day and your bond will wax stronger!
You can also ask him out on dates and shower him with gifts. These intentional romantic tactics would fan the flames of love between you, and that's how to get your spouse to fall back in love with you.
8. Do New Things Together
Bringing some innovations into your relationship is also how to fall back in love with your husband. For instance, listen to relationship podcasts together, create a playlist of your favorite love songs, and redecorate your bedroom! Doing things together would help you build trust and foster a deeper connection.
Final Words On How To Fall In Love With Your Husband Again
Understanding how to fall back in love with your husband is key to igniting the passion in your marriage. Your loving intentional efforts to fall back in love with your husband would encourage him to love you back, and you can succeed in lighting up the love candle in your lives once again.
However, note that it will take time. Be patient and kind to yourself. It may get frustrating at some point, but don't relent; do what it takes to save your marriage.
Pin this for later!