Great relationships require time and investments. They don't just evolve or become good or bad on their own. You must be doing something to improve it or do nothing and watch it suffer for lack of care.
Everyone longs for super great relationships but it could just remain a wish if you don't do something about it. Since we need to put some effort to make our relationships great, we will be looking at how to build a strong relationship.
As individuals, there are daily routines we stick to that have almost turned into a ritual. By this, I mean that there are activities we engage in daily and we just discover they have become a part of our day.
We will be taking a peek into some couples morning routine that will make connecting with your spouse on a daily basis very easy. How can you begin your day with your spouse?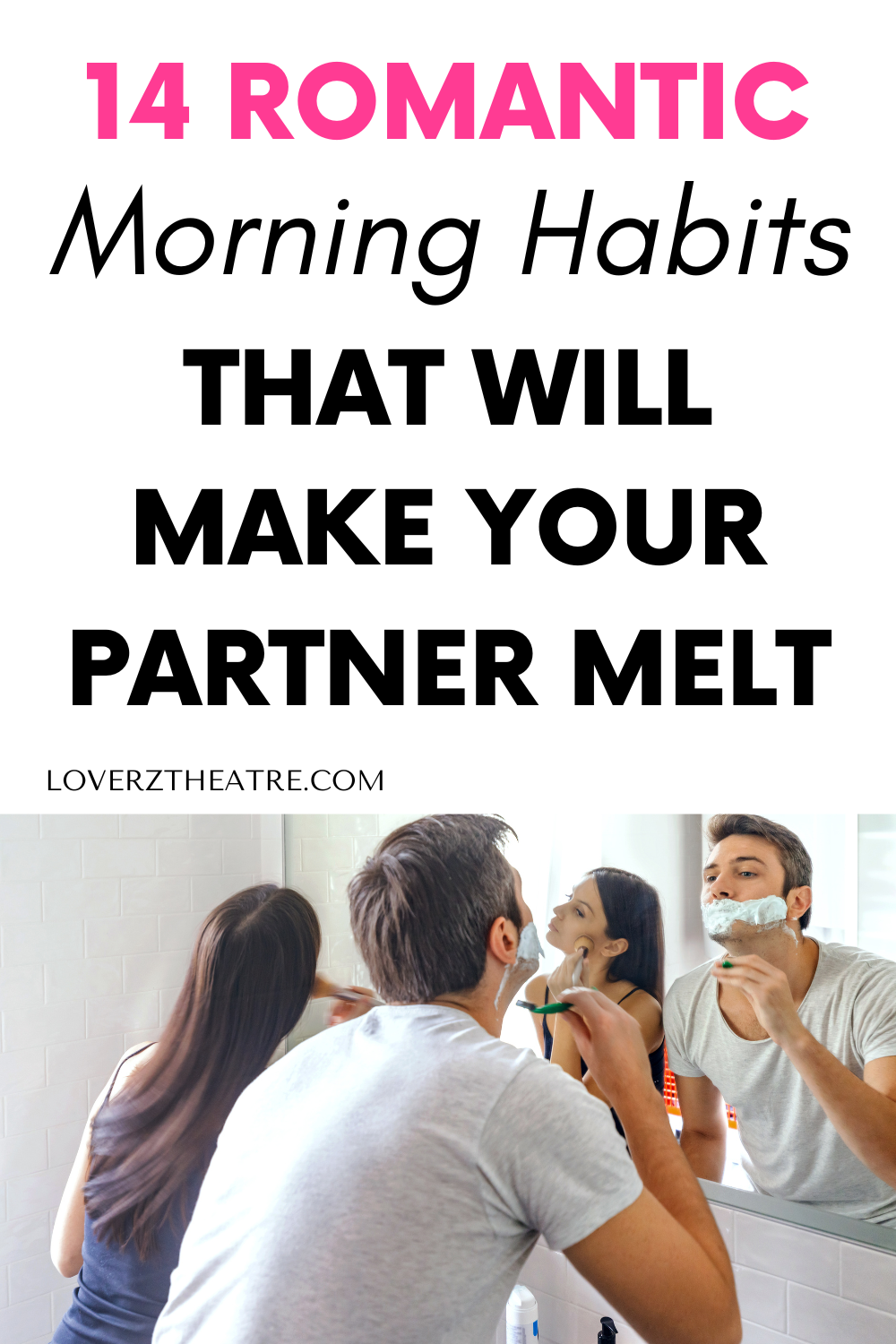 1. Going To Bed And Waking Up Early Together
This may not always be possible as you are different individuals with different schedules but you can always work at it and you will be surprised to see how great this can affect your relationships.
You can agree with me that going to bed early helps you get enough rest and also helps u wake up with the strength to face your day.
Going to bed with your partner will encourage a certain bond whereby you know you're not alone. It will also help you have some cuddle time and get intimate before you drift into dreamland.
It will also give you ample time to spend with your partner before bedtime and in the mornings also. This way, you can assist each other with some chores.
Not spending quality time with your partner could cause a strain and open the door to infidelity but being able to work on your schedule to create time for each other could help build a stronger bond and close such openings.
Spending time with each other also keeps them in your mind always which will create a pull towards them.
2. Say A Prayer Together
Waking up together is great and you could take it a little further by studying or saying your prayers together before you get busy.
This is one of the ways on how to build a strong relationship with your partner. It's morning and the day is still very young and quiet, you can take advantage of it to meditate, say your affirmations and also plan for your day.
This is when you can share your thoughts and plans with your partner and also ask for their contribution. You are yet to face the stress for the day so you can think up great ideas on whatever endeavour you have for the day.
Meditation helps you prepare your body and mind for the day. It clears your mind from mental stress and helps you freshen up. Remember your life isn't about work only as you have a partner, it helps foster a better relationship with your partner.
It will reduce stress and reduce the transfer of aggressions which will also make you experience less conflict with your mate and enjoy a peaceful and happy relationship.
Meditation will also make you a creative thinker, problem solver and solution giver. It will help build stamina and also connect well in bed with your partner especially when your meditation is done in the morning.
You will enjoy the whole day as it will help you concentrate better as you have already gathered and put together your thoughts earlier in the day. Meditation prepares you for the day and fine-tunes your mood also to give your best.
3. Take A Shower Together
This is one of the ways on how to build a strong relationship. Getting naked and not ashamed with your partner in the bathroom. This may not occur all the time but you can try including it into your routine.
A good shower after a workout session together could be fun. While you are getting rid of germs and dirt you are also enjoying the company of a loved one who could help you lather up also. Doing this helps you prepare for the day on a clean note and gets rid of smell and sweat.
4. Touch Each Other
This could be a hug or even some cuddling with your partner when you are in bed or not.
Touching your partner has a great positive effect. It tells them they are needed, loved and cared for. It eases stress, makes them happy, helps their self-esteem and also builds their self-confidence.
Want to know how to build a strong relationship among other things? Hug your partner as often as you can, it will help keep intimacy alive. It's so easy to get used to seeing and being with your partner always that you forget to touch each other.
For some couples, touching only occurs when it's time to get down and after that, there are no avenues to feel your partner. This isn't nice at all as not all touching ends in lovemaking, a hug means a lot to your partner. For partners with low intimate drive, it could be a great stimulant and if done regularly will help them long for such moments.
Can you try touching your partner before getting out of bed today or make a routine out of hugging each other before leaving for work and doing same when you return home?
Sometimes even a light massage, thumbs up or a hi-five could put some spring in the feet of your lover all day. Give it a try. Are these the only times you can touch your partner? Definitely not but you could create a routine out of it.
5. Work Out Together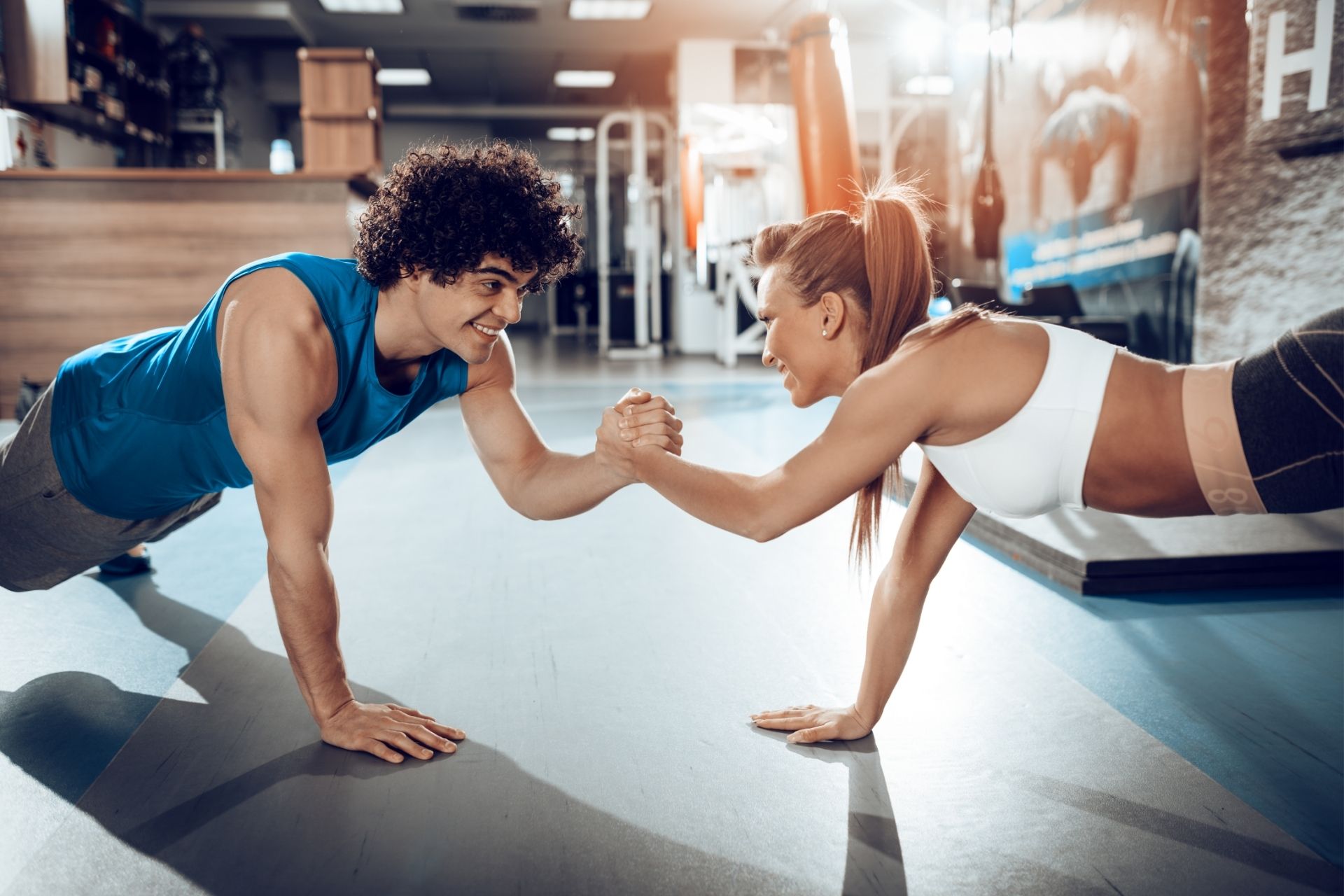 Couples who spend time working out together have the opportunity of doing several things at once and also helps them achieve a lot.
They are not just working out but have time to talk, play and laugh together. They are seizing the opportunity to improve their health and wellbeing. They are creating memories also.
Working out together isn't limited to skipping, using the treadmill or even jogging, you can engage in a few minutes walk together.
Walking with your partner helps to bond, act as a partner whom they are accountable to for their progress. It helps you keep fit and stay healthy, burn calories as you sweat and also helps you learn more from each other while you engage in exercise together.
You may say I can't go out for walks but you can dance to some music at home for a few minutes before setting out to work and where you can't do it daily, you can do it on the weekends.
No doubt as you grow, you tend to age, engaging in exercise can help me age slowly while you improve your relationship with your partner as your mood will be greatly improved and you will have great strength and stamina to face your day and also help improve your efforts on how to build a strong relationship.
6. Try Making Love In The Morning
These may not happen every morning but can be included in your couple's routine. Why should you engage in lovemaking in the morning? It builds your bond, makes you think of your partner and miss them while you are apart, it helps you create memories, can be seen as a means of working out too.
Morning love making is really more fun and fulfilling. Your body gets all the rest it needs all night long and also you are basically at your prime in the morning.
Plus, you are already lying down in your bed with the barest obstacles which make things easy. It helps reduce stress, prepares you for the day and helps lighten your mood.
What else could make you feel and look good besides having the best of times with your spouse before showing up at work? I don't think there is any.
7. Do Some Light Chores Together
It could be preparing breakfast together, picking your outfit for the day, taking the trash out or even making the bed together and setting the house in order before leaving.
This may not sound important but doing this could lift your mood as you know you will return to a neat and well-arranged apartment at the close of day.
Having your house scattered could make you feel grumpy or even less prepared for the day. It could have an effect on your mood, self-esteem and preparedness for the day.
Knowing that you accomplished or achieved a feat as little as it may seem early in the morning, sets you up for success and wires you up for more wins.
8. Learn To Say I Love You
Most couples find it difficult to use words of endearment for each other and also finds it more difficult to say I love you to their partners.
This may not be easy especially if you have been together for a long time but saying it intentionally until it becomes a routine can do the magic.
Most couples make the mistake of thinking that their spouses are undeserving of their love because of their attitudes forgetting that they are not perfect either.
There will always be something to love about them. It's best we focus on their strengths and search out something that keeps us attracted to them. This is where loving our spouses intentionally comes in. Showing them love will make them be better spouses to us also.
9. Tune Out The World
Creating time for our mate may not always be easy amidst work schedules and other things seeking our attention, but if your mate means a whole lot to you, you will create time to make them feel loved.
Creating time may mean you may not hang out with the ladies or your guys so you can hang out with your boo, it may mean putting off all electronic devices as soon as you get home and put your phone on silent or flight mode so you can give them undivided attention.
This in itself is a gift of love that shouldn't be taken for granted. These times could be used for cuddling or even making future plans together as you enjoy each other's company.
10. Show Deep Care For Each Other
Don't get into the routine of the normal "how are you or how was your day" kind of talk.
Show your partner that you care about them a great deal. Notice their moods and try to see what could be responsible for it, look for ways to help them look and feel better.
Make it a daily routine to take a good look at your mate to be sure they are doing fine even if they say so. They may have gotten used to saying the word "fine" but may not even mean it. Seek for little things you can do to make each other happy daily.
11. Endeavour Not To Leave Each Other Angry
It's possible that some little cat fight could arise before you leave for work, make sure it is sorted out before you part ways for the day else it will succeed in ruining your whole day.
Leaving each other happily in the morning carries you into your day and keeps your mood in check, you could feel like you are walking on sunshine but leaving angry could ruin your entire day.
How to build a strong relationship largely depends on how patient you can be and how much you can forbear. Your days will not always be filled with sunshine, some days will feel tough, love will help you calm your nerves.
12. Grab A Kiss And A Hug If Possible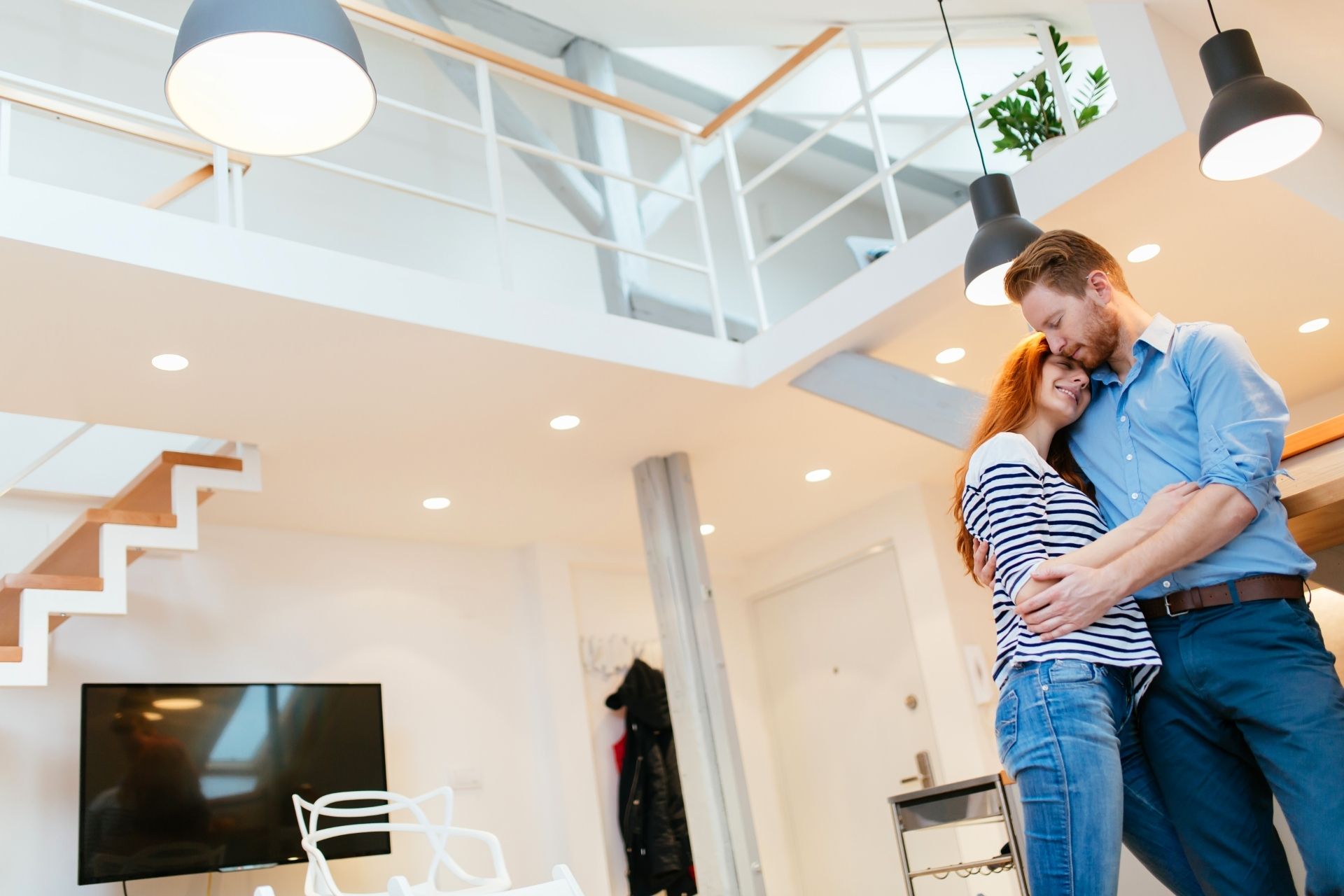 If you don't drive to work with your partner daily or you go your separate ways, you could include a routine of saying something special before they leave. It could be complimenting their look, helping them splash on some perfume and also grab and kiss before you leave.
13. Express Gratitude
Remember an act of kindness your partner showed you a day before and express gratitude. Show appreciation and tell them how much they mean to you.
This is one beautiful way on how to build a strong relationship. Be grateful and show it. You don't know who wishes to be in your shoes. Never take your man for granted.
14. Add Your Routine
Sounds funny I guess, I know you have your routine that I've failed to mention here, you can as well add yours here by letting me read it in the comments section.
Learning or knowing how to build a strong relationship with your mate won't do you good if it remains head knowledge without practice.
Pin this for later!