We all need mentoring to make our relationships successful. Those who got it right did so because they had access to information and resources which helped them get through rough periods in their relationship journey. Relationship podcasts are great platforms for couples to get help through podcasting to resolve their relationship problems.
Relationship podcasting is not limited to single, dating, or married, but for everyone who needs some advice on dating, getting over hurt, romance, and building great relationships that can survive for the long haul.
For those of us who are single, relationship podcasts will help you understand human relations, which can improve your dealings with family, friends, and colleagues at work.
It is super normal for couples to fall out on certain things in a relationship. Is your love life a mess? Or is your marriage on the verge of crashing? Then you are in the right place.
Also, you get to hear inspiring success stories of couples who used to have it bad but came out stronger. And, if you find yourself repeating the same dating mistakes over and over again, then these best podcasts for relationship advice may be worth listening to.
Best Relationship Podcasts For Couples
1. IHeartRadio
Are you going through real problems that have become depressing? Those who are heartbroken become really great at mending others. Heart Radio, one of the best relationship podcasts, is hosted by Jo Piazza, who interviews couples who have gone through circumstances and come out better and stronger.
Stories of survival, recovery, second chances, reunion, and bouncebacks will awaken hope within and add some springs to your steps, knowing that it is not yet over with that relationship until it is over.
2. Love Life Connection
With our best podcasts for relationship advice, Love Life Connection, you can't go wrong. The host, Veronica Grant, shares from a place of knowledge and deep understanding because she had had a rough experience attracting emotionally unstable and unavailable men, having spent years in unnecessary pain over undeserving guys.
She almost gave up on the subject of love until her mind opened up to a new perspective on relationships. Love Life Connection is the way to go if you want a new perspective on love and relationships. She talks about using her own unique experiences to solve genuine problems.
According to Veronica, it is not about fixing yourself but loving yourself enough to become your own best partner and create a wonderful life that someone else desires to be a part of.
3. The Anatomy Of Marriage
It is not unusual for couples to fight and argue. It is a sign of familiarity and closeness to your partner because you will likely not fight and argue with a stranger.
The anatomy of marriage is an excellent relationship advice podcast for couples who need help pulling through the decay their relationship has become. Hosts Seth and Melanie Studley focus on several marriage topics that will benefit married couples.
The episodes air for 30 minutes and focus on breakup, raising kids, lovemaking, roles, confessions, relating with others, and more. Are you dealing with problems in your marriage? You will find this relationship advice podcast helpful in your quest for healing.
4. Hitched
Having been married, Steve Cooper must know one or two things about marriage that will help other married couples. Hitched was nominated as the top 5 best relationship podcasts, hosted by Steve himself, the editor-in-chief of Hitched magazine.
Recent topics covered are, how childhood trauma impacts boys and girls differently, putting on the pounds after marriage, determining the right time to have a child, whether or not good lovemaking equals a happy married life, and is there a marriage gene?
5. Better Conversations On Money And Marriage
Money matters is one of the biggest reasons for conflict and divorce in marriages. Thus, it has become vital for intending and already married couples to become financial savvy through a commitment to a lifelong financial education.
The Hosts, Derek and Carrie Olsen, teach tips about money management, discussions on savings and spending among couples, who brings in more, and everything in between.
Better Conversations on Money and Marriage is an amazing relationship advice podcast that centers on money issues from which you and your partner can listen and glean financial wisdom.
Among other things, you will learn how to become more financially transparent with each other and subsequently improve your family life.
6. Relationship Alive
Relationship Alive is unarguably one of the best relationship podcasts couples with troubled relationships and at the brink of divorce should listen to.
The host, Neil has interviewed guests, some of whom are relationship experts who share their personal experiences in their relationships. They talk in-depth about issues couples struggle with – from infidelity to lovemaking to divorce, change and jealousy.
Neil leaves no stone unturned as he goes deep secrets areas nobody wants to talk about. The guests discuss solutions to solving relationship troubles and moving from breakup to new beginnings.
Some of their recent episode topics are "how to keep children from wrecking your relationship, why and how to get better at conflicts, rebuilding trust during crisis period, start your day with being OK, and countless more that are 30 minutes to an hour duration.
7. Savage Lovecast
Savage Lovecast is one of the popular best dating and relationship podcasts launched in 2016 by Dan Savage, America's only advice columnist. He talks about lovemaking and politics.
The podcast has been around forever and holds the confidence of listeners who call in with their questions. Dan is down to earth and holds nothing back as he answers questions and talks frankly about lovemaking.
8. Confessions Of A Terrible Husband
Many of us have made mistakes in our relationships that we are not proud of. This is one of the best relationship podcasts husbands should listen to on how to solve a problem caused by bad behavior.
There are moments we must be sincere with ourselves that we did cause the issues in our relationship. The solution is not to get stuck in the guilt but to accept responsibility and take the right steps to correct the wrong done to your partner.
Nick Pavlidis hosts this marriage podcast and interviews real people sharing their personal experiences. There are episodes like "What if you are not the problem in your relationship?" "Improving a struggling marriage," "the husband code of conduct," and so many more that vary between 15 minutes to an hour.
Confessions of a Terrible Husband is a relationship podcast that helps fix the problem, counsel husbands who had been horribly bad to their wives and help restore broken relationships. And for those who want to start afresh, do the right thing, and commit yourself to take personal responsibility for working on your relationships.
9. Modern Love
Everyone has a unique story about their love experience, which we can glean something from. Modern Love relationship podcasts featured famous television stars like Kate Winslet, Jake Gyllenhaal, Angela Bassett, and others.
The guests share personal stories of romance and love, loss, and how such experiences had impacted them, so we cannot take their words for granted on our own personal love issues.
It sounds interesting to read about or listen to the celebrities share their love stories and experiences and see how they handled difficult situations in their relationships. You might pick up one or two tips from their stories which might be of help to you.
10. One Extraordinary Marriage
Listening to successful and experienced married couples talk about marriage is an opportunity married people should not take for granted.
Tony and Alisa DiLorenzo have been married for 23 years now, which means they have deep insight into the secrets to a happy marriage. They can give frank advice not because their marriage is perfect but because they have gone through deep marital issues and overcome them.
They have survived debt issues, trust issues, and communication challenges. Now, they help other couples navigate through their challenges. This is our top best podcasts for relationship advice. And really, Tony and Alisa are worth listening to.
11. Where Should We Begin?
Another great relationship podcasts for couples, Where Should We Begin is a place for everyone looking for relationship advice to listen to.
No matter how long you've been dating or married, sometimes, things become so bad that it becomes difficult to speak out about what is going on in your mind. This can cause a lot of conflicts because the lines of communication are broken, and you both can no longer understand each other.
You have the opportunity to listen to relationship expert, Esther Perel, and get to hear from 10 guest couples who share their love stories and individual situations. Subjects that cause quarrels in relationships are tackled. There are episodes like "Burdens of the family," "When I am Manic I cheat," and more.
12. The Bounce Back Podcast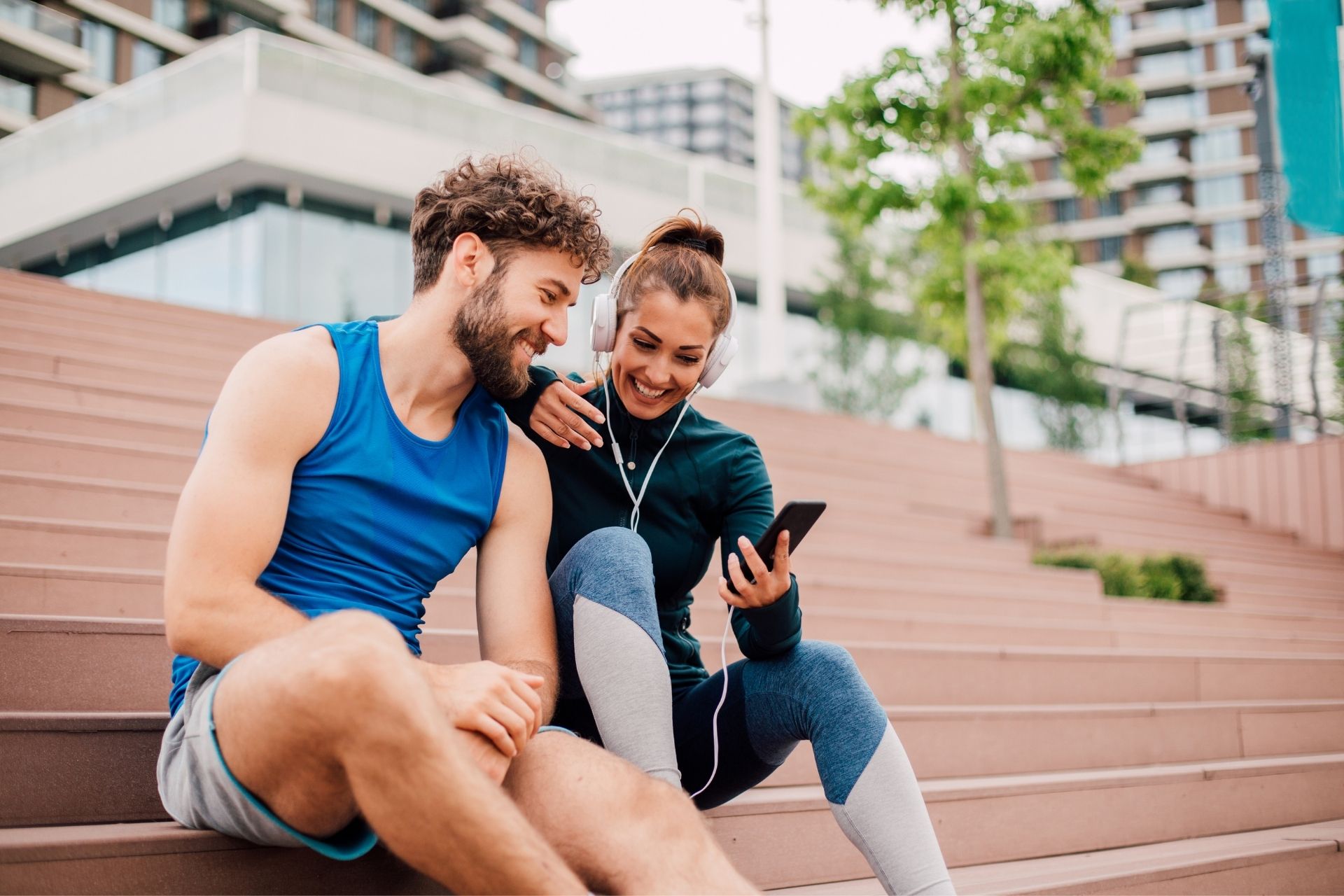 Couples waste time arguing on unimportant issues and we all have gone through series of embarrassing fights we are not proud of. In such moments, we need someone to bring us out of such ridiculous situations and offer good counsel on avoiding such in the future.
One unique relationship podcasts that would help through that situation is The Bounce Back Podcast, especially if you and your partner are constantly bickering over everything. Laura Yates, the host, shares true-life stories that are inspiring and funny that couples would find helpful.
We need someone that will help us bounce back into reality and take our focus away from the unimportant things we allow to steal our love.
13. Love Is Like A Plant
Love on its own cannot survive; it needs to be nurtured and groomed like a flower that can blossom.
According to one of the best relationship podcasts you can listen to, the ingredients that water love are trust, friendship, good communication, and great lovemaking. Ellen Huerta and Sarah May B share with listeners how to keep the love flower in their relationship alive and not die.
They discuss topics such as toxic habits that cause love to wither, how lovemaking makes love grow, cheating, and so much more that will help couples nurture a healthy relationship. Each episode has a duration of 15 to 30 minutes and is quite interesting.
Final Thoughts On Relationship Podcasts
A lot of couples don't know how to handle the most trivial relationship issues but I can assure you that the above-mentioned relationship podcasts will go a long way in guiding you and your partner on how to have a healthy relationship.
Which of these relationship podcasts have you listened to? I'd be reading through in the comment section.
Pin this for later!