Romance is as old as sand. Have you ever wondered how life would be without romance? Drab and colorless, you guess. Romancing a man is doing things that make him loved, appreciated, and special.
Also, to keep your relationship alive and exciting, you need to know how to romance a man. Romance connects couples and keeps them glued to a deep level of intimacy, as it differentiates a relationship from mere friendship.
Against popular beliefs, men also enjoy romance, though they try to deny it by acting macho. Men enjoy being loved, wooed, and showered with lots of attention. They will likely not verbally ask about it, but they crave it and appreciate it.
Romance is essential for a healthy relationship as its lack brings an end to a union. Romance is the natural way of expressing love in a union and cannot be forced. It is the fire that keeps a room warm and inviting. And when the fire ceases burning, that is when problems rear their ugly heads in a relationship.
How To Romance A Man Deeply
Are you thinking of how to romance a man deeply and keep your relationship alive? Then, these 15 powerful ways to romance a man is highly recommended.
1. Snuggling And Cuddling
It is expected that females love caresses, snuggles, and cuddling, but you will be surprised that men love them too. Men take pleasure in touches, kissing, and cuddles, and this is a great suggestion on how to romance a man deeply with hands in bed.
While in bed together, move close and snuggle. You can lovingly place his head on your chest and hold him in a tight embrace as if your life depends on it. Wrap your hands around his neck, massage his back and brush through his hair with your fingers and other sensitive parts of his body.
Please don't limit the cuddling to the bedroom, do it anywhere and everywhere, in the car, at the cinema, and when you take walks together.
Drive him crazy with a romantic and intimate hug from behind. Let him know that you think the world of him through your eyes, fingers, hands, and body. You will soon have him eating out of your hands and wanting more.
2. Send Him Romantic Notes
Men also have feelings and are overwhelmed with an unexpected romantic note left for him in a most thoughtful way. Wants ideas on how to romance a man? Then, leaving him love notes would stir up tender feelings within him.
A text message is great, but this is deeper. Be creative on where you place the notes, such as in his suit pocket, his pant pocket, in his shoe, in his notebook, on his car window, on the driver seat of his vehicle, and on his computer. Imagine the smile on his lips as he stumbles on these notes.
And for those who are married, this is one of many creative ways to romance your husband.
If your routine involves getting out of the house before him, or in whatever way you can pull this off, write touching words from the depth of your heart, something uncommon, not a cliché, that shows he is on your mind. And leave it where it will be easy for him to see it soon.
3. Give Him A Massage
Who doesn't love a massage? Who does not enjoy the gentle kneading of skin and muscles by soft loving hands? Wondering how to romance a man?
Giving him a warm massage is one of the most fantastic romance tips you can think of. Most men are rather timid and may not tell the women in their lives what they really want in bed. But that should not stop you, especially if you observe tension all over him. Get to work and give him a deep massage starting from his shoulder to his back and neck.
Massages also lead to other exciting things and are an absolute giveaway on how to romance a man with hands. And who knows? You might also get a message that will warm your senses.
4. Public Display Of Affection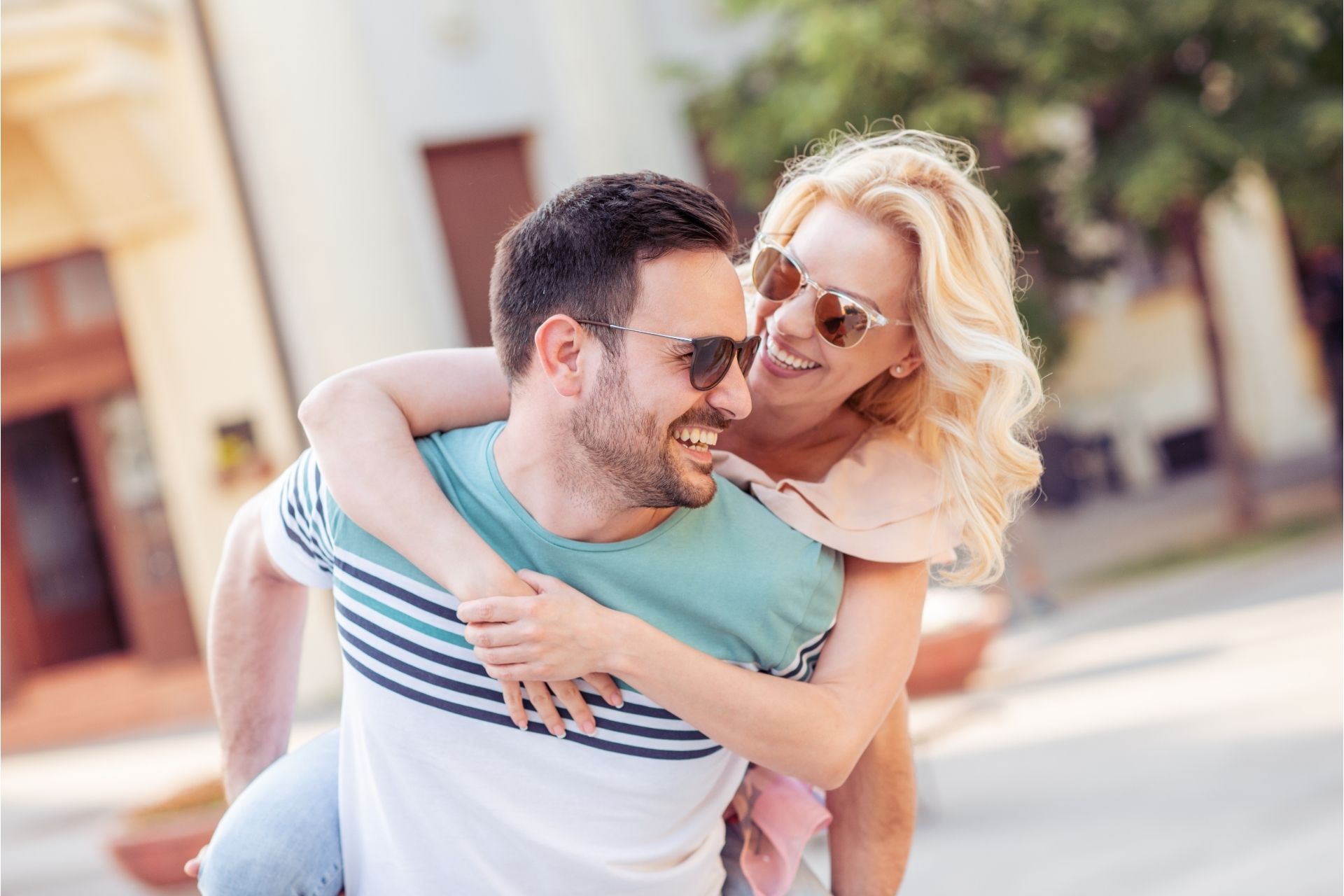 Are you concerned about how to romance a man deeply and keep him thinking about you? Public display of affection is the way to go.
Some men may not feel comfortable about this, but you can get them accustomed to it by starting with light strokes of touch on his neck and a tender pat on his back every now and then. But do not overdo it, in case it turns him off. But if your man loves you showing him love in public, then go ahead and do it.
You can start by stroking his beard, planting an unexpected kiss on his lips or cheek, wrapping your hands lovingly around his mid-region, reaching for his hands, and holding it. Watch his reaction so that you can know when to pull back.
You can also wear matching t-shirts, blow him raspberries before a watching audience, and revel in the love you both share.
5. Deep Conversations
Couples should endeavor to create talk time about their future plans, current challenges, aspirations, career options, goals, paying off debts, when to begin a family, how many kids you both intend to have, and financial decisions. This is also a great way of how to romance a man.
Men appreciate partners who are flirty and romantic and have a positive impact on reaching their life goals. So, please put on your thinking cap, sit him down in a relaxed atmosphere, and have that deep discussion. He will be thankful that fate brought unto him a resourceful partner.
6. Cook His Favorite Meal
There are many routes to a man's heart, and cooking is one of the creative ways to romance your boyfriend. You will be shocked to know that men are drawn more to a partner who is also homely enough to cook his favorite meal in addition to being beautiful.
Everyone needs a balance in their relationship with a partner who knows how to balance being romantic, flirty, and with some home-keeping skills. Don't forget to add some fine wine, and your man will definitely be wowed.
7. Surprise Him With A Gift
If you are searching for some romantic tips on how to romance a man, then giving a surprise gift is a good one. You don't have to give an elaborate gift, but a simple gift he might appreciate and convince him that he is always on your mind.
Gifting him a small token of your love when he does not expect it will definitely melt his heart for you; afterwards, who does not want to be pampered. And this does not have to be during his birthday or wedding anniversaries before you get him gifts.
He got a promotion at work? He finally began that startup? Gift him an amazing gift that wow him and show him your commitment to the relationship.
8. Talk Sensually
Knowing how to romance a man, and especially how to romance a man on phone, are winning strategies to keep alive the bond between you and your partner. And you can do this by talking sensually and romantically.
What would life look like without sparks of romance that adds shine to an otherwise dull existence. Don't pretend to be a good home girl now if you don't want other girls to take him over.
Speak arousing words, things that you wouldn't say everywhere. Show him the sensual part of you, and you'd be surprised that men love such hot words that wake him up. Saying hot words will keep your relationship spicy and never a dull moment.
9. Compliments
Words are seeds that germinate in the heart of man. They are powerful, and in them lies the power to build or destroy. Wondering about how to romance a man with words? Then, giving compliments is a winning tip any day.
Who doesn't like to receive compliments? We all do as it does our sense of value and worth a whole lot of good. "You're simply amazing, I love your good looks, you drive me crazy, I am so proud of you, and more.
These are simple everyday compliments that will keep his heart reeling with adrenaline. And the good thing is that the more you compliment him, the better he becomes.
Words are powerful and can wake up the sleeping giant within. Tell him nice words about his looks, tell him he is a great husband, a great father, and an amazing man. And you will be surprised to see the multiplication of the words you plant in his heart.
10. Rub His Toes
There are also simple ways on how to romance a man. Are you both facing the screen and watching the next episode of a fantastic series? Spice it up by putting his foot on your lap and giving him a foot massage.
Work your fingers into the deep contours of his toes and watch him tremble with the overwhelming feeling you elicit from it. Be prepared to go with him on the romantic journey to the bedroom or right where you are. And also, this is one of the creative and simple ways to romance your husband.
11. Trying Out His Hobby
What are his hobbies? Showing interest in them is another simple ways to romance your boyfriend. It shows him that you care and are ready to support him by being his ardent fan and cheerleader. And you might end up liking it, which is a plus to your relationship as the activity becomes a tradition for you both.
12. Encourage Him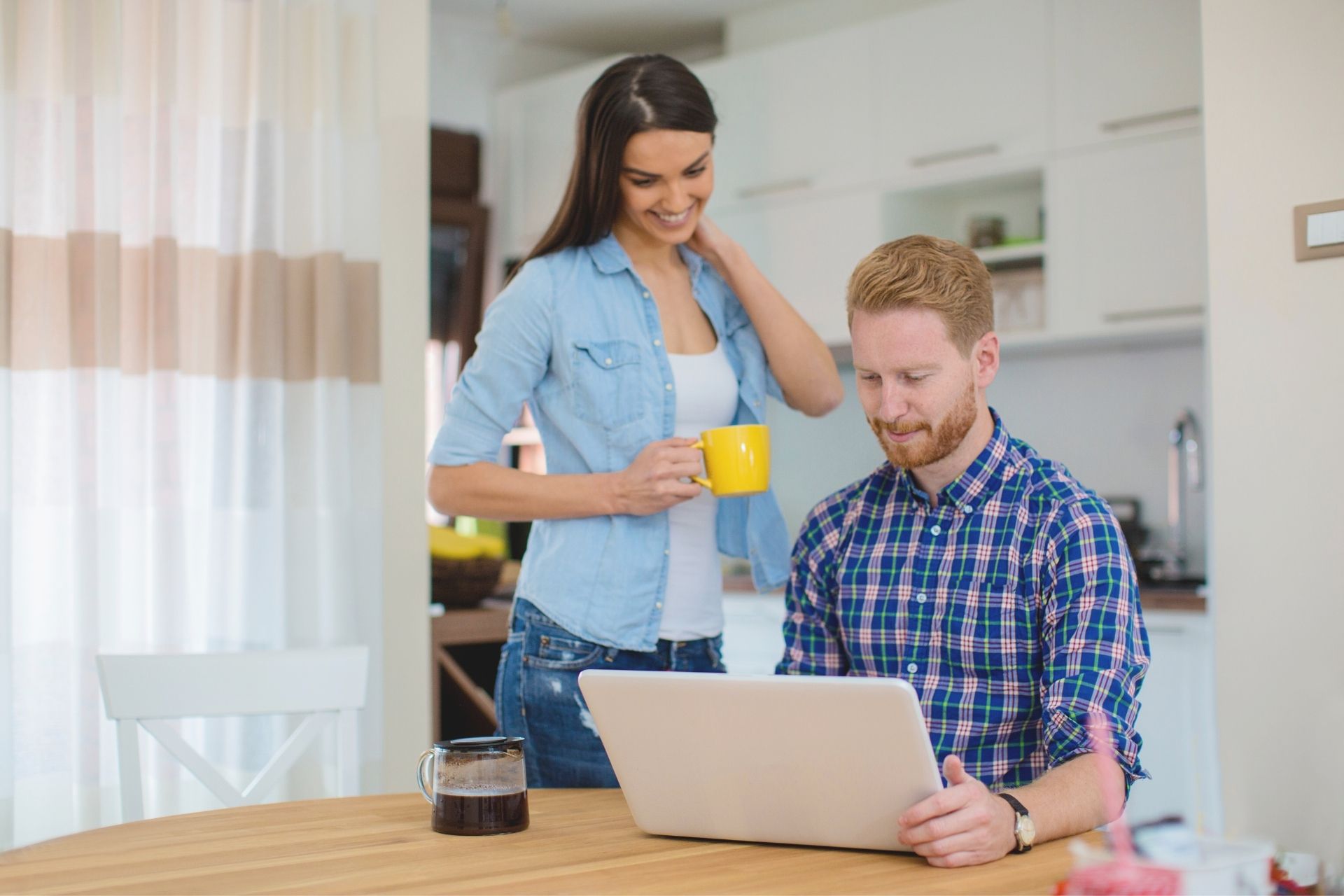 Life is a combination of ups and downs, and one of the greatest gifts is to find a shoulder to lean on and someone whose mouth oozes out soothing words during such moments.
Words of encouragement is one great romance tips among many. You must not be quiet during such moments of adversity. Send him words like, "Tough times never last, but tough people do." Send him phone messages at intervals filled with positive words, and try to help out if you can.
Romance him with words too. Men feel loved when they are kissed and hugged by their partners. They feel relieved and like the burden is shared when you are empathetic, listen, and suggest solutions to his concerns.
13. Look Good
We have been discussing how to romance a man, and looking good for him is another of many ways to romance your husband. Your nature of work may hinder your dressing up just for him; notwithstanding, you can surprise him with a daring look.
Men are always proud to show off their gorgeous partner to others, so get at it and dash to the store for a chic clingy dress, especially if you always wear trousers. He will find it difficult to keep his hands off you, and you will be delighted to see his roving eyes on you.
14. Phone Conversations
If you are invested in learning how to romance a man deeply, but there is a physical distance between two, advanced technology has bridged the gap.
A romantic phone conversation is of the many unique ways on how to romance a man on phone. Send him voice notes, record a video of yourself, call him on the phone and engage him in lengthy conversations filled with laughter.
15. Spend The Day With Him
Another idea to romance your partner is learning how to romance a man deeply with hands in bed and spend an entire day with him. Keep your hands engaged as you lounge indoors together, and you will be amazed at what this simple gesture can do to your relationship.
Final Thoughts On How To Romance A Man Deeply
It is an honour to have you read up to this point. I believe you're taking your romance game to the next level with the tips mentioned above on how to romance a man deeply.
Which of these romance tips has helped you spark things up in your relationship? I'd be reading through it in the comment section.
Pin this for later!