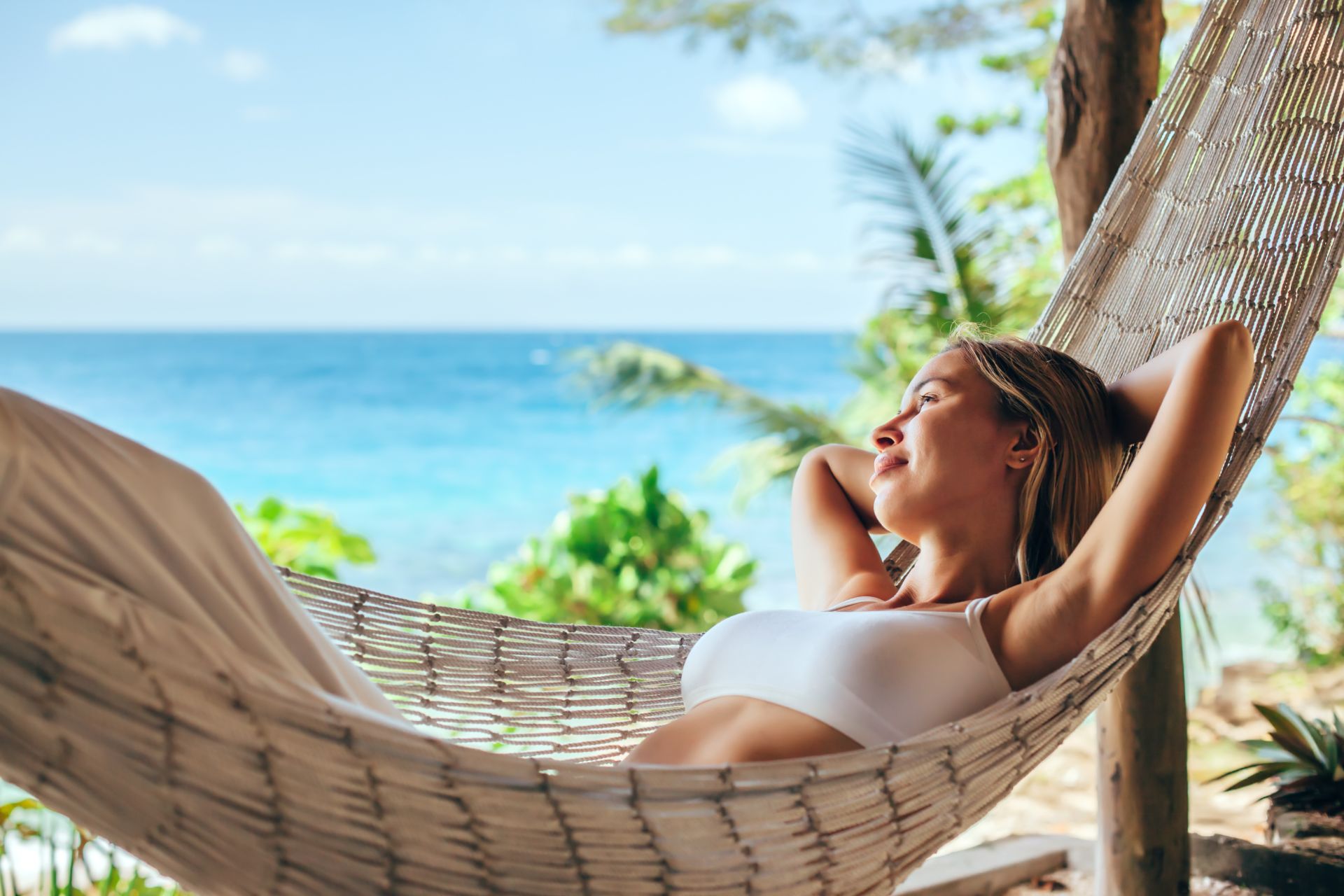 Who says you need someone to go on a date and who says you need someone to go with you on a date to have a good time? Well, say hello to solo dates.
A solo date is you taking yourself out, enjoying yourself, allocating some time to appreciate yourself and reconnect with your inner self.
I am a strong believer in solo dates because sometimes you need to rejuvenate, inspire, and motivate yourself. Solo date ideas are one of life's concepts that you need to embrace to have a wholesome life experience.
What Does It Mean To Date Yourself?
What it means to date yourself is that you are in love with yourself, you appreciate yourself, you put yourself first, you are intentional about yourself, you are thoughtful about yourself, you take good care of yourself and you prioritize your mental health above every other thing.
4 Reasons You Should Date Yourself
These amazing reasons should give you that boost you need to start dating yourself and begin the process of falling in love with who you are.
1. Solo Date Energizes You
The beauty of a solo date is that it energizes you. So you might feel gloomy because of work-related stress or your relationship did not work out, but going on a solo date will bring back that positive vibes that you need.
2. Solo Date Helps You Appreciate Yourself
Solo dates help you appreciate yourself. While it's very easy to think that there is no need to appreciate yourself, it is very important to do so because when you do so, it gives you the strength to keep moving and forging ahead.
3. Solo Date Helps With Your Self-Confidence
One of the beauties of a solo date is that it helps with your self-confidence. It's very important to know this because many people don't believe in their ability to bring fun to themselves and others, and that's why they are constantly in need of people to go on a date with.
Solo dates help you build confidence in yourself which is vital in today's world.
4. Solo Date Inspires You
Solo dates inspire you, clear your mind, and help you think better. So while trying to entertain yourself, choosing to be happy, and trying to feel better, you can always be hit by a burst of inspiration to do one thing or the other.
How To Plan A Solo Date
To have the most awesome solo date experience, you must plan properly. Here are some tips to help you plan your next solo date.
1. Search For Places
One of the things that you want to do when planning a solo date is to search for places. Searching for places helps you make the best decisions as regards where to go and increases your enthusiasm to be out and about.
2. Go For What Interests You
You do not want to be all dressed up and have to pay for something that doesn't interest you. One of the things that you have to do is to look for what interests you, and this includes your hobbies.
3. Plan Within Your Budget
One of the ways on how to plan a solo date is to ensure that you plan within your budget. You must have a date that does not leave you broke but rather leaves you with the best experience and also some cash in your pocket.
4. Have Extra Cash
When planning a solo date, you must have extra cash. Having extra cash will help you deal with unforeseen circumstances and will help you have the most awesome experiences in case you go somewhere where you need to get keepsakes.
28 Best Solo Date Ideas To Pamper Yourself
These solo date ideas will help you enjoy some beautiful time with yourself and celebrate yourself.
Fun Solo Date Ideas
Need fun solo date ideas that will leave you in high spirits? Look no further, here are some options to consider:
1. Go Bowling
You don't have to go bowling with someone. It can only be you and whether you hit all the bottles or not, you can cheer yourself up and make yourself happy.
2. Attend A Dance Class
A dance class is one of the best solo date ideas that you want to have because it will leave you feeling good and you get to meet with new people and socialize.
3. Go See A Comedy Show
A comedy show is one of the solo date activities that you don't want to miss out on because it's one of those amazing solo date ideas that would make you laugh and leave you light-hearted.
4. Upgrade Your Space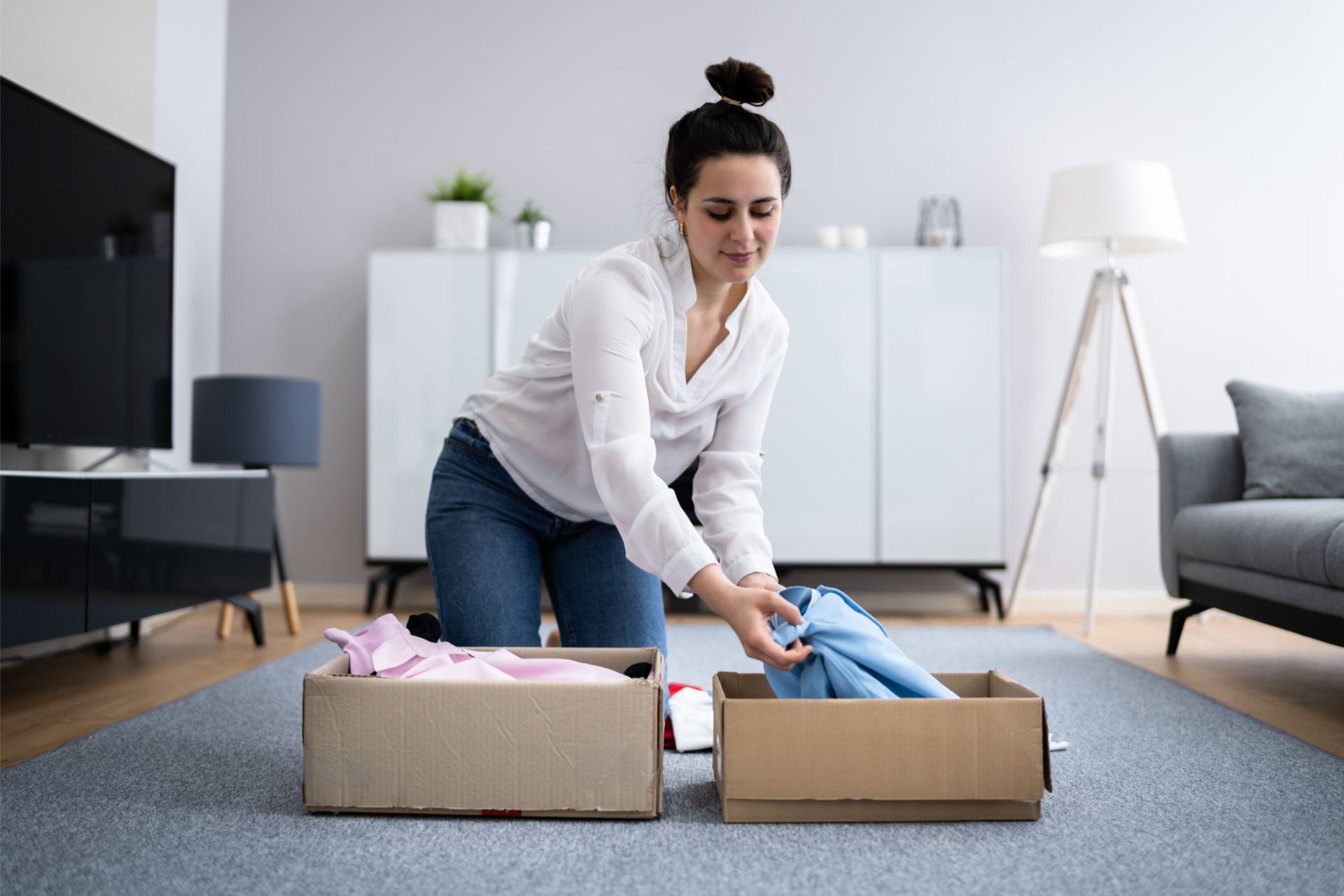 Upgrading your space can also be a solo date idea you must add to your bucket list.
Decluttering your room, painting, and cleaning your room can be so therapeutic and the satisfaction that comes with the after-effects is one of the things to look forward to.
Lovely Solo Date Ideas
These lovely solo date ideas are dates I have personally had to myself and each time, it leaves me rejuvenated and feeling good.
5. Book A Spa
You need to get rid of all the stress and what better way to do that than to book yourself a spa section and have them massage all that stress out of your body? This is one of the fun things to do on your own.
6. Go Shopping
You have worked hard so you need to shop hard. You can shop for whatever you like, from designers to department stores to things that you need around the house. You also have the freedom to splurge and enjoy your money.
7. Go On A Vacation
A vacation is a solo date idea that you must experience because it will help you have a great time. If you need to get away from everything for a while, what better way than to go on a vacation? Go on a getaway today.
8. Visit A Coffee Shop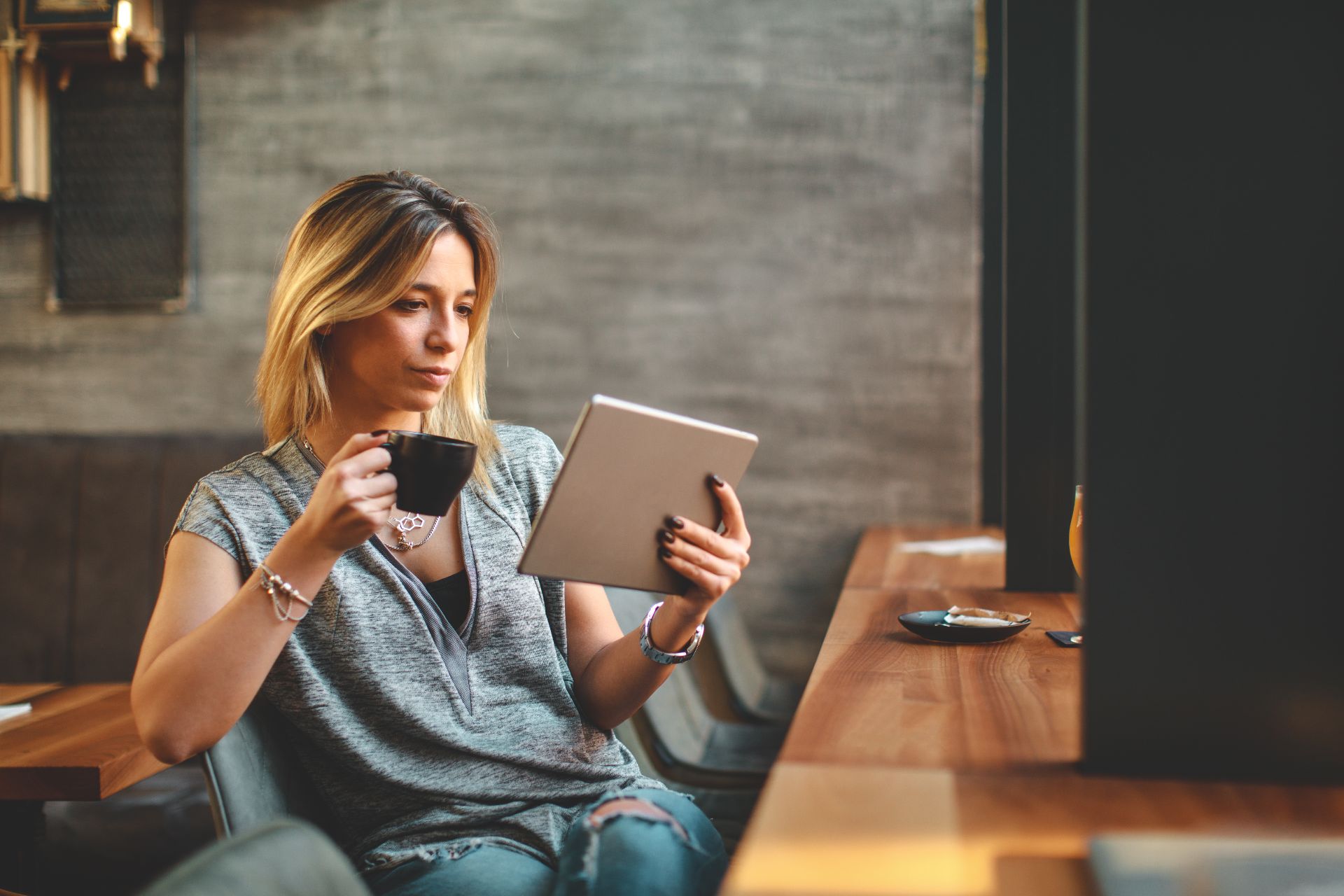 A coffee shop is a solo date idea that you will find very interesting because it leaves you tranquil, sober, and more aware.
9. Visit A Library
A library is one of the simple solo date ideas that you should not forget to enjoy. If you are a lover of books and have been busy, what better way to unwind and de-stress than to be surrounded by the smell of books?
Solo Date Night Ideas
Want to spend some time alone having fun and enjoying yourself? Then these solo date night ideas will help you have the best moments.
10. Have Dinner At A Rooftop Restaurant
Something lovely, something beautiful is having dinner all by yourself on a rooftop restaurant. This is exactly what you need to inspire and enjoy yourself after a long day, a long week, or a long month.
11. Stargaze With Beautiful Music In The Background
What if you don't just have to do anything, you don't have to go out or dress up. What if you can just sit under the stars, and enjoy some beautiful music in the background while looking at the beautiful stars? This feels like haven.
12. Go To The Movies
Seeing a movie at the cinema is one of the solo date ideas that you don't want to miss out on because it's a perfect way to unwind and relax.
13. Go On A Ferry Ride
A ferry ride is a solo date idea that will give you that mushy feeling on the inside because it's one of the beautiful ways to enjoy the light and enjoy the night. This should make its way into your bucket list.
Free Solo Date Ideas
These free solo date ideas don't require that you spend money to have fun, yet they guarantee loads of fun.
14. Take A Hike
A hike is one of the solo date ideas you should experience because it is a beautiful way to enjoy nature and perfect weather, and get fit while at it.
15. Go Camping
Going camping is one of the solo date ideas that you must not forget to add to your bucket list because it's an interesting yet beautiful way to just enjoy nature, enjoy the environment and whatever other activities that you want to enjoy.
Most importantly, it is one of the solo date ideas that guarantees you enjoy some peace and tranquility.
16. Volunteer At A Shelter
Volunteering at a shelter costs nothing and yet you get to enjoy all the best experiences of being part of something that can change people's life.
17. Ride Around Town On Public Transport
You should enjoy some beautiful music while cruising around town on public transport and enjoying the beautiful sights. This is one of the cheap solo date ideas I highly recommend.
18. Visit The Beach
Going to the beach is one of the best solo date that can never go out of fashion because it's one of those date ideas that always hits a home run.
There are lots of things that you can do on a solo date at the beach and I have written them out.
Solo Date Ideas At Home
These solo date ideas at home are exactly what you need to have all the fun, enjoy yourself, and make some good memories by yourself.
19. Have A Jacuzzi Date
A Jacuzzi date is what you need to enjoy yourself at home.
You can just soak yourself in the shower with some beautifully scented candles, flowers, and oils and have all the fun with some sensual music in the background.
20. Bake Something Sweet
Knowing how to bake is one of those skills that would come in handy if you want to have a solo date. You can also bake something sweet that you know or bake something off YouTube that you have watched.
21. Cook Something Delicious
If you do know how to cook, then use this knowledge to have a solo date idea. You can make something sweet, something nice and delicious, and enjoy yourself over a bottle of wine.
22. Binge-Watch Movies With Some Wine
It's about time you binge-watch some interesting series or movies if you are a movie fan. It can be comedy, sci-fi, action, fantasy or whatever it is you want. It is one of the fun things to do by yourself at home.
23. Have A DIY Project
A DIY project is one of the creative solo date ideas that you must ensure to have. Why? At a time like this, it spurs your creativity and makes you enjoy some time to yourself.
Adventurous Solo Date Ideas
These adventurous solo date ideas will help you have all the fun that you desire, help you learn more, and help you have the best solo experience.
24. Rock Climbing
Rock climbing is one of the self dates that you must not miss because you get to enjoy yourself, and get fit while being active.
25. Bungee Jumping
Bungee jumping is one of the solo date ideas that you do not want to miss out on. If you are a lover of height, then this is a perfect solo date idea for you.
26. Take A Long Drive Across Town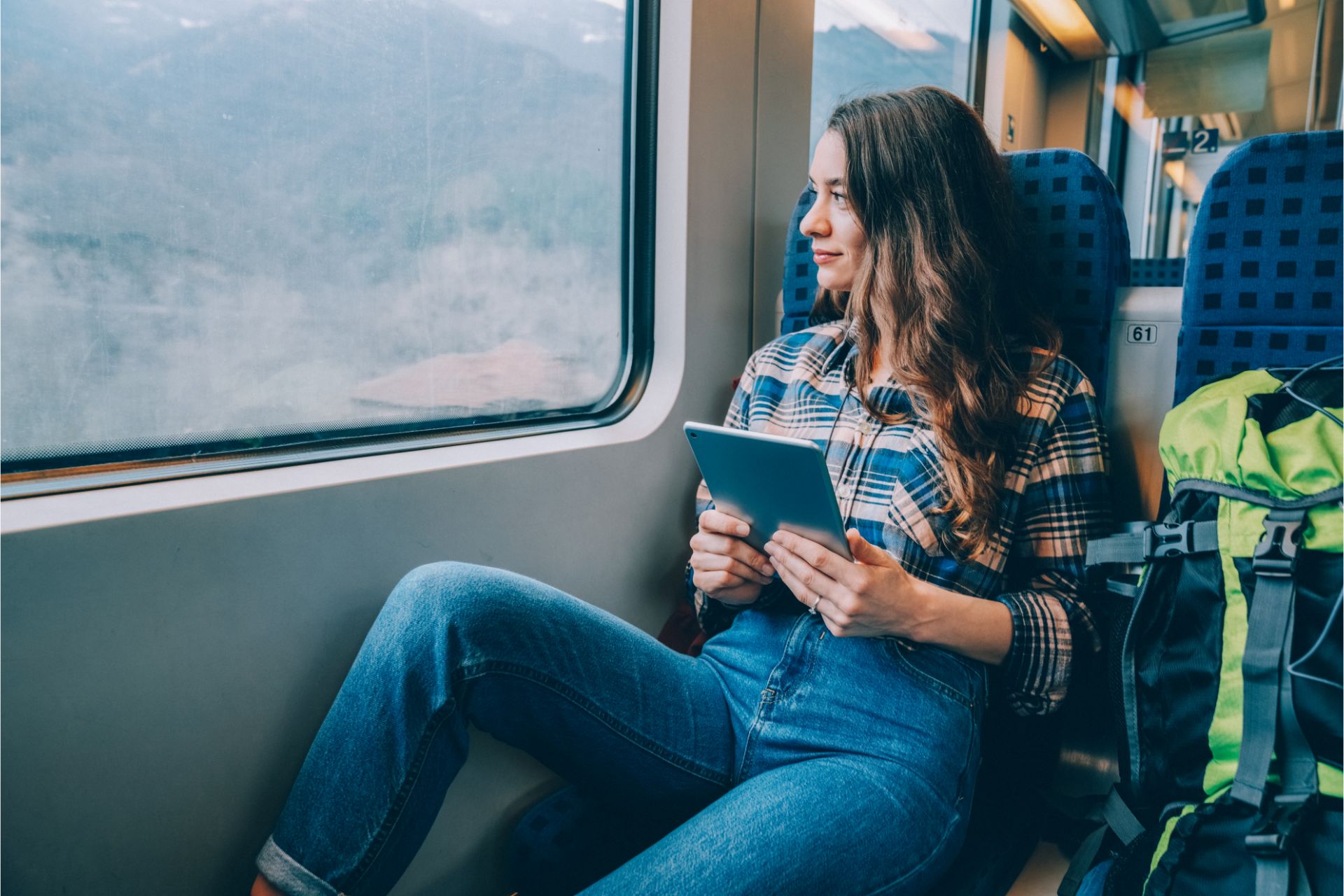 A long drive across town with some good music playing in the car with intermittent stops to admire nature and refuel sure sounds like a deal.
27. Go To The Museum
Visiting a museum is what you should do and enjoy. This is something you would definitely enjoy if you love history and stories.
28. Enjoy The Falls
Enjoy the feel of freshwater and have some fun. Enjoy swimming and basking in the freshness of the fall.
Solo Date Ideas: Final Thoughts
These self date ideas are very important because in a world where there are a lot of competitions and you have to work extra hard to be noticed. You need to be appreciated and what better way to do that than to be your own hype man and your cheerleader via these solo dates.
Pin this for later!