What makes a man fall in love with a woman? What kind of woman does a man want? How to make a man fall deeply in love with you? Women all over the world have been trying to figure this out. Popular society's opinion makes it seems like men don't fall for women the same way that women fall for men. Of course, that's not true.
Women and men have the same emotions, and men will fall for women in their own special way. Researchers have finally pinpointed several of the reasons that men fall head over heels with women.
Here are 10 tips on how men fall in love:
How To Make A Man Fall Deeply In Love With You
1. He's Captivated By The Whole Package
Men are often enamored by the entire woman. Her looks, her personality, her voice, her laughter – when men fall, they're very first captivated by the entirety of the woman.
The answer doesn't sound cute, but a man falls in love when his feelings for a woman reach a critical mass. He spends time with her and he sees that she is kind, loving, affectionate, loyal, fun, romantic, and of a positive spirit in quantities that reach a certain weight.
One day he thinks, "Wow, I love this woman." He may not know why, but his mind/heart has taken a look at her in an in-depth way.
Men rarely fall for individual parts of the woman before falling in love with all of her. Even the individual woman's scent is part of the allure for the man falling head over heels.
2. He Feels He Can Make Her Happy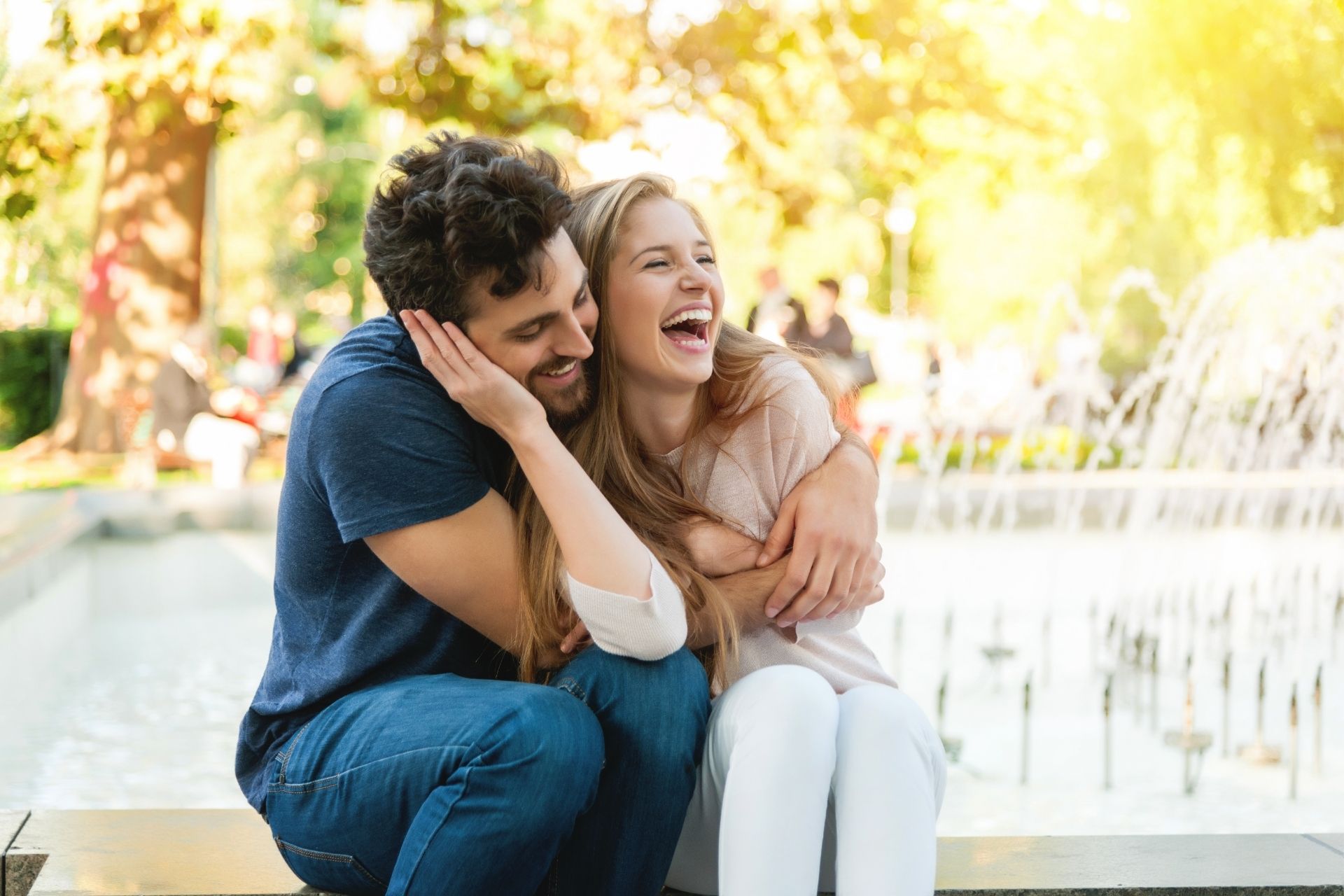 One of the reasons that men fall in love with women is that he feels like he can make her happy. Men and women want the same thing when it comes to love. When a man looks at a woman, he feels like he can bond with her.
When two people bond, they can make one another happy – and when men feel like they can make a woman happy, they also feel like she can make him happy, too.
3. When She's Open To Love
As much as the media loves to push the idea of women playing hard to get, men fall in love with women who are much more open to the idea of love. Women who know what they want in a partner and know who they are as a lover are the type of women that men fall in love with.
The thing that makes a man fall in love boils down to a deep emotional connection. When you feel comfortable with being open and vulnerable with someone, you're likely falling in love.
Men don't want to fall for a woman who makes it hard to love her. Researchers find that men are more open to women who are open to them.
4. The Way He Feels Around Her
Men fall head over heels with a woman because of the way he feels. When he's around a woman and he feels warm, happy, and full of love, it's very easy for him to fall head over heels in love.
When she makes him feel accepted and validated in his emotions, it's exactly the kind of feeling that makes him feel ready to take it to the next step. Men like to feel accepted and loved the same way that women do.
5. She Says "Yes" To Life
What's better to a man than a woman who is ready to say "yes" to all of the things that life has to offer? She wants to try new and exotic foods, explore new places and travel to new cities and countries.
Finding a person who fits into his life without huge disruptions is important. Men may like to ogle high-maintenance women, but they're not the women they marry. A willingness to say, "Yes, I'll try that"—whether it's trying exotic food he likes, sports he plays, places he wants to go—makes a man fall hard.
6. He Feels Purpose And Passion
Men who fall in love with women fall in love with both the passion and purpose that she feels for life, and the passion and purpose that he feels in life when he is with her.
When a man falls in love with a woman, he becomes filled with passion, and the more passion he feels, the more love that he feels. When a woman feels purpose for life, men can envision living that life right alongside of her – which makes them fall in love.
7. Her Dress Sense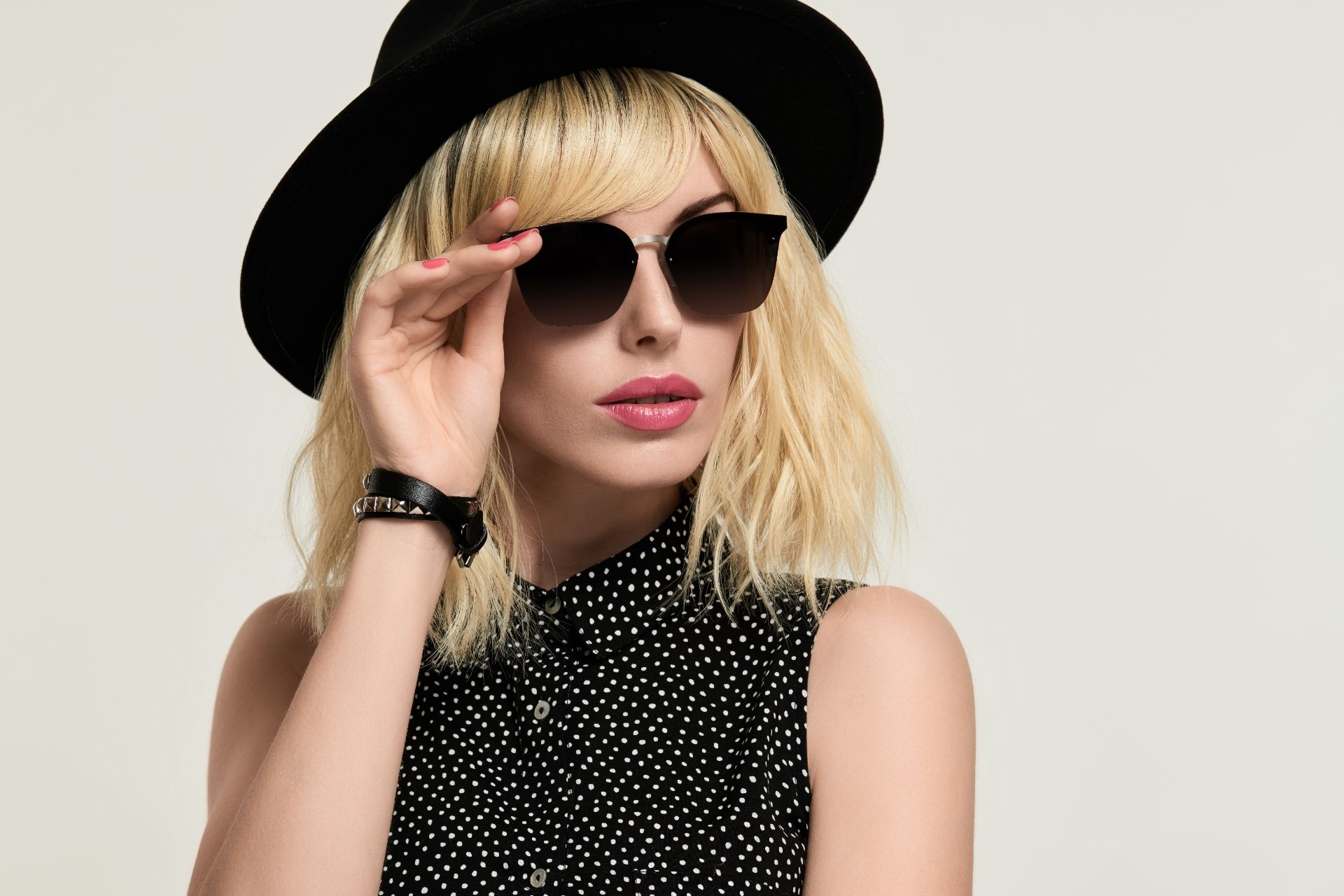 Men loves well-groomed women, so take advantage of this. Women often are confused about what to wear on their date so that their guy won't be able to resist praising them. Wear something that is tasteful and looks great on you whenever he is around. A girl with a good dress sense knows how to look beautiful, as well as casual.
The common belief that whoever loves you won't judge you is not true always. Wouldn't you feel disappointed if your guy dressed in an untidy manner?
Having a good dress sense is one key fact of what makes a man fall deeply in love with a woman.
8. A Tempting Fragrance
Let your fragrance work for you when you say goodbye to him with a hug. Guys love it when their girl smells great. Spray the perfume on your wrists, around the neck, behind the ears and under the collarbone to ensure your fragrance lasts.
You can wear different fragrances on different occasions. Buy a variety of perfumes and see which works best for you. Luckily, you don't have to step outside your home to buy them. With several fragrance e-stores available, you can grab great online deals on perfumes.
Purchase an invigorating perfume and make it hard for your crush to resist the attraction.
9. The Girl Has High Emotional IQ
Being a girl, it is often expected that you will have deep emotions. That doesn't at all mean that you fill your eyes with tears every time you hear a sad story, though.
A woman with a high emotional IQ (also known as EQ) can encourage and inspire her man whenever he needs motivation. She will say the right things at the right time, instead of creating unnecessary drama.
10. The Woman Is Passionate About Something
Having a hobby and being passionate about it impresses guys, girls with hobbies such as surfing, golfing and driving really makes men crazy for them. The common belief that says "men cultivate hobbies; women cultivate relationships" is not true anymore.
Being passionate about a hobby is a step closer to how to make a man fall deeply in love with you.
How To Make Your Boyfriend Obsessed With You
We all generally tend to obsess over who we fall in love with. So how do you make your boyfriend obsessed with you?
Okay, to set things straight: you don't want a stalker for yourself. That's not fun and it could potentially be dangerous. But whenever you develop a certain romantic interest for a guy, you also want him to obsess over you in a healthy amount.
You have feelings for him and you want him to be able to reciprocate those feelings for you as well. You want him to obsess over you in a way that he can't stop thinking about you and the life that you could be sharing together in love.
You want someone who is going to pore over every single detail of your life just to show a greater appreciation for who you are.
You want someone who makes you feel valued and important; someone who is going to make you feel like you are loved. And all kinds of love come with a slight obsession.
And a lot of the time, it doesn't really come by accident. You have to put yourself out there if you want him to love and obsess over you the way that you want him to.
There are a few things that you need to do; a few tricks that you need to have up your sleeve if you want him to fall head over heels for you. And if you want to know about these tricks, then let's dive into how to make your boyfriend obsessed with you.
1. Make Him Wait A Little Bit Before You Reply To His Texts
You don't want him to think that you've been waiting by your phone the whole time just waiting for him to text you. It would seem too overeager. But you also don't want him to think that you're playing games with him by deliberately making him wait for so long before you reply to him. Moderation is key.
Not sure of what texts to send him? try out these romantic texts for him.
2. Make Sure That You're Smart Enough To Make Yourself Memorable
You don't necessarily have to have a doctorate. You don't need to be a published bestselling author. But if you show him that you've got substance underneath all of those good looks, he's going to love that.
3. Be A Darling To His Closest Friends
Show him that you're not just nice to him, but that you're nice to anyone you meet. And let him know that integrating yourself into his social life won't be a problem.
4. Exude Self-Love And Confidence At All Times
If you love yourself, you are giving him one more reason to love you. You are showing him just how lovable a person you really are. Be confident about who you are.
5. Choose Your Battles Wisely
You don't have to fight him on everything. Yes, you can have disagreements. But some fights are just not worth having – it could drive you two further apart.
6. Put In As Much Effort Into The Relationship As He Is
You don't want him to be doing all of the work. You don't want him to think that you're being disinterested or distant. You might be turning him off to the idea of pursuing you if you don't throw him a bone every once in a while. Show him that you're willing to work for the relationship too.
7. Be Honest And Upfront About What You Feel And Think
A man always appreciates genuine honesty. He would never react nicely to being made a fool of. So keep things open and honest with him.
8. Be Flirty, But Also Classy
You want to be flirty with him. But you also have to make sure that you're keeping things classy. You don't want to be too sleazy or desperate. You just want to show him that you're interested, but you don't want him to think that you're needy either.
9. Show Up For Him Whenever He Needs You
Let him know that you're a reliable lady – and he's going to start to turn to you more often.
10. Be Genuinely Kind To Him
At the end of the day, there is nothing that is going to be more attractive in another person than kindness. And if you are kind to him, he will always become more and more attached to you and the idea of actually being with you. So always make it a point to be nice to him.
This is one of the best tips on how to make a man fall deeply in love with you. Be genuinely kind to him.
How To Get Him To Commit To A Serious Relationship
To genuinely want to commit to something, you have to be able to see value in it.
If you don't view yourself as someone of high value, you can't expect anyone else to. Trying to get someone to see in you what you don't see in yourself is the foundation for being a doormat.
People will always initially assume that you know yourself better than they do (because you're YOU). If you present yourself as someone who knows herself, her value and has her boundaries intact, you translate to the other person that you don't need them to give you anything that you aren't already giving yourself.
If you come to the relational table hoping for a guy to see in you what you don't see in yourself, he will either exploit your emotional handicap to propel his own agenda or, if he's emotionally available… the guy will be completely turned off and opt-out.
And if you meet someone amazing who sees qualities and potential in you that you don't yet see in yourself… it still won't matter. You'll end up burning the person out.
Women who know their value don't need anyone else to validate them. Nor do they need permission to exit situations, circumstances, and relationships in which they are devalued.
Pin this for later!