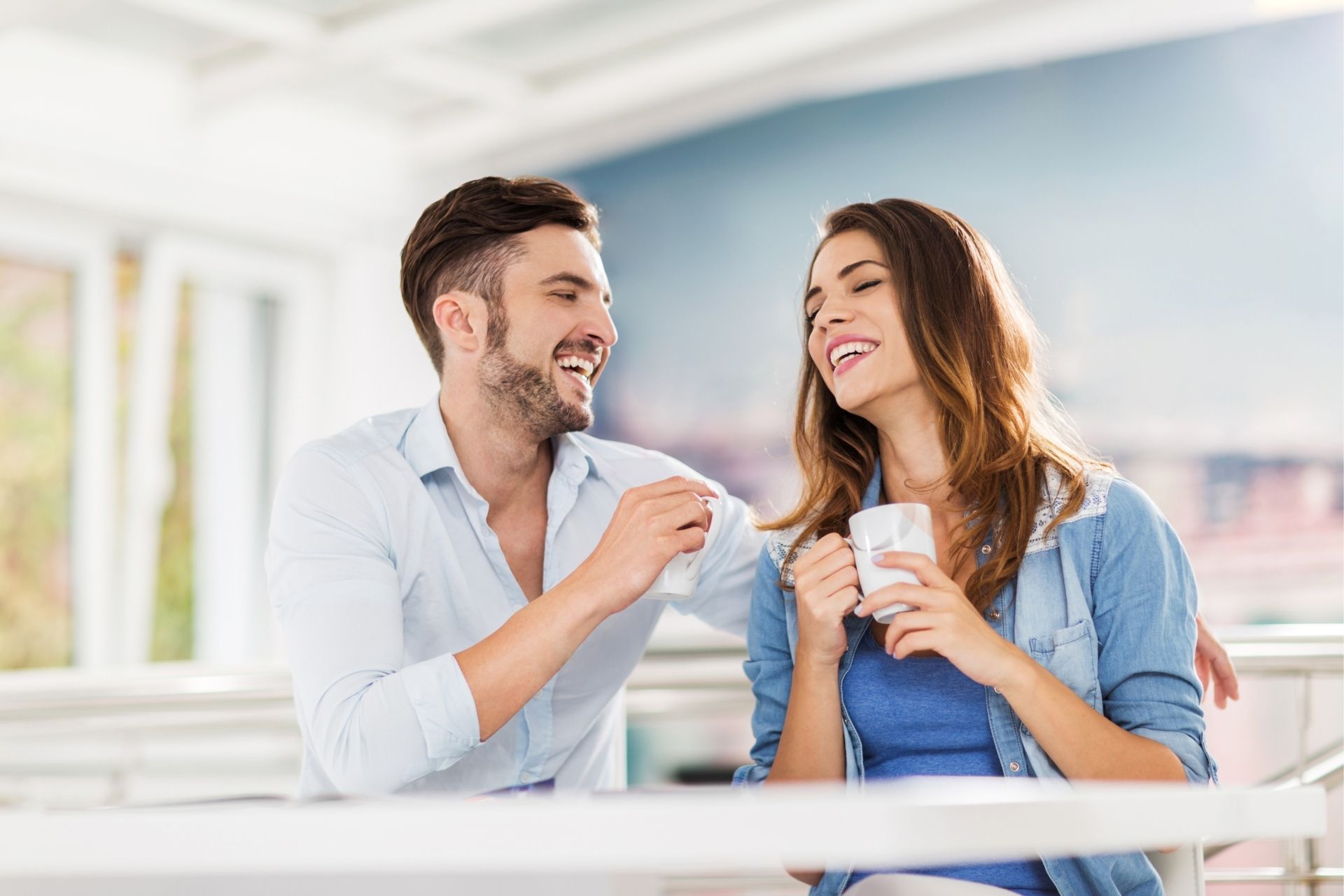 Are you tired of casual dating?
I guess you are looking for something serious and you are tired of wasting time with just any guy who may not even be your match or stand the test of time with you?
While I support you having a checklist of the kind of man you would like to have and to hold onto I'd like you to know that choosing a man is a serious business and while you are looking at the outward appearance, concentrate more on his potential.
So, for now, I won't be needing the tall and handsome line, good in bed or even must take me out on romantic dinners that you wrote on your regular checklist.
I'm not saying you are wrong but I'm saying they don't do much when it comes to exposing who a great guy is, it's one of it but doesn't tell his real character, as this is what we would be looking into. Let's go for more as we explore together, signs he's a good man.
Looking beyond the traits and character of a man, there are some basic things you need to look at to qualify any man to be a good man. Not just good, but is a good fit for a relationship or even marriage. I mean, why bother if he's not someone you would want to have as a great friend or even a mate for life.
Someone may be getting offended now but you don't need to, don't get too engrossed emotionally before checking out who you may be involved with later on.
1.  What Are His Values
I know you want a man who is handsome and rich, one you can present to family and friends but what are his values? Values most times is the total of who a person is, how he perceives and responds to things around him and how he lives his life every day.
What's his attitude towards people like? Is he kind? What's his view about money? How does he handle crises when it arises (remember this is inevitable). Is he given to rage often? Check out his value system, it would give you a peek into signs he's a good man and if you can have him for keeps.
Having established the above, I'd like to address something before we move on. While we check out our menu to see who we should hang out with and who we shouldn't, we should try to draw the line between been selective and being too picky.
I'm not saying you should open your arms to whoever comes around you or even be extremely picky looking for Mr perfect, there's no man like that out there, all I'm saying is that we should try to balance things up by not being desperate and trying to put up with anything or being too picky and not wanting to accept less than the kind of man you would love to have.
Don't focus on superficial things like his height, weight, beard shape, trust me there's way more than that to a good guy.
To help steer you in the right direction, there are more signs of a good man to marry you should look out for.
2.  He Loves Your Good Sides And Also Understands The Real You
No one is perfect and when you have a man who understands this, then it's one of the signs he's a good man because he will not make you feel guilty over your not too good sides but also help you understand how you can make that part of you better.
This man understands this to be the real you and doesn't expect too much from you. You don't have to pretend whenever you are around him as he knows who you are and accepts you that way.
3.  He Makes Out Time For You
This could be inconvenient sometimes but one of the signs he is a good man is that he will make out time for you. He will make sacrifices for you, he will show up on your big day even if he has to go across miles to do it. He will not just show up but do it cheerfully just to make you happy.
4.  He Puts You Into Consideration When Making Decisions
He constantly put effort into the relationship and is actively involved. He puts you into consideration in his spending by remembering to buy gifts for you, remembers your birthday, anniversaries and also encourages you.
5.  He Acknowledges Your Inputs And Has Listening Ears
This may be a very hard thing to do as having some kind of discussion may be difficult.
Listening isn't easy as you may want to state your point clearly especially if you feel what you have to say makes a whole lot of sense. When you have a man who listens to you and values your inputs, it's one of the signs he is a good man.
6.  Works On Making Himself Better
Challenges always have a way of revealing a man's true nature. How does he handle challenges? One of the signs he's a good man is that he won't shy away from challenges. If he runs away from challenges, it means he will also shy away from responsibilities.
Having someone for a lifetime is a journey filled with uncertainties as you don't know what the future holds. Watch how he handles things now, it will give you an idea of how he will handle tomorrow. Where does he find solace when facing challenges, in alcohol, friend's or women?
7.  He Respects You
He also values how you live your life by not trying to interrupt your activities or insist on you doing his bidding but respects your views on issues and allows you to make your decisions and trusts them to be good enough.
8.  He Believes In You
One of the signs he's a good man is the views you as his partner, his co-head, not one who should take instructions from him but one who can jointly make decisions with him and can even stand in for him and act in his absence. He sees you as a team.
9.  He's Someone You Can Count On
Do you feel safe being open and honest with your man and not afraid of him violating that trust or using anything you said to him against you? If your answer is in the affirmative, then it's one of the signs he's a good man.
Studies have it that some partners bail out on their mates during hard times. It could be financial, health or incompatibility challenges. How mature is your mate? Tough times will arise, will your mate be there for you?
Pin this for later!